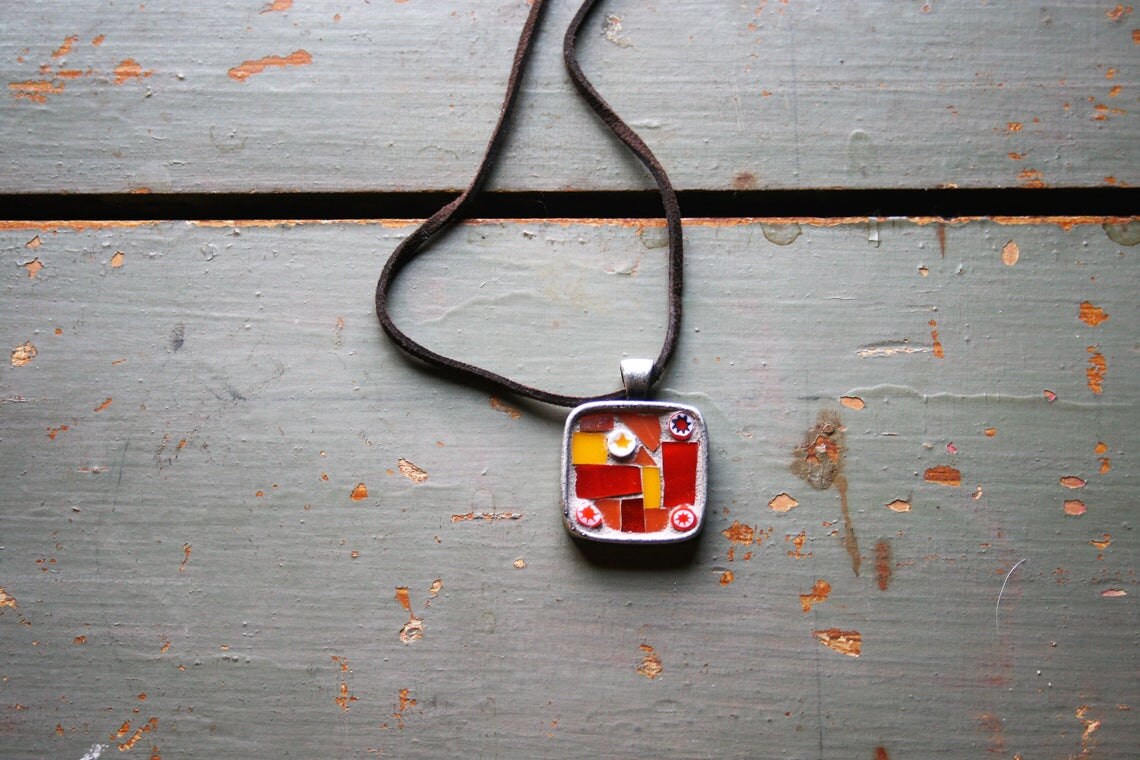 The colors of autumn you can have with you all year long. Mosaic stained  glass in orange and yellow, with star design millefiori fill up this  pewter pendant in an awesome way. Small mosaic art.
Makes a great birthday gift for a teen or her grandmother. Perfect for Birthday's, Mother's Day or any special occasion.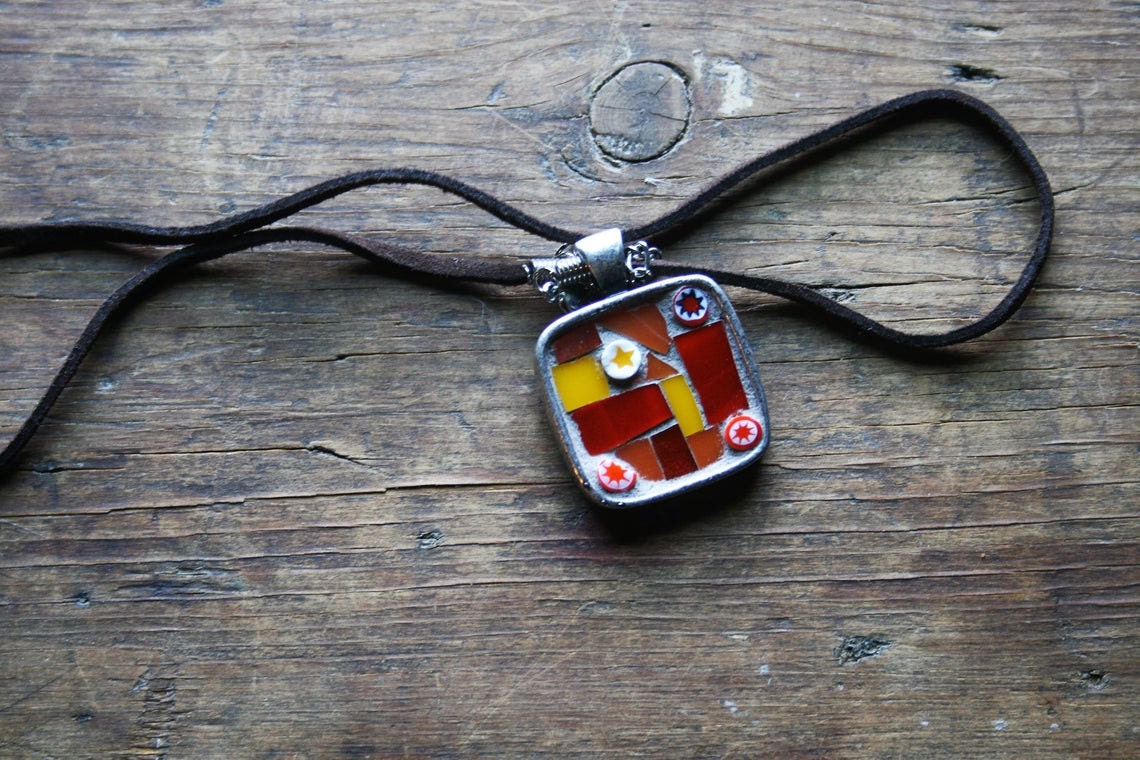 This pewter mosaic pendant comes in a pouch.
Measures 1 inch x 1 inch.
This is not waterproof. Do not wear while showering or swimming.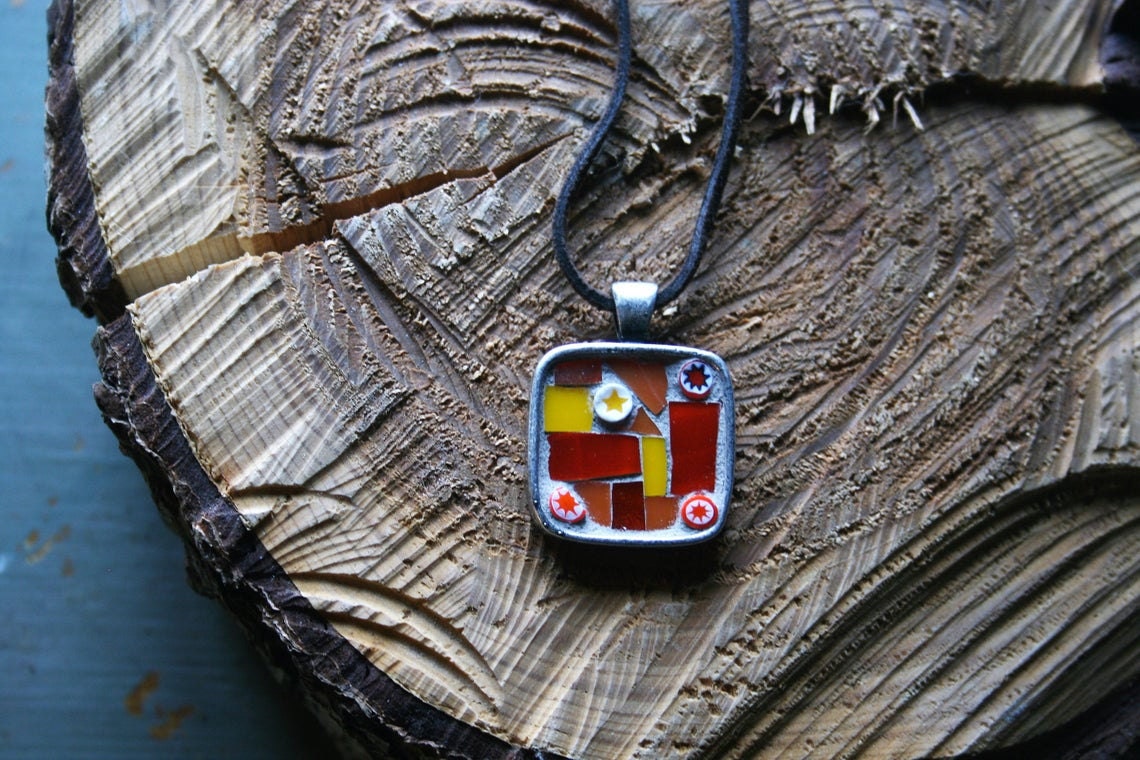 $45.00 USD - FREE SHIPPING (USA ONLY)
To see additional photos of this listing and/or to purchase, click on the link at the top of this post. To head on over to my Etsy shop to look around at many more items great for any occasion, click here. This will take you directly to my shop. Enjoy!
Support Independent Artisans, Designers and Crafters for your  gift-giving needs all throughout the year. Thank you!~Cindy,  EarthMotherMosaics