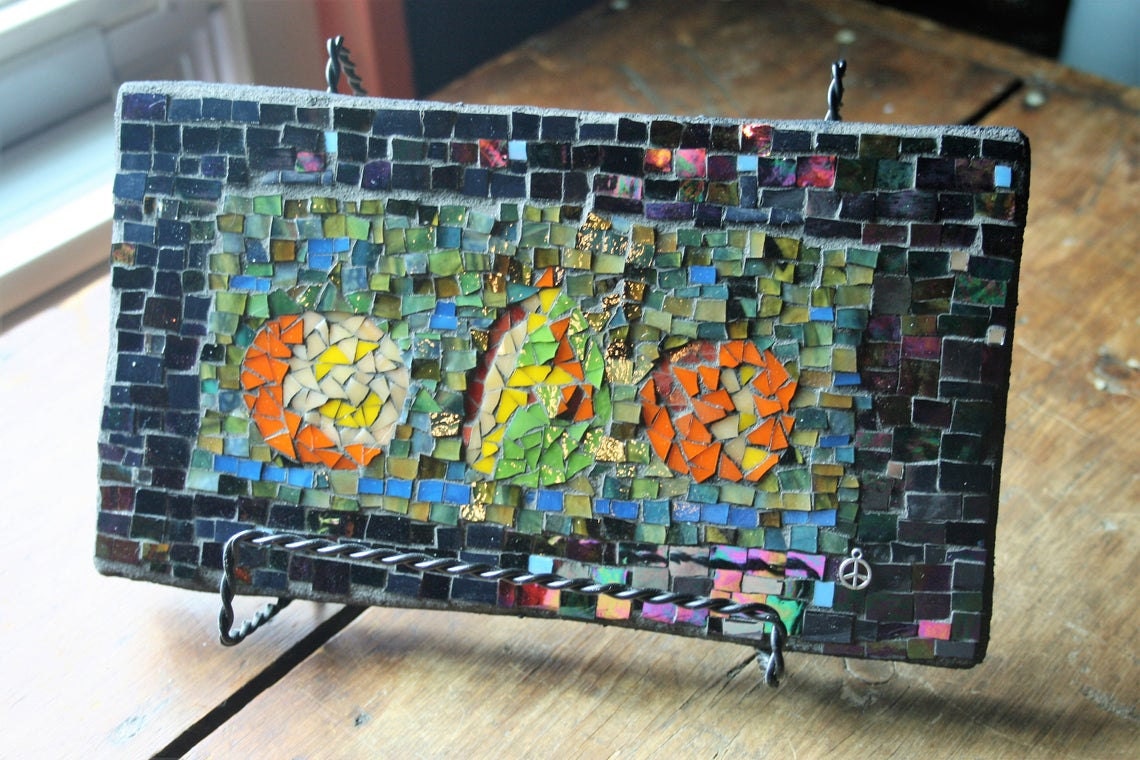 This mosaic is entitled "Fruit Medley". It is based on a photograph I  took of plastic oranges and a pear in a basket. I used some funky  editing on the photo and came up with some awesome colors making it  abstract and very different. The last photo (on the Etsy website) shows where this mosaic  started.
As usual, I like to use things that were headed to the  dumpster and create art from them. Saving the landfill and making art is  a fantastic feeling! This is made on a piece of Styrofoam (which cannot  be recycled here in our area). I covered it with layers of plaster cast  strips and thin set cement before putting a mosaic on it.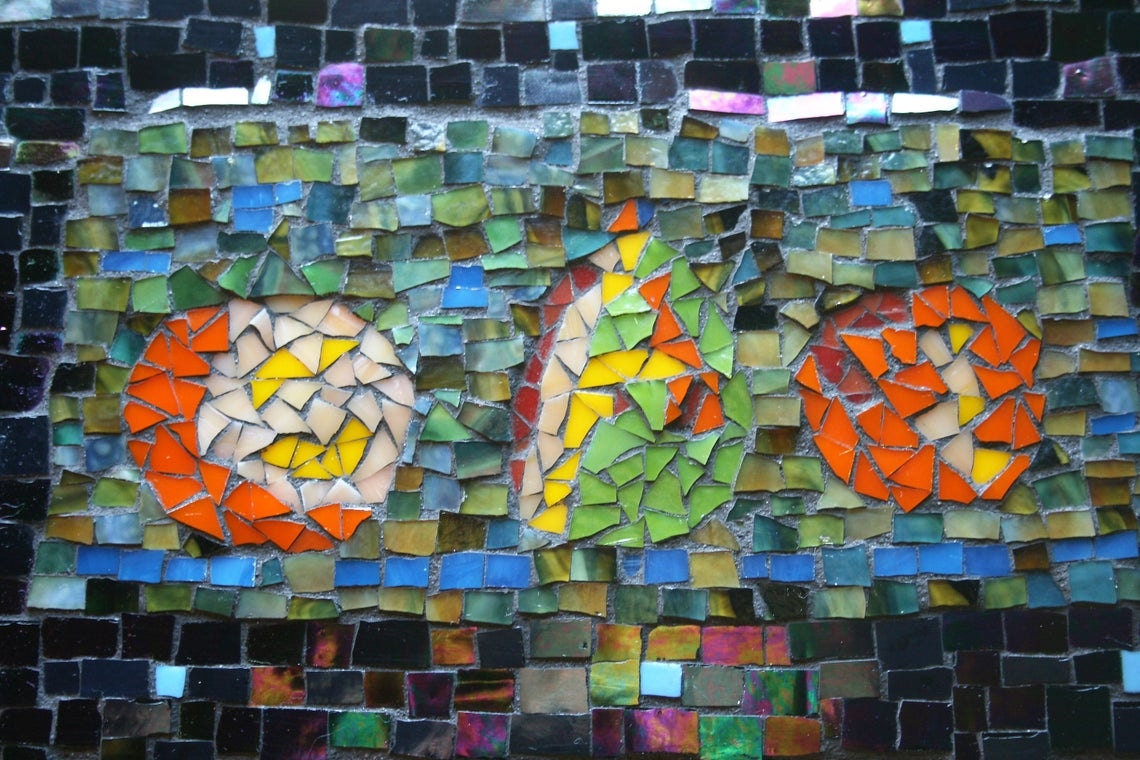 This  looks great sitting on a shelf or on a table. I used iridescent glass  and colored mirror around the fruit giving it a frame of sorts. It can  be placed in a custom frame if desired.
Stand is included.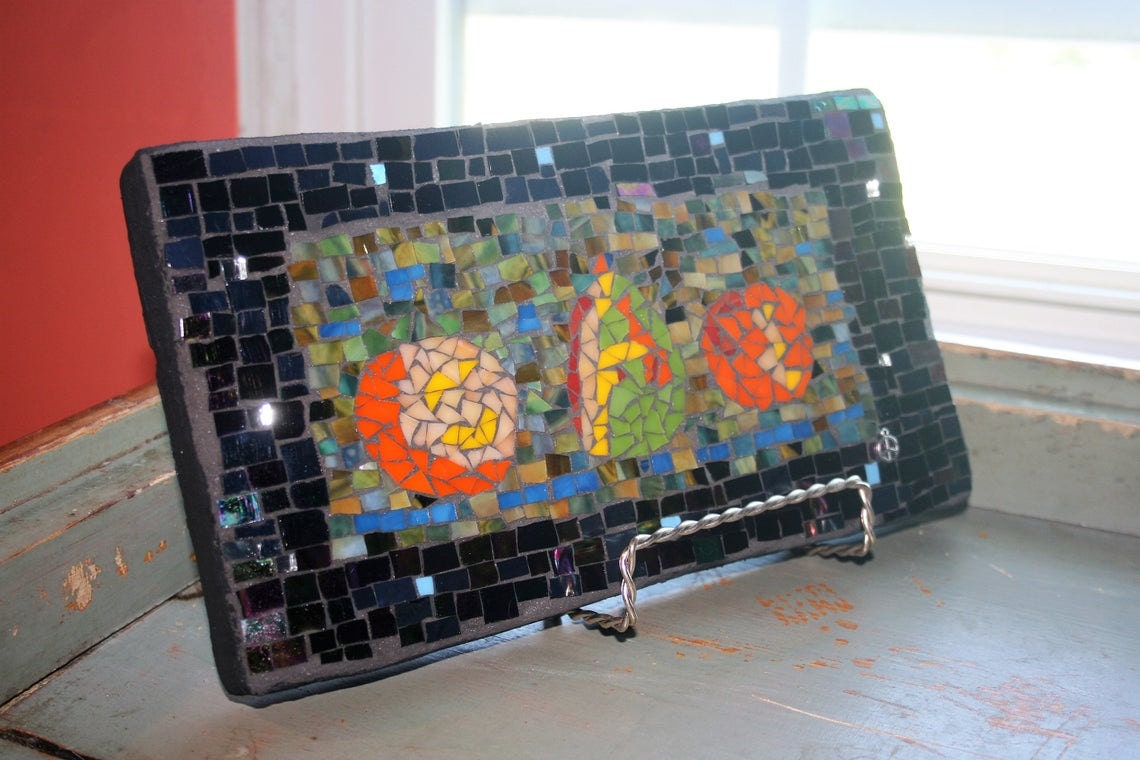 $65.00 USD - FREE SHIPPING (USA ONLY)
To see additional photos of this listing and/or to purchase, click on the link at the top of this post. To head on over to my Etsy shop to look around at many more items great for any occasion, click here. This will take you directly to my shop. Enjoy!
Support Independent Artisans, Designers and Crafters for your  gift-giving needs all throughout the year. Thank you!~Cindy,  EarthMotherMosaics