Abstract  Circles Retro Modern Mosaic Stained Glass Framed Mirror, Wall Art,  Mosaic Mirror, Wall Hanging, Birthday, Wedding, Mothers Day 
I call this mosaic mirror "Finding The Joy". Circles encompass this 10  inch mirror in bright multi-colored glass, tiles and mirror. Hang this  in the entryway of your home to see it as you leave and when you return.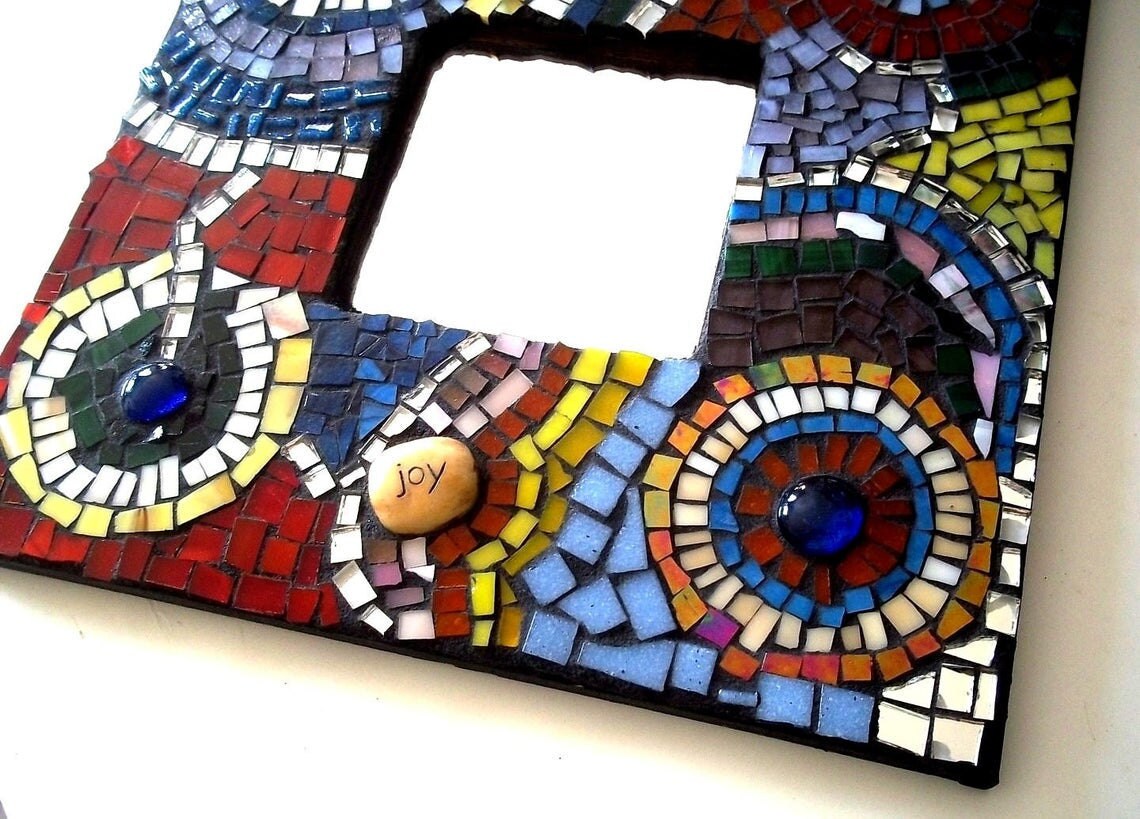 It's  surely a piece of art that makes you feel good when you look at it.  Abstract, colorful, joyful. Gift to a best friend, yourself, as a  special anniversary present, birthday, wedding gift. Can be placed in  any room in the home and look fabulous.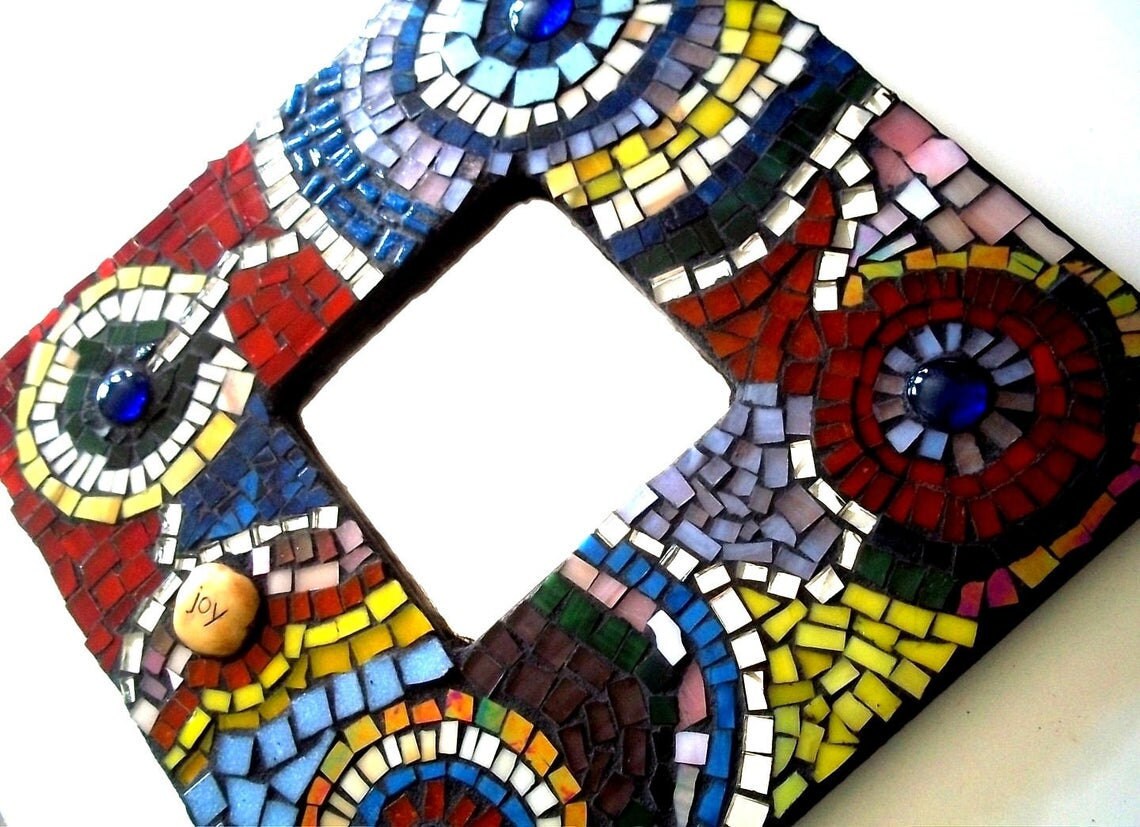 It's useful as well! Use  it to practice that smile and study the stone with the word "Joy" etched  into it. Find your joy, every single day. Let my mirror help you  discover your joy!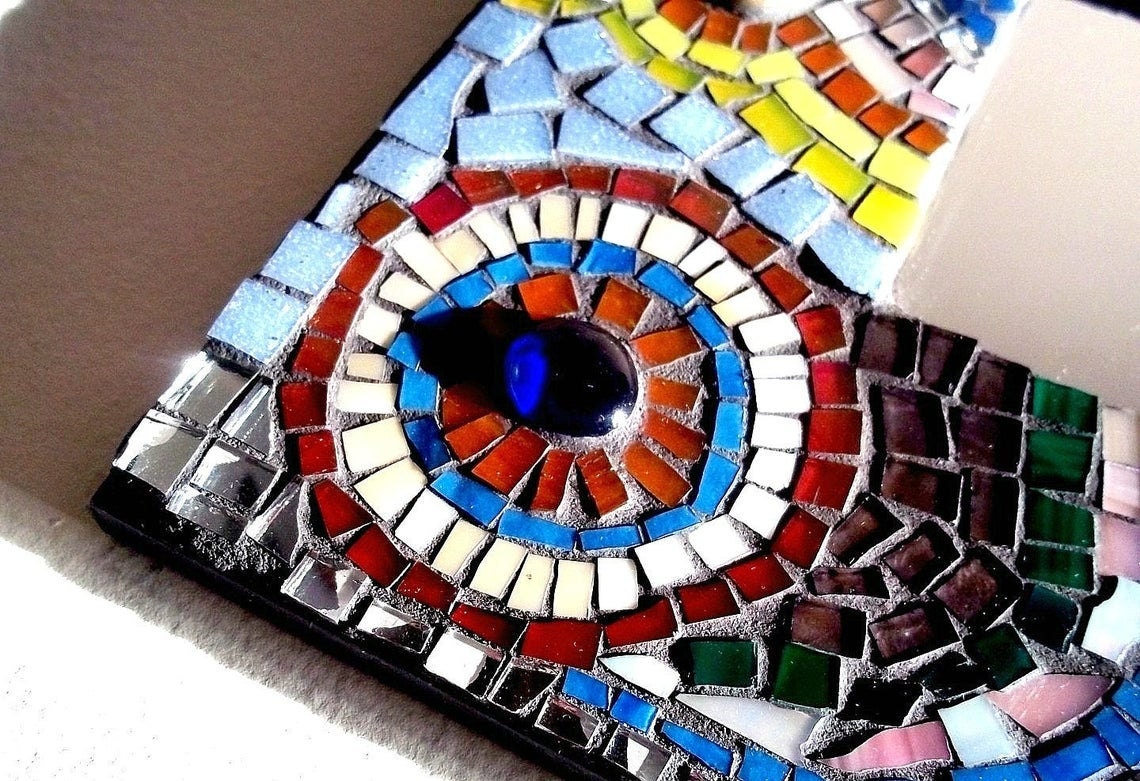 Indoor use only.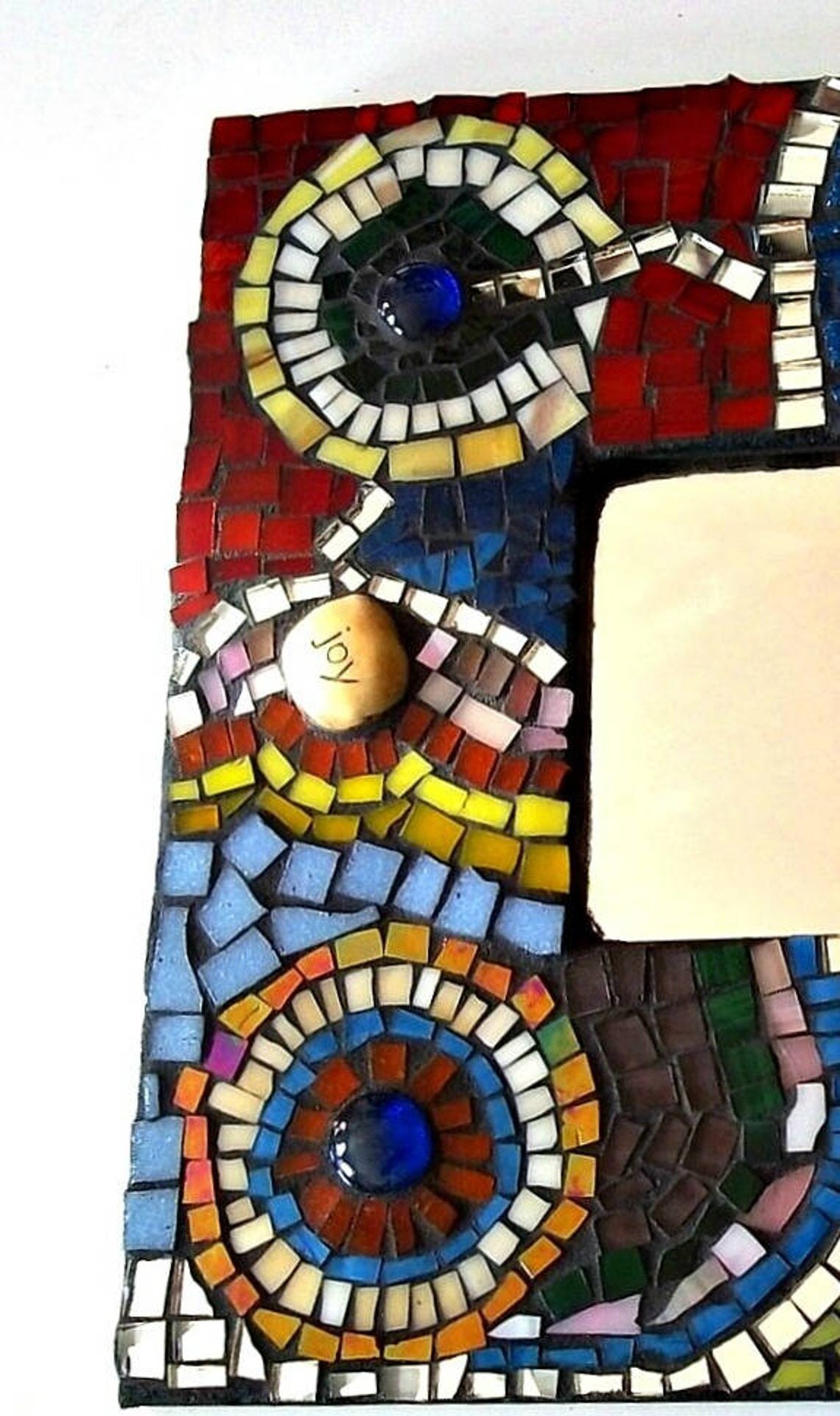 $130.00 USD - FREE SHIPPING (USA ONLY) To see additional photos of this listing and/or to purchase, click on the link at the top of this post. To head on over to my Etsy shop to look around at many more items great for any occasion, click here. This will take you directly to my shop.
Enjoy!
Support Independent Artisans, Designers and Crafters for your  gift-giving needs all throughout the year. Thank you!~Cindy,  EarthMotherMosaics