Mosaic  Peace Sign, Patchwork, Stained Glass, Hippie Style, Hippie Art,  Bohemian Style, Birthday, Anniversary, Wedding, Mothers Day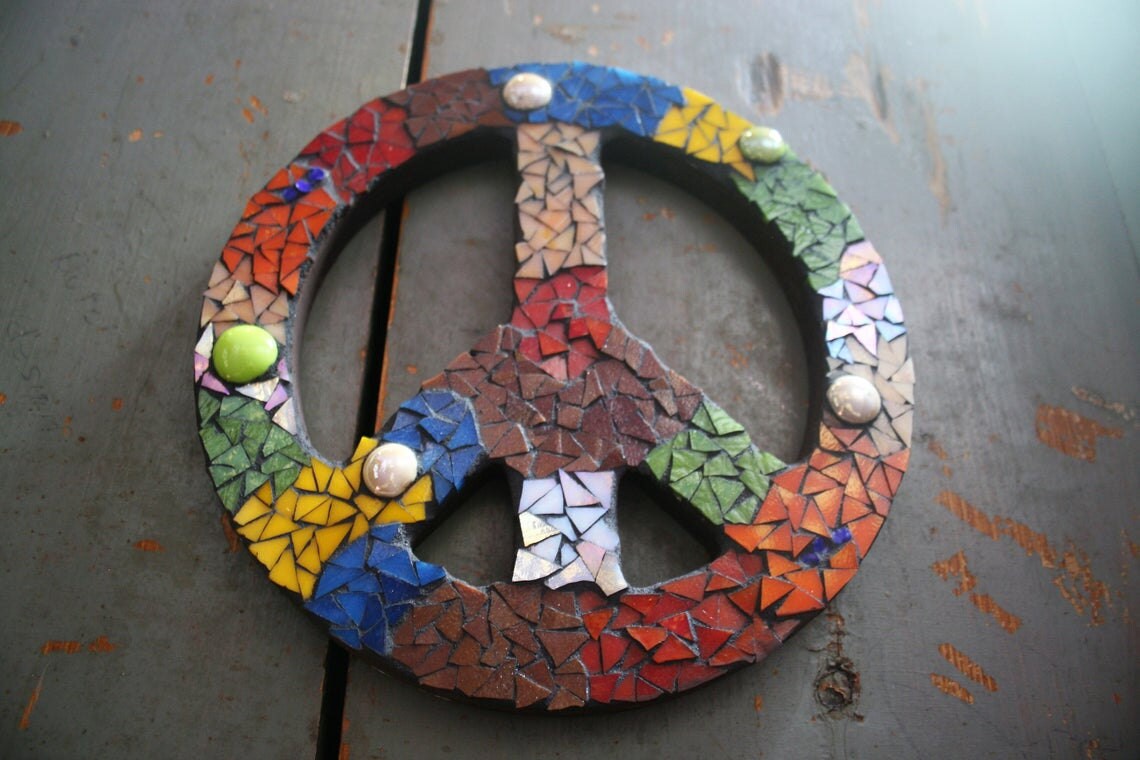 Isn't this "Patchwork Peace Sign" cool? It reminds me of a crocheted  throw blanket or an old-fashioned quilt. Done in many colors of stained  glass in orange, red, beige, blue, green, brown and yellow. There are  beige and green half circles in glass and small blue hand cut rods.
Gift  this to someone who loves peace signs. Makes a great birthday present,  holiday gift, anniversary gift, or a just because gift.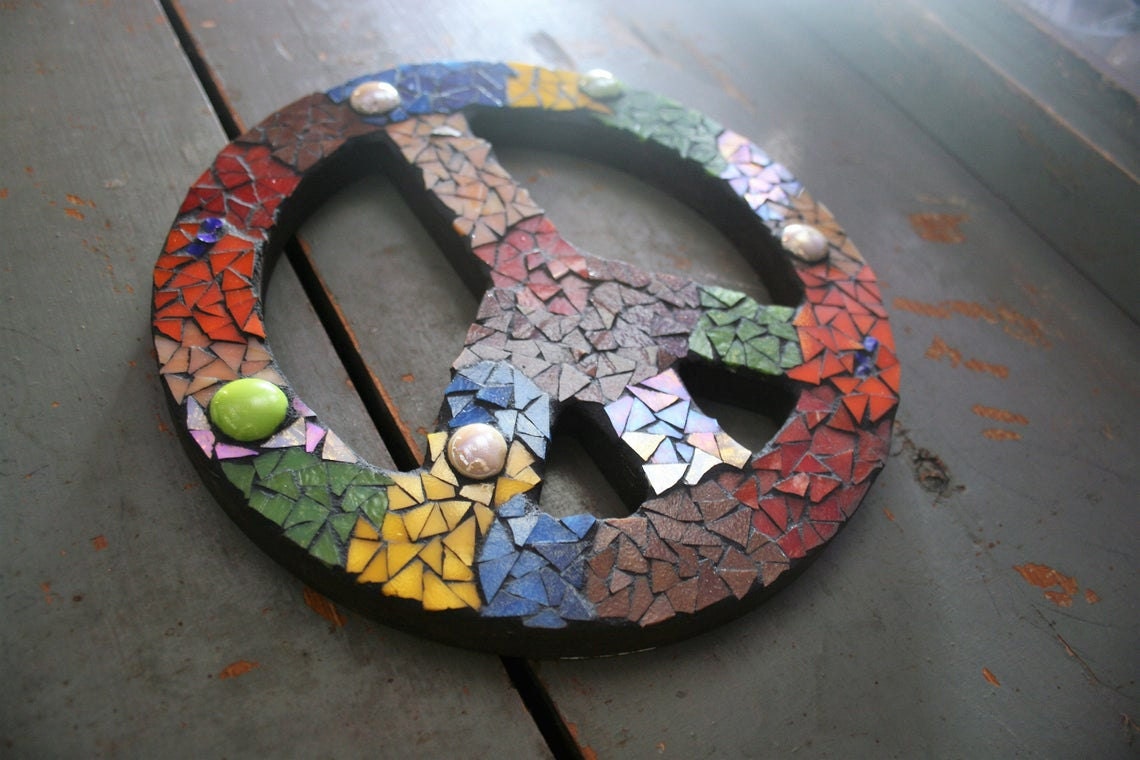 Works well in most every room. I'd say those who have a flair for homey decor will love this addition to their nest.
Back  has a key hole hanger making it ready for the wall. A felt pad has been  attached so the painted back will not scratch your walls. Signed and  dated.
Indoor use only.
Measures 8 inches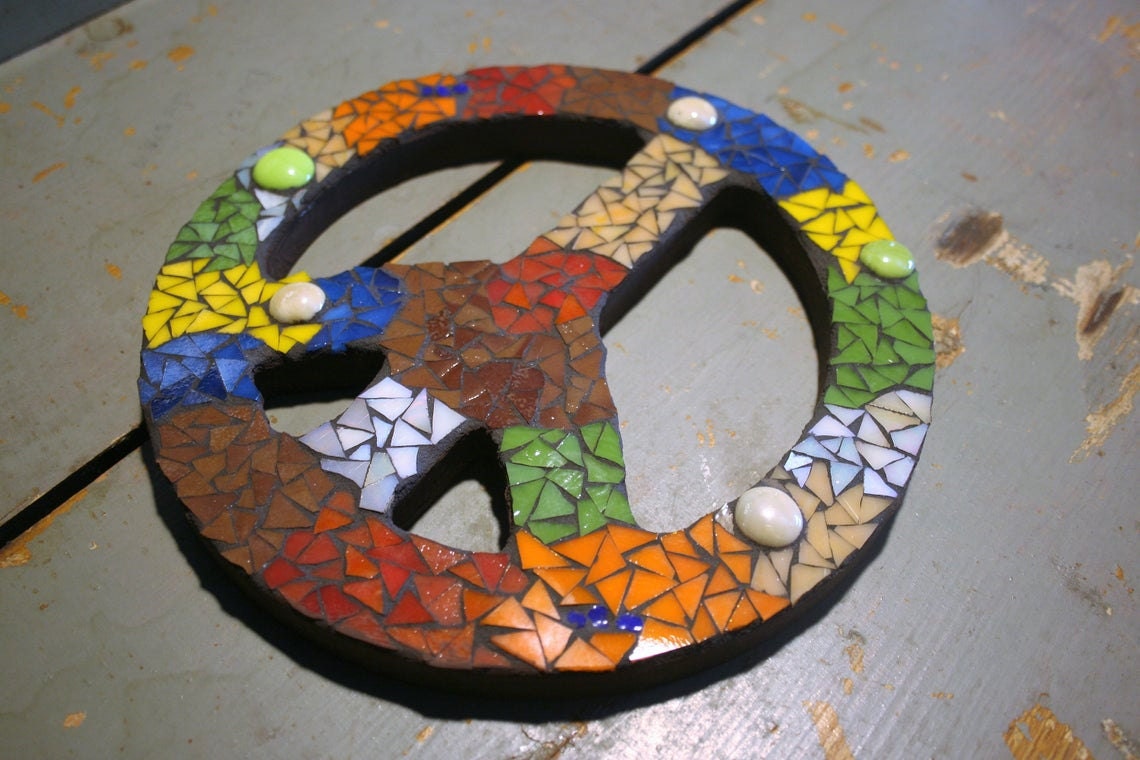 $65.00 USD - FREE SHIPPING (USA ONLY)
To see additional photos of this listing and/or to purchase, click on the link at the top of this post. To head on over to my Etsy shop to look around at many more items great for any occasion, click here. This will take you directly to my shop.
Enjoy!
Support Independent Artisans, Designers and Crafters for your  gift-giving needs all throughout the year. Thank you!~Cindy,  EarthMotherMosaics