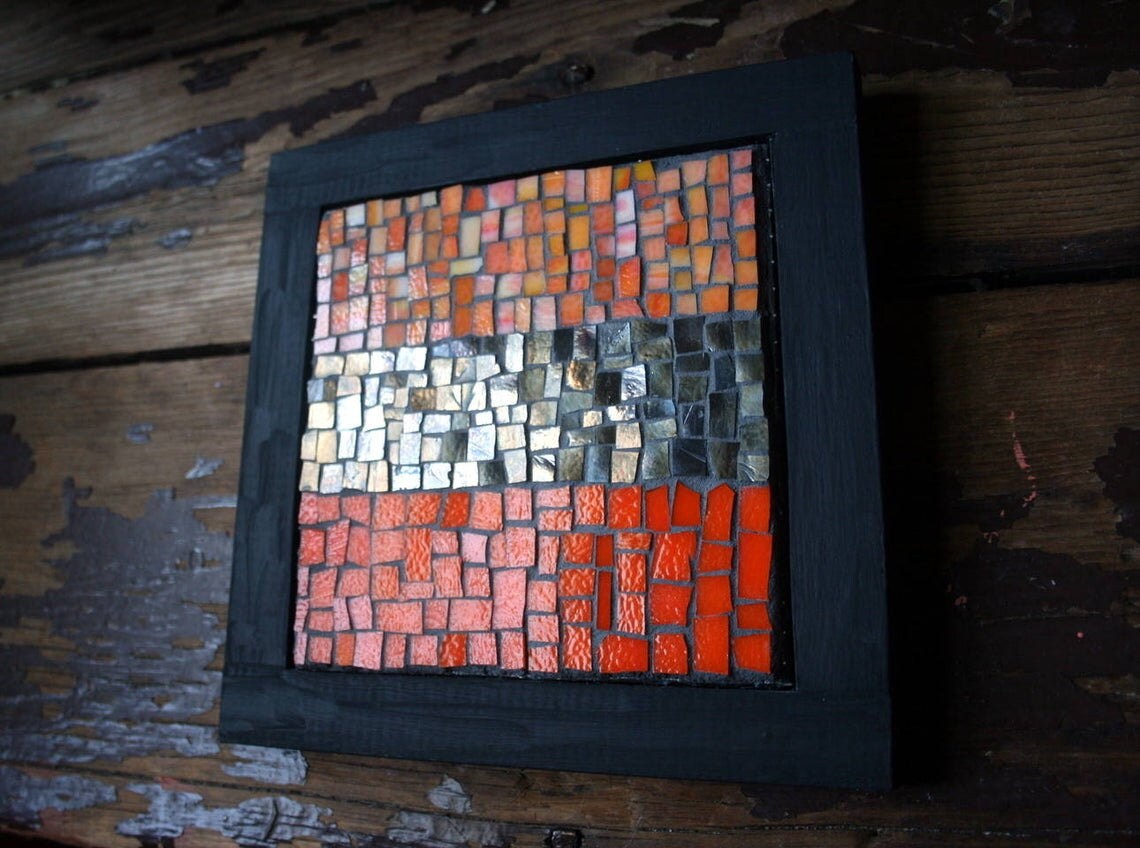 Mosaic Stained Glass Wall Art in tangerine, metallic rust and orange  sherbet stained glass. I have named this one "Back To Basics". At the  time I created it, in April 2010, I wanted to make some art that was  fairly simple in design but had a large visual impact. I believe this 8  inch wall hanging expresses what I wanted to achieve very well.
You  should keep this one for yourself but if you must, gift it to the very  best person you know who would love mosaic art as much as we do. Makes a  wonderful wedding gift, anniversary present, birthday gift, retirement  present.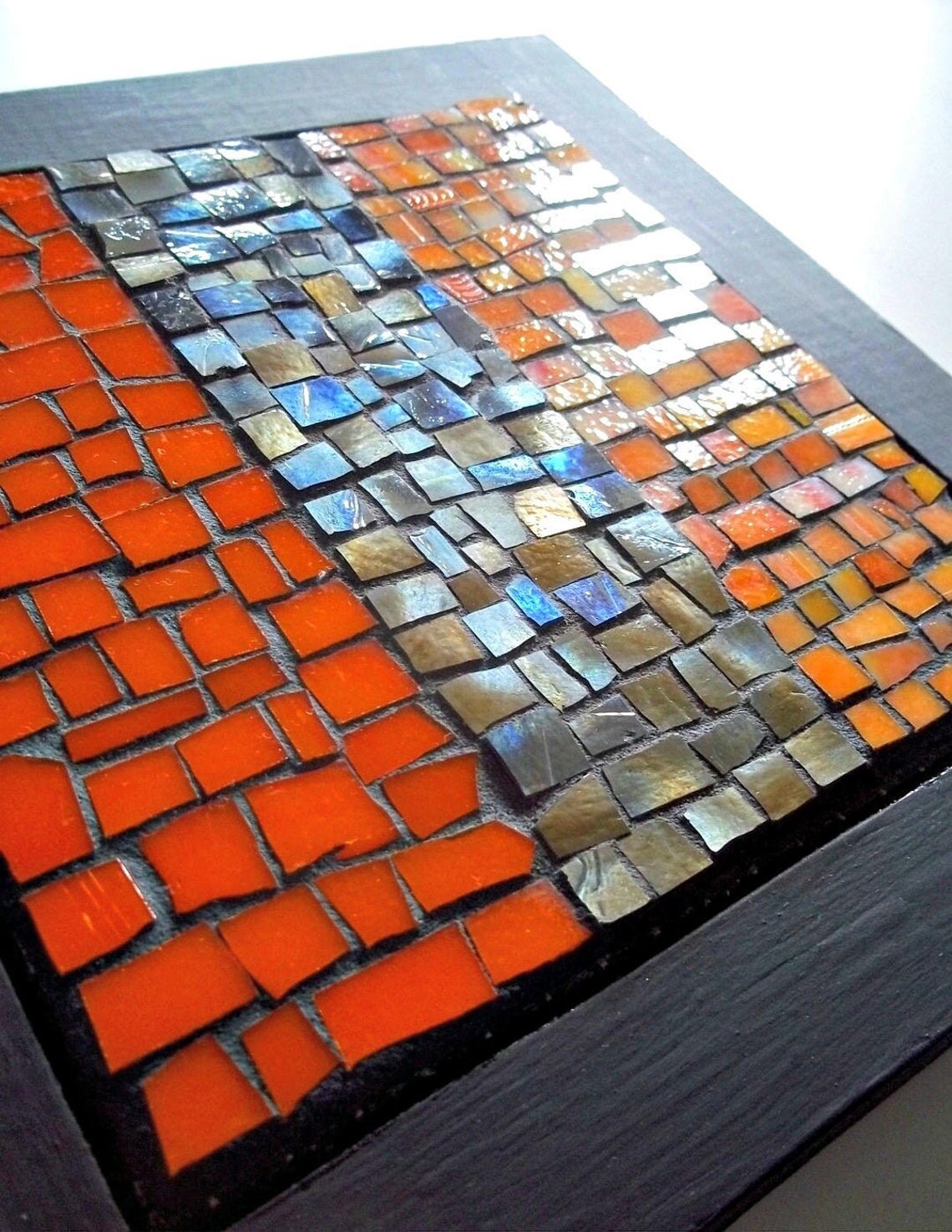 Can be hung in any room, with almost any color decor and  design as depicted in the photos I share here. This is meant to stand  out and fit in, all at the same time.
Measures 8 inches, has a  D-ring which is hanging hardware attached and is signed and dated.  Wooden frame was handcrafted by my father who was in his mid-70's at the  time.
Indoor use only.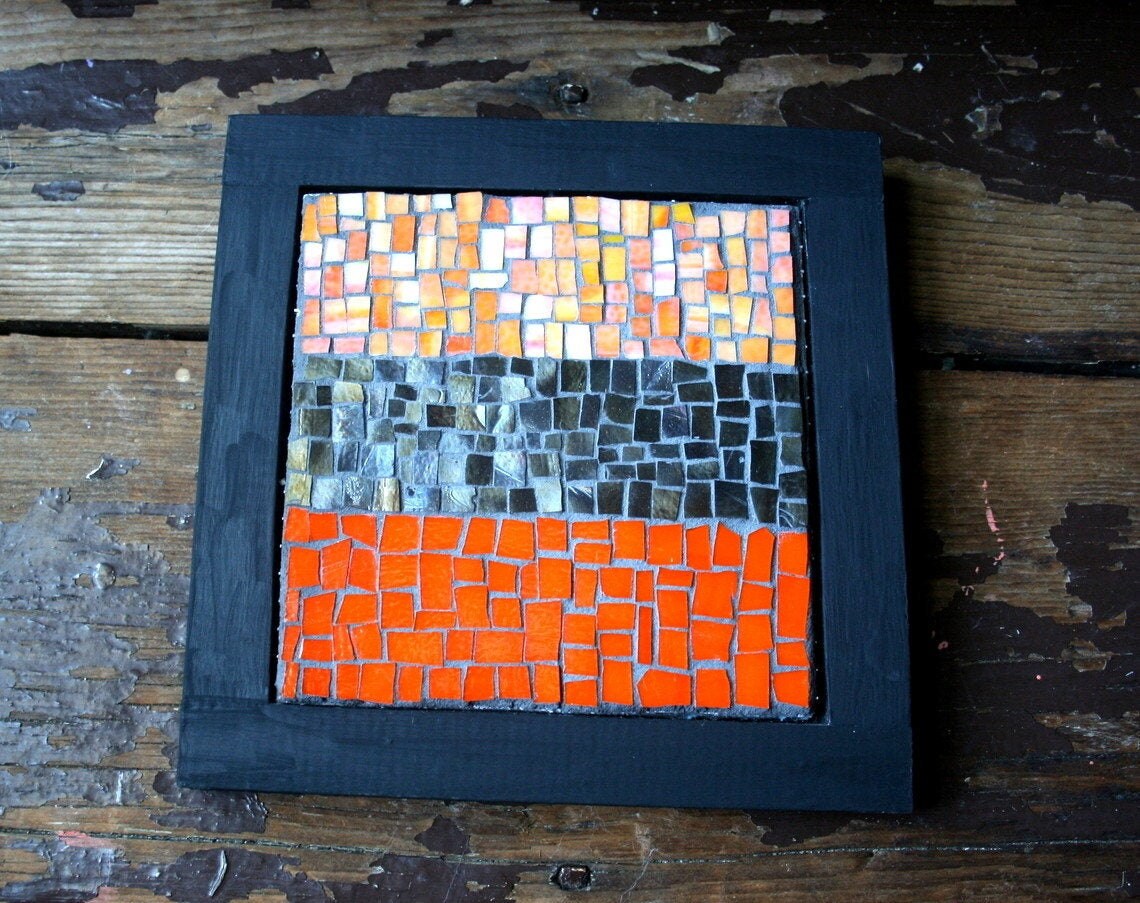 $70.00 USD - FREE SHIPPING (USA ONLY)
To see additional photos of this listing and/or to purchase, click on the link at the top of this post. To head on over to my Etsy shop to look around at many more items great for any occasion, click here. This will take you directly to my shop. Enjoy!
Support Independent Artisans, Designers and Crafters for your  gift-giving needs all throughout the year. Thank you!~Cindy,  EarthMotherMosaics