I've just finished putting the glass down on this 12 inch microwave plate (the last one I have at the moment).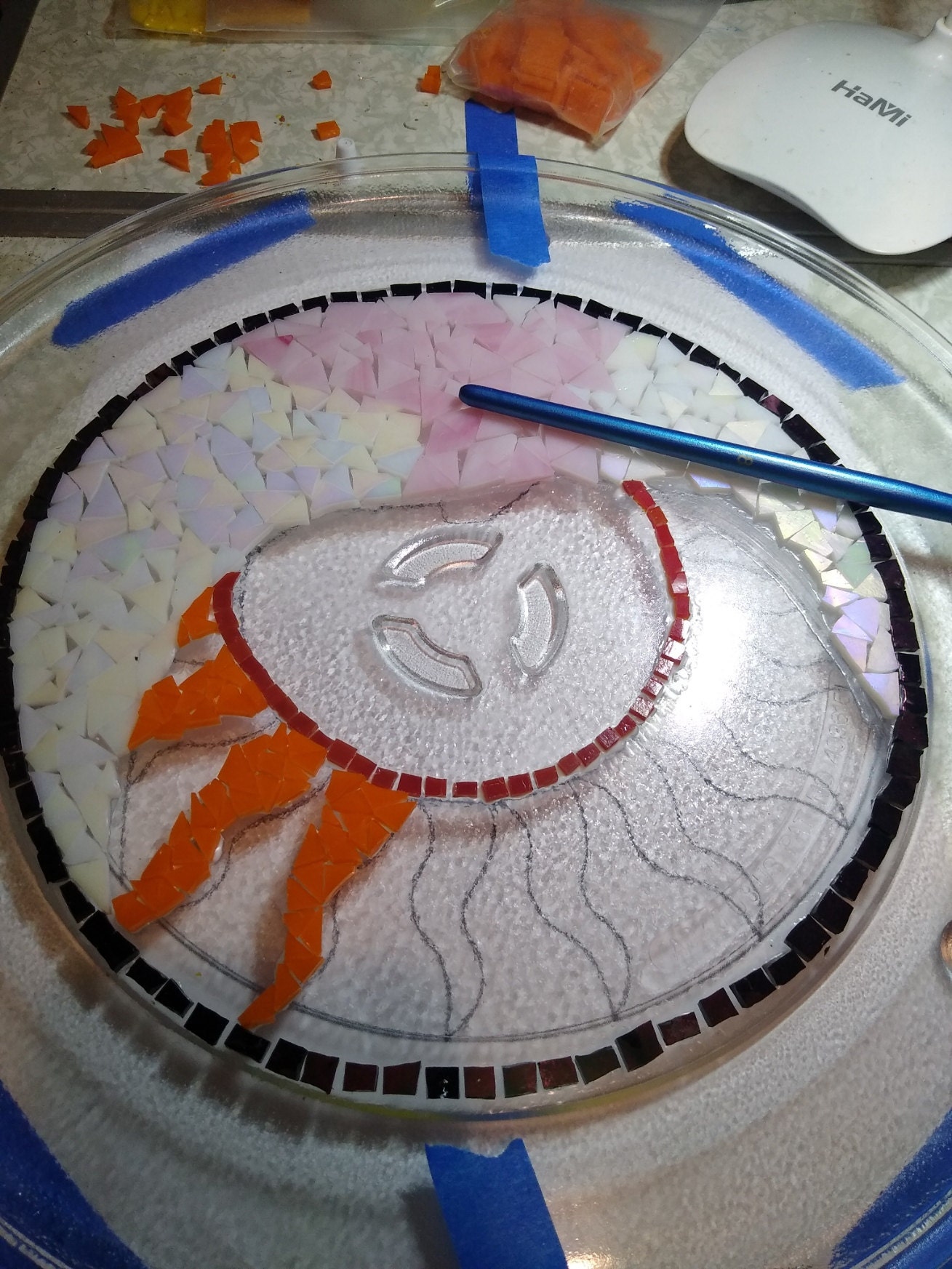 When I first start created a glass-on-glass project, I use a template or something loosely drawn so I can stay in the lines as much as possible.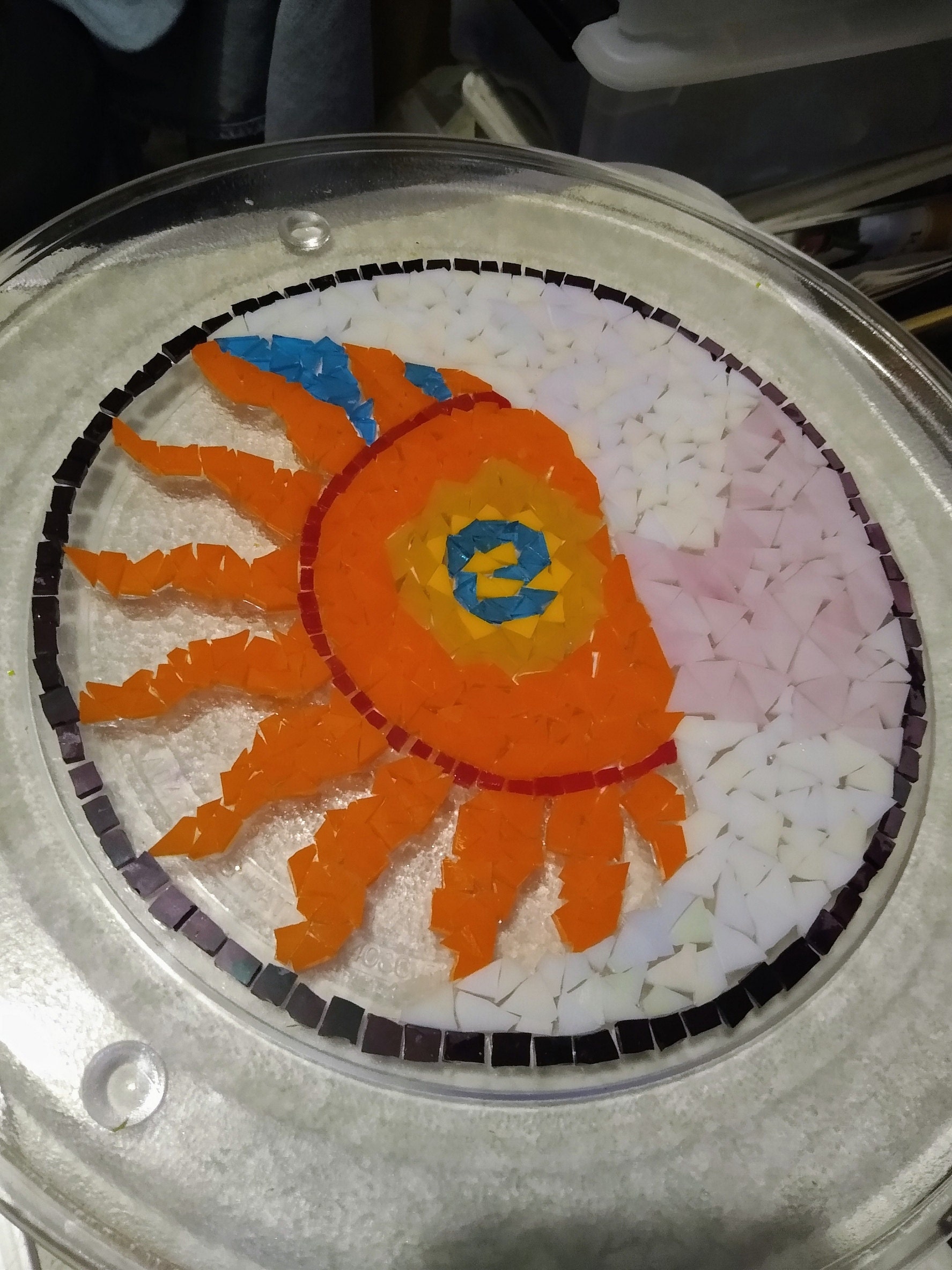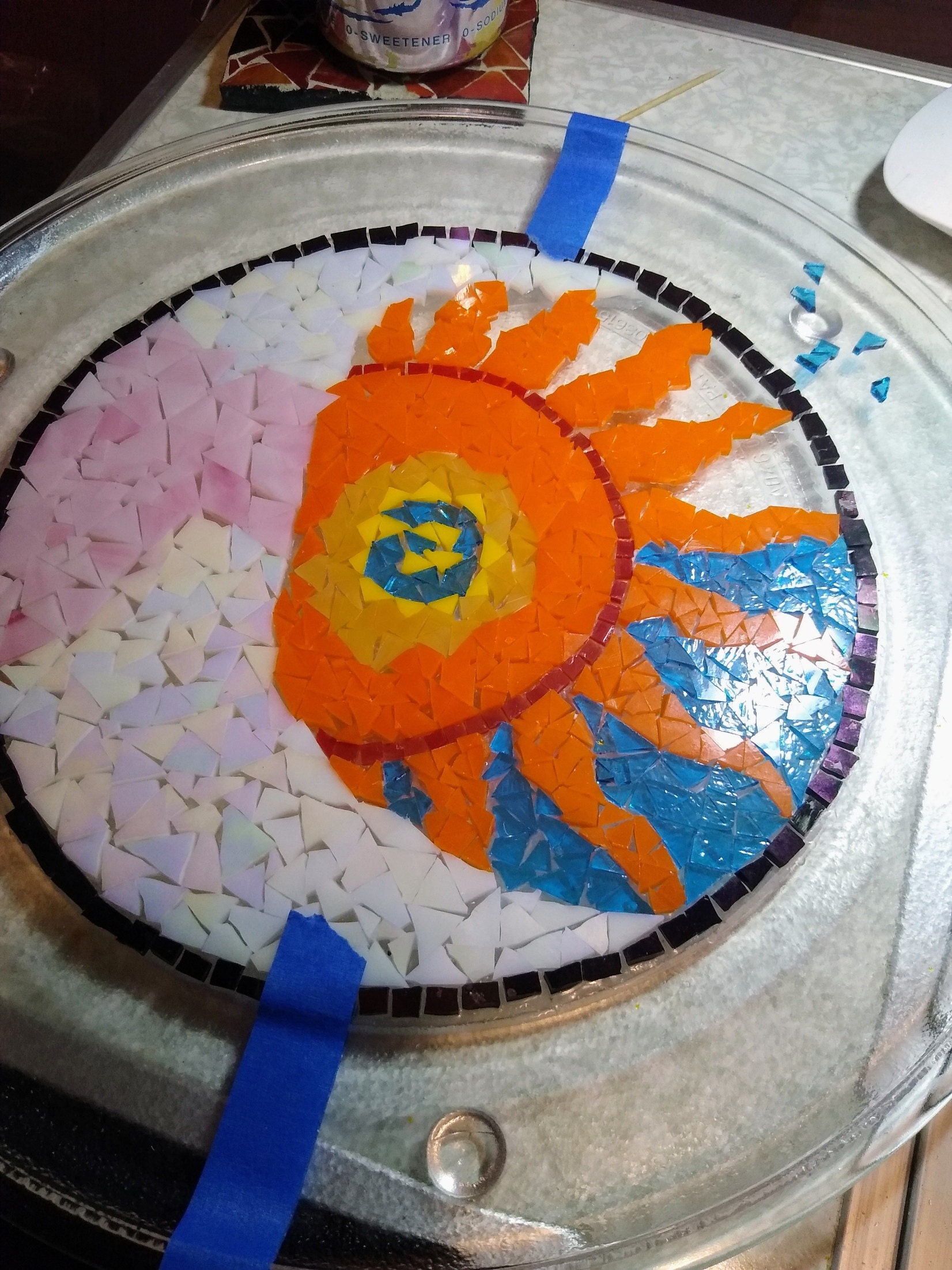 The tape was to help me decide if I wanted to split the colors around the design in darks on one side, lights on the other or if I wanted to combine the colors. I chose the latter.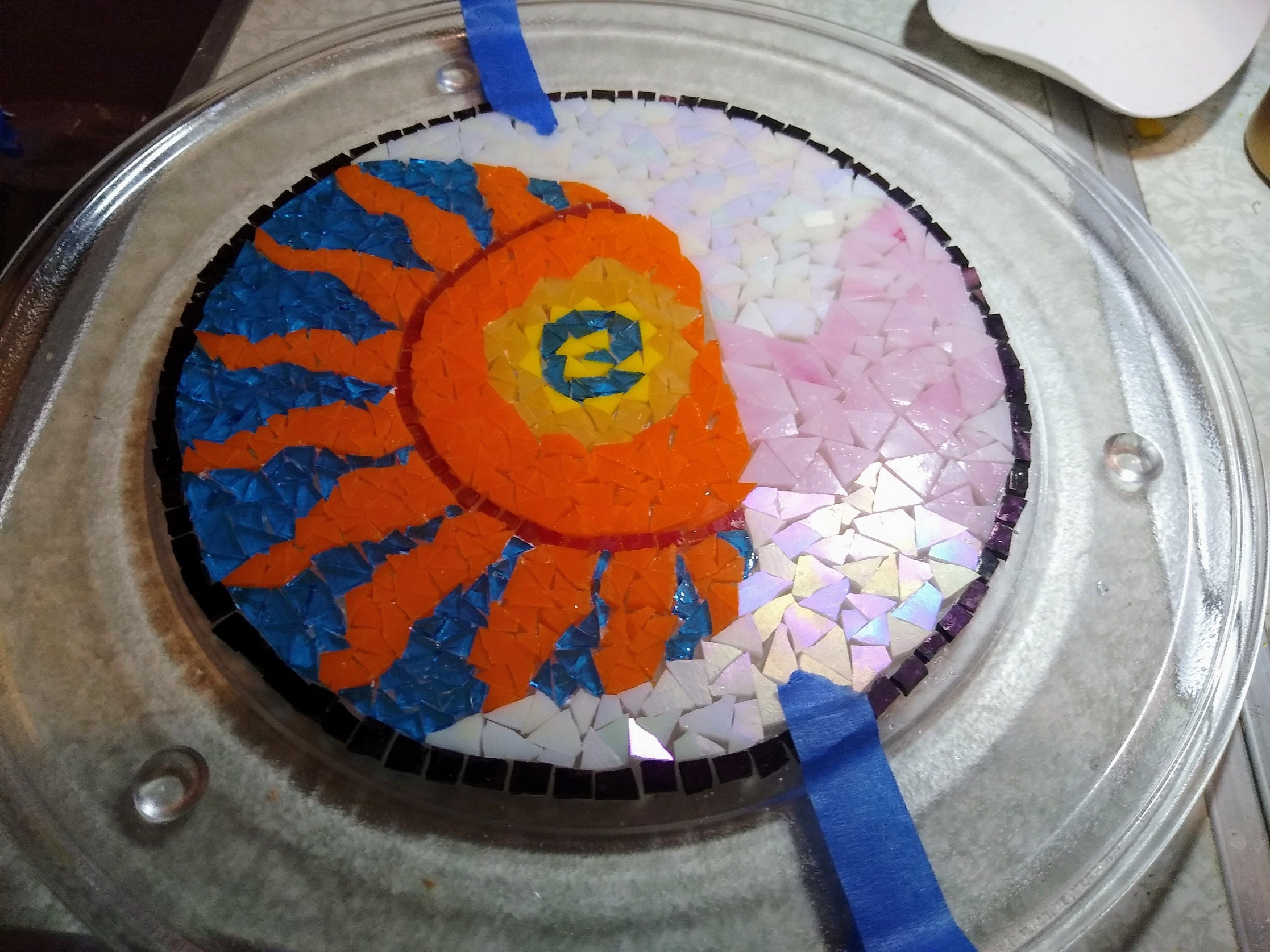 Turning it around, trying to decide which way I like it. In the end, whoever purchases it gets to make that decision. ;)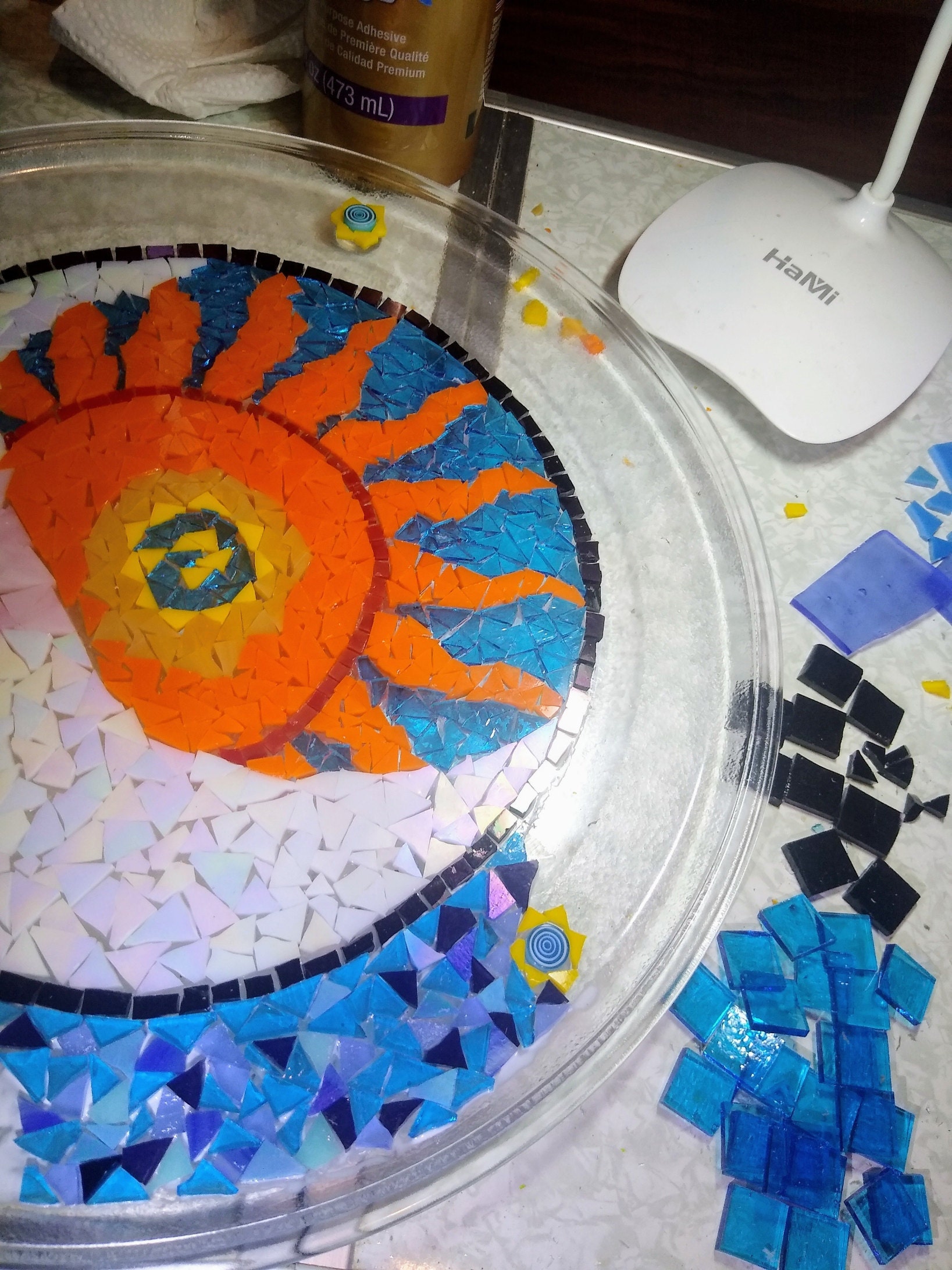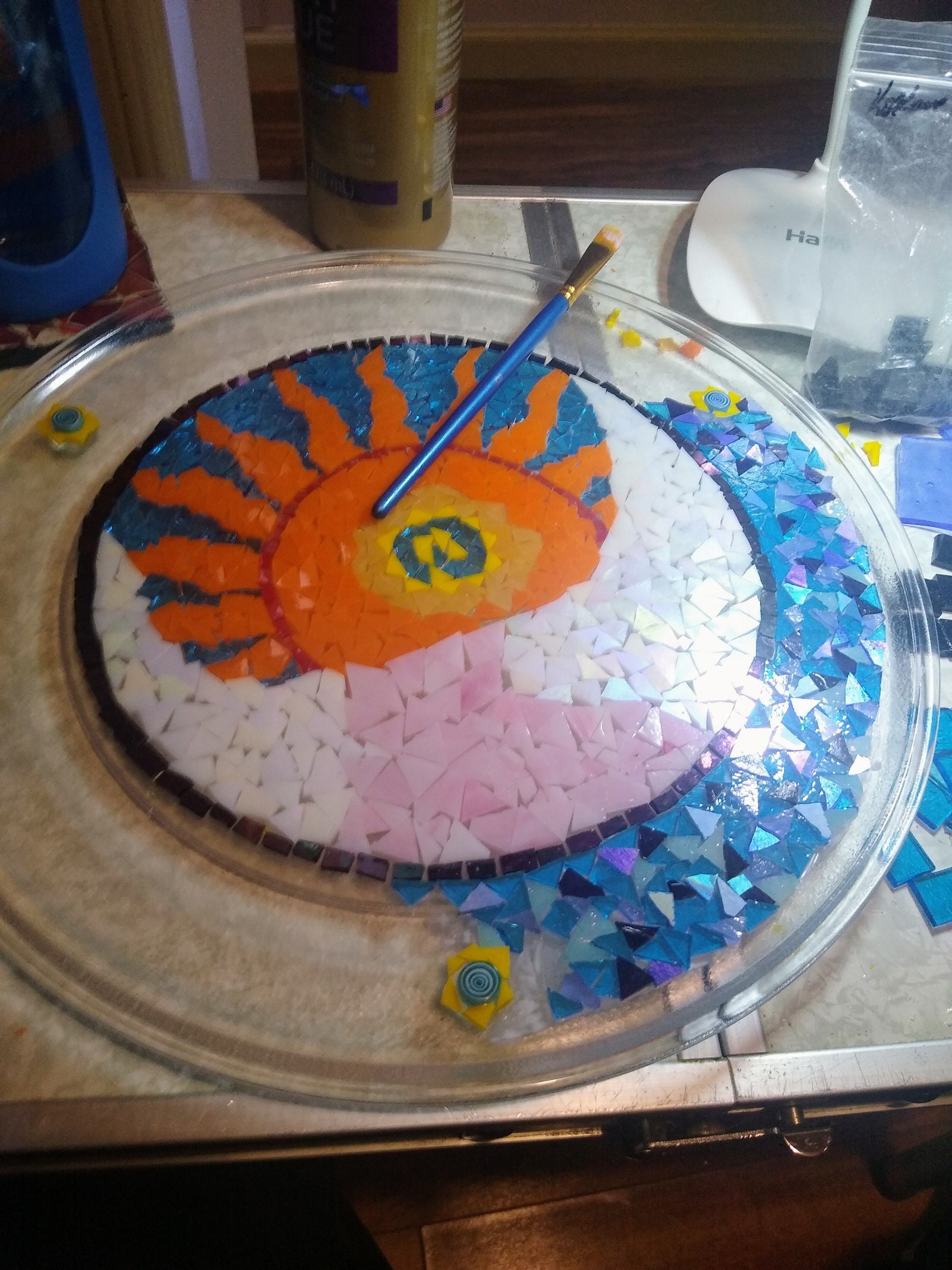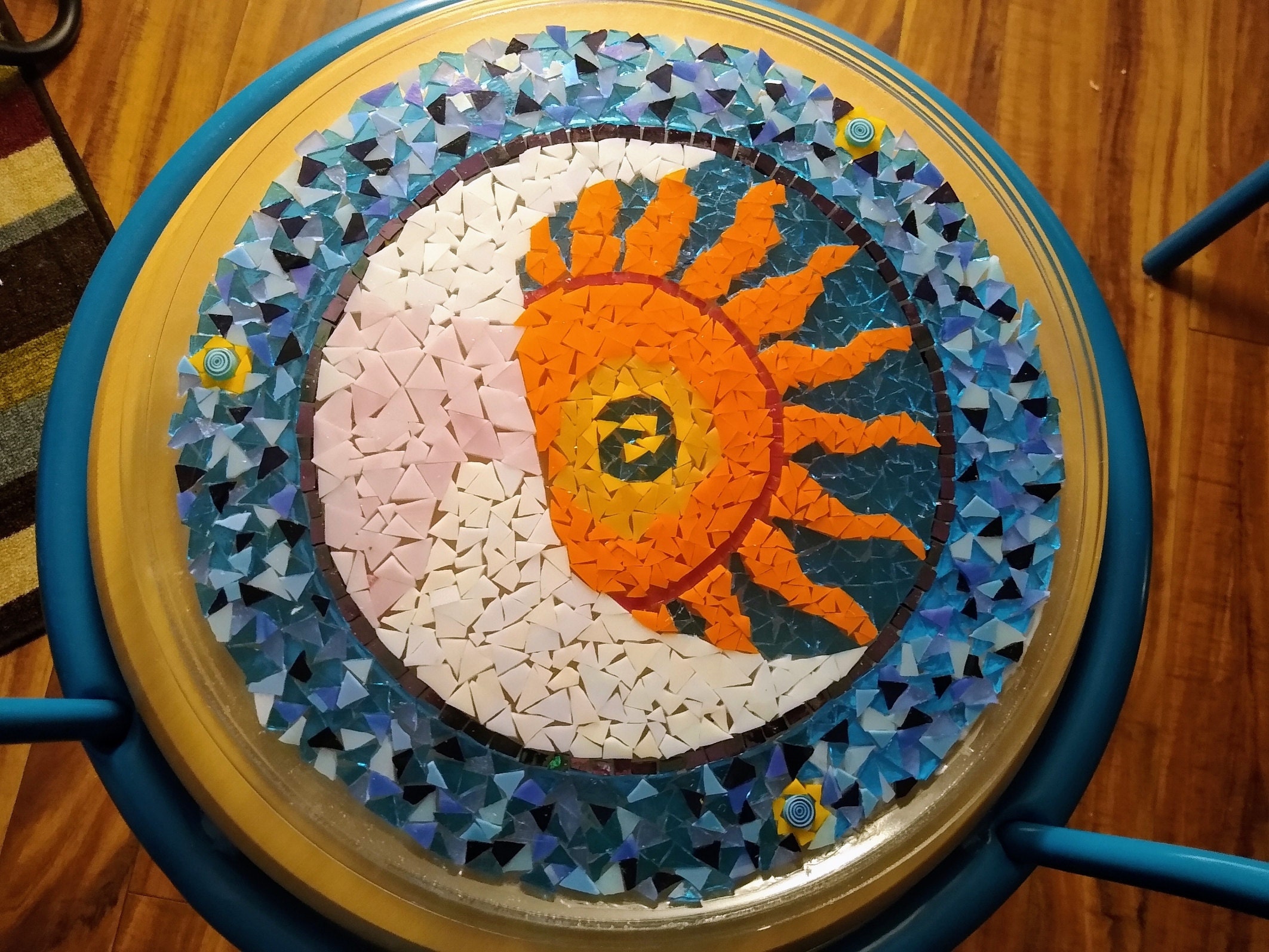 This is the way I like it. Moon on the left, sun on the right. It's now resting as the glue dries. Sometimes it takes a few days, sometimes a few weeks.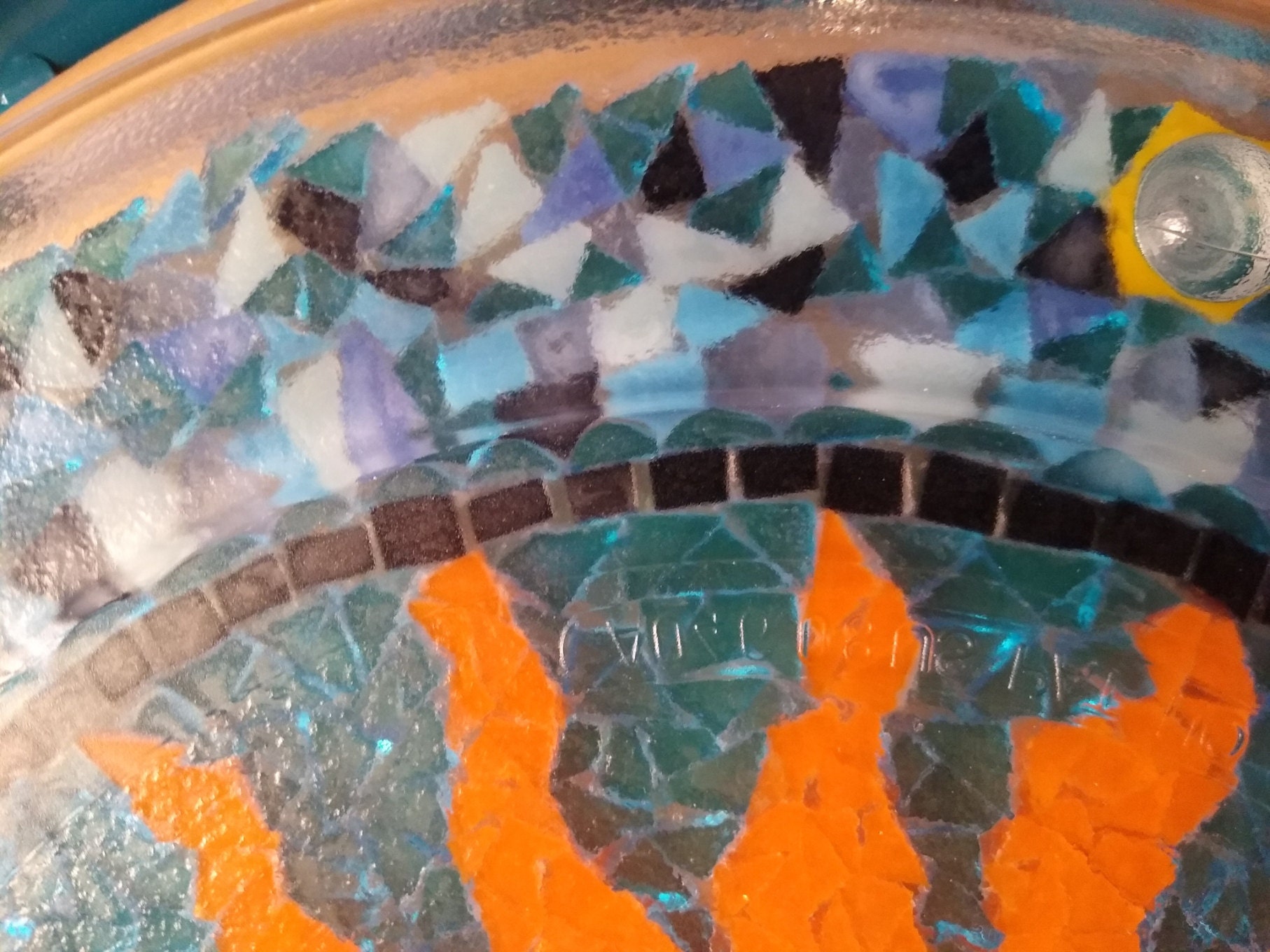 Until all the milky white spots disappear, I won't grout it. In a few days, I'll use a glue/water wash to cover the entire thing to help keep the grout from leaking under the glass. It isn't foolproof and sometimes dark spots from grout leakage still happen, but this technique does seem to help a little bit. The glue wash attaches to the underside of the glass that didn't get much glue on it the first go-round.
Stay tuned ... if all goes well it will be listed in May. Probably after Mother's Day, but it could be a lovely late gift for Mom or Grandmom or yourself for that matter.
Enjoy the journey.