The last crescent moon shape I had in stock is probably the most beautiful of all of them (don't tell the others I said that ... they all know they are beautiful to me) mostly due to the flowers I added.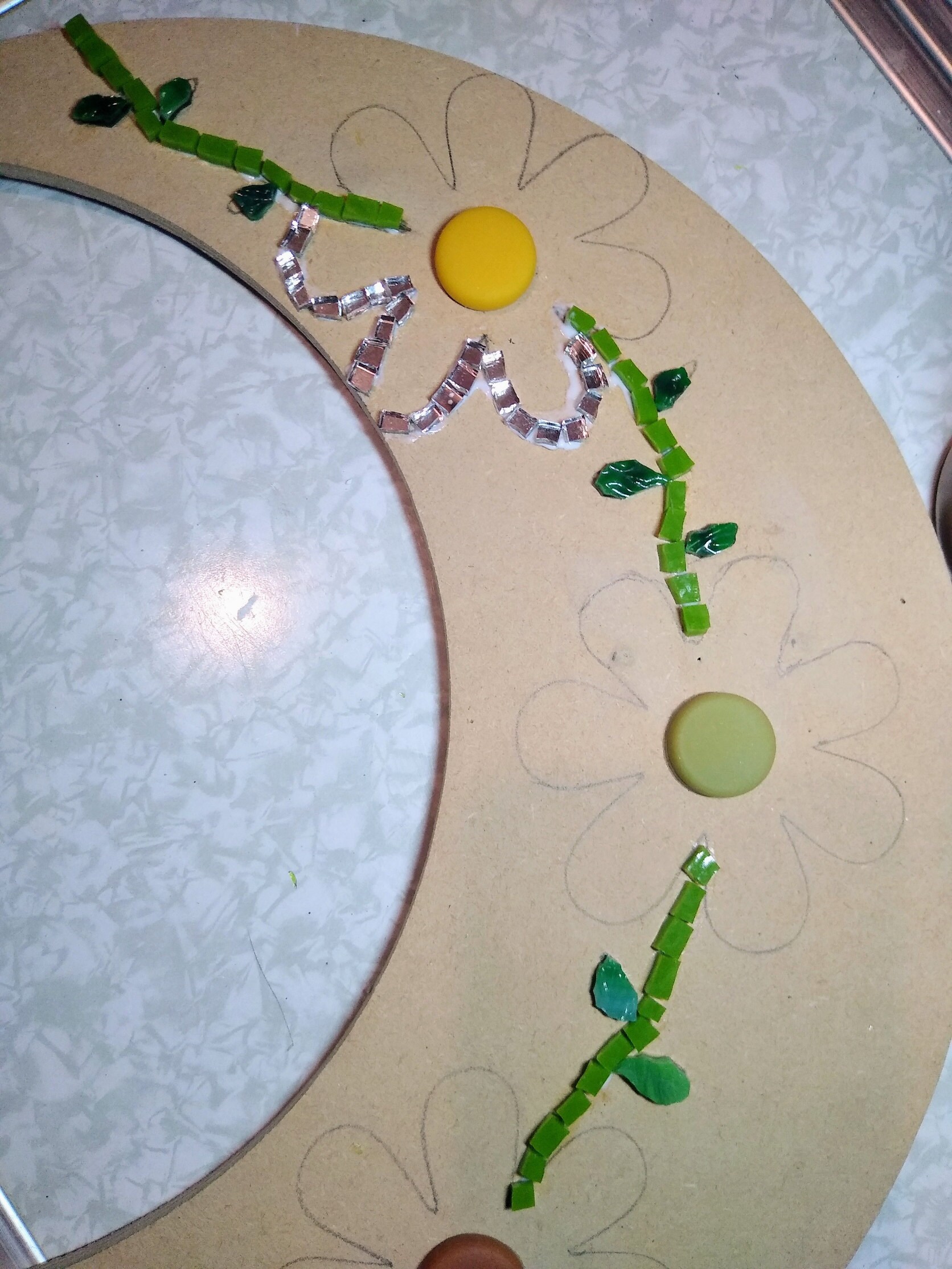 Drawing the same "groovy flowers" I love, I started making the vines first. Hand cutting all glass can be a bit tricky but once I practiced a few times, I got the leaves more or less looking like leaves. Always the goal of course but sometimes it just doesn't happen.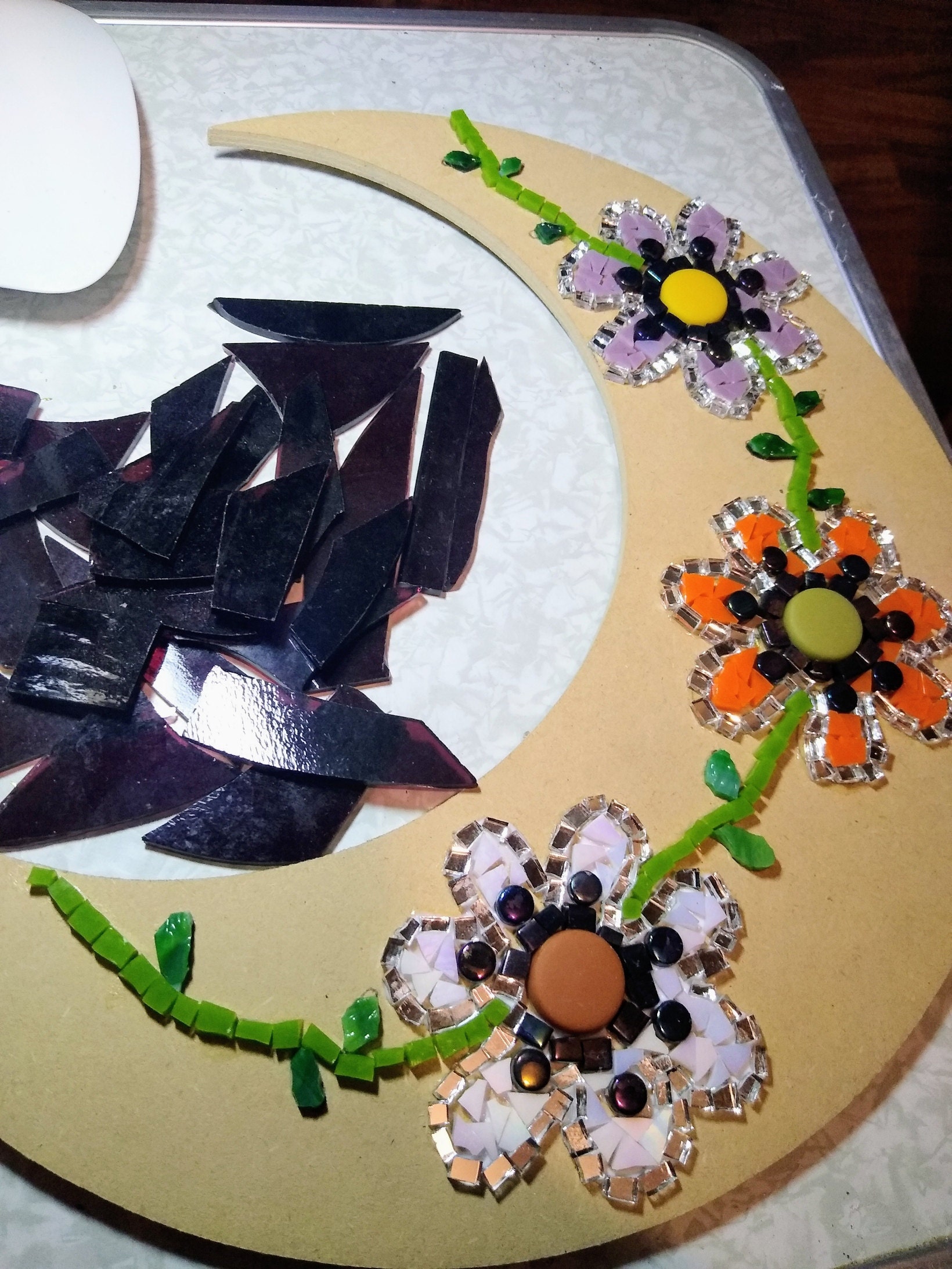 Slowly filling in the flowers, outlining them in mirror. I really think I did a good job with all of the vines and flowers. I have "old" hands but still see the magic once grouted.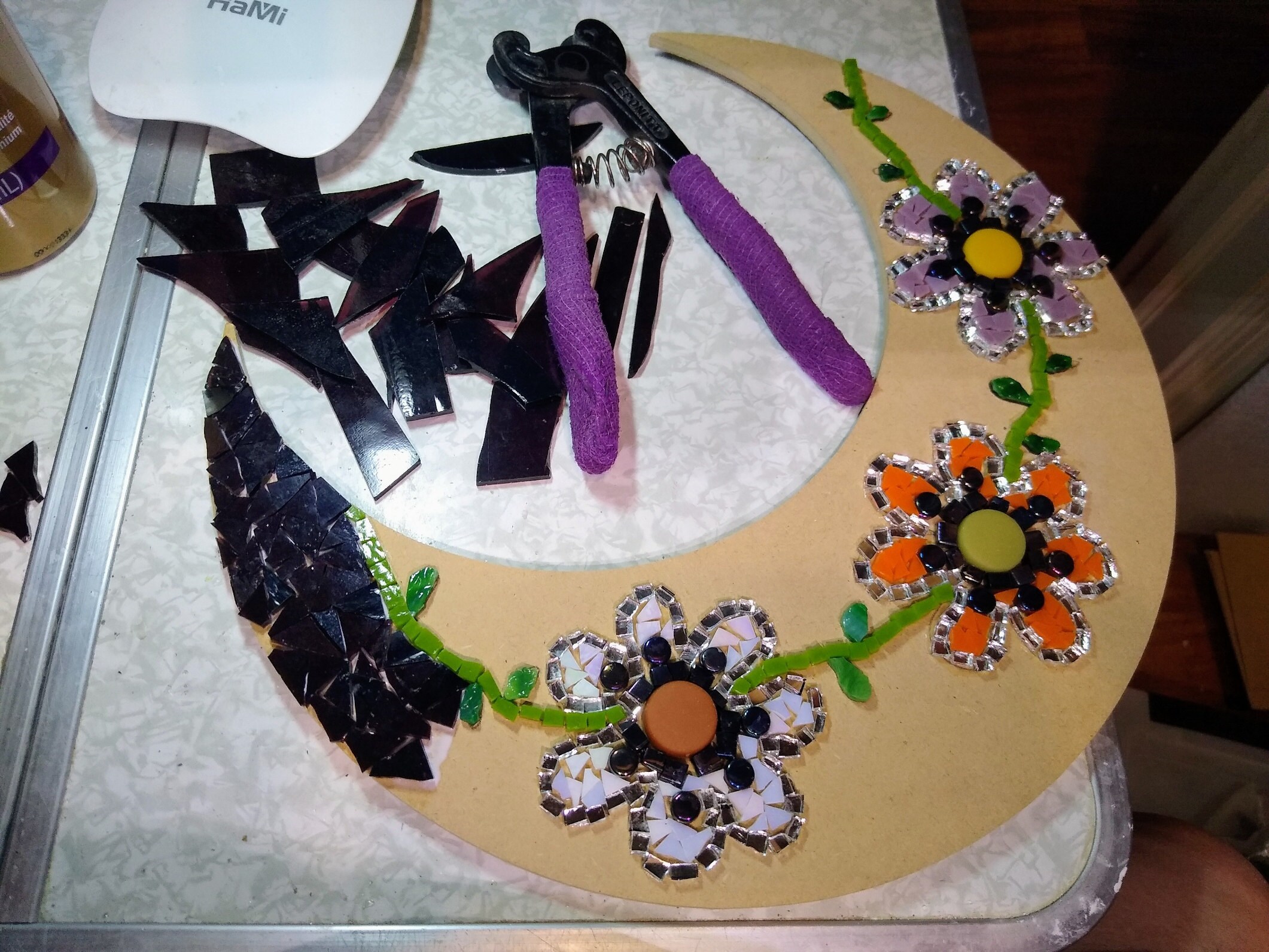 Starting to fill in with this deep dark purple that looks black, truly. It's hard to cut even with younger hands I always struggled with this glass. However it's the look I'm going for and so, I forge ahead.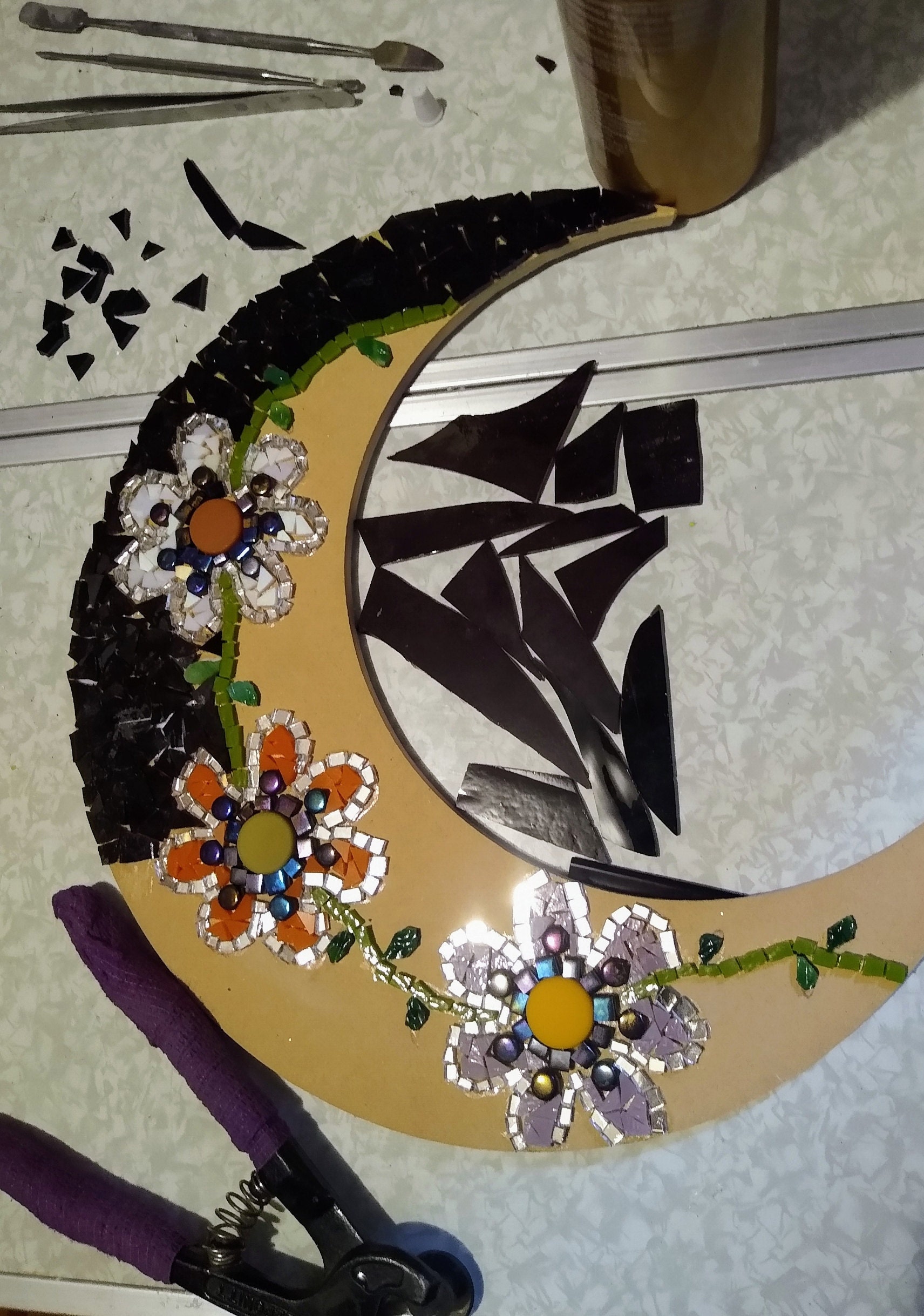 More filling in. This took about a week to fill in. Cutting the glass was difficult and I needed a lot of breaks but so far, so good!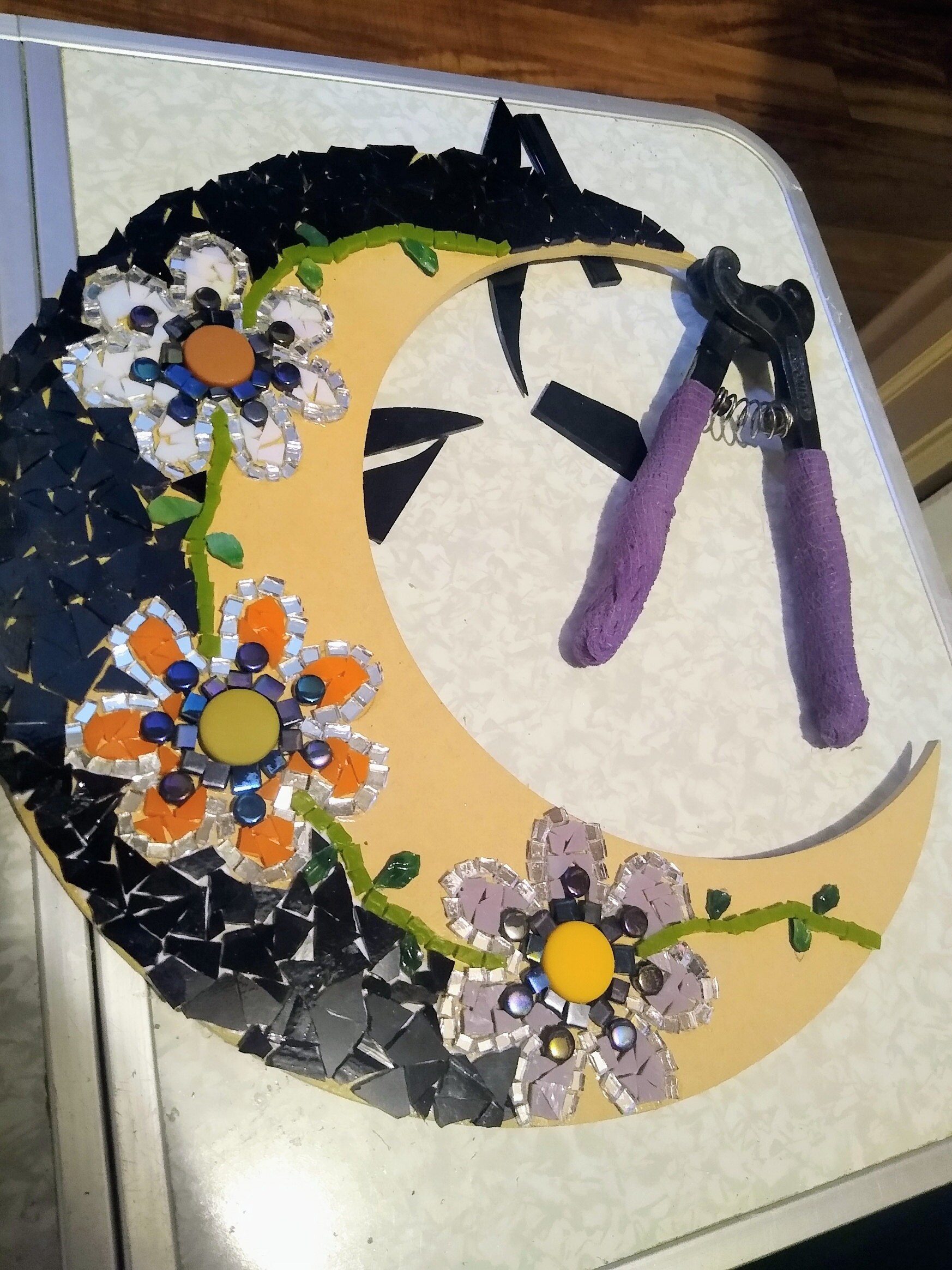 At this point is when I feel like I'm mostly finished. It's a breeze from here!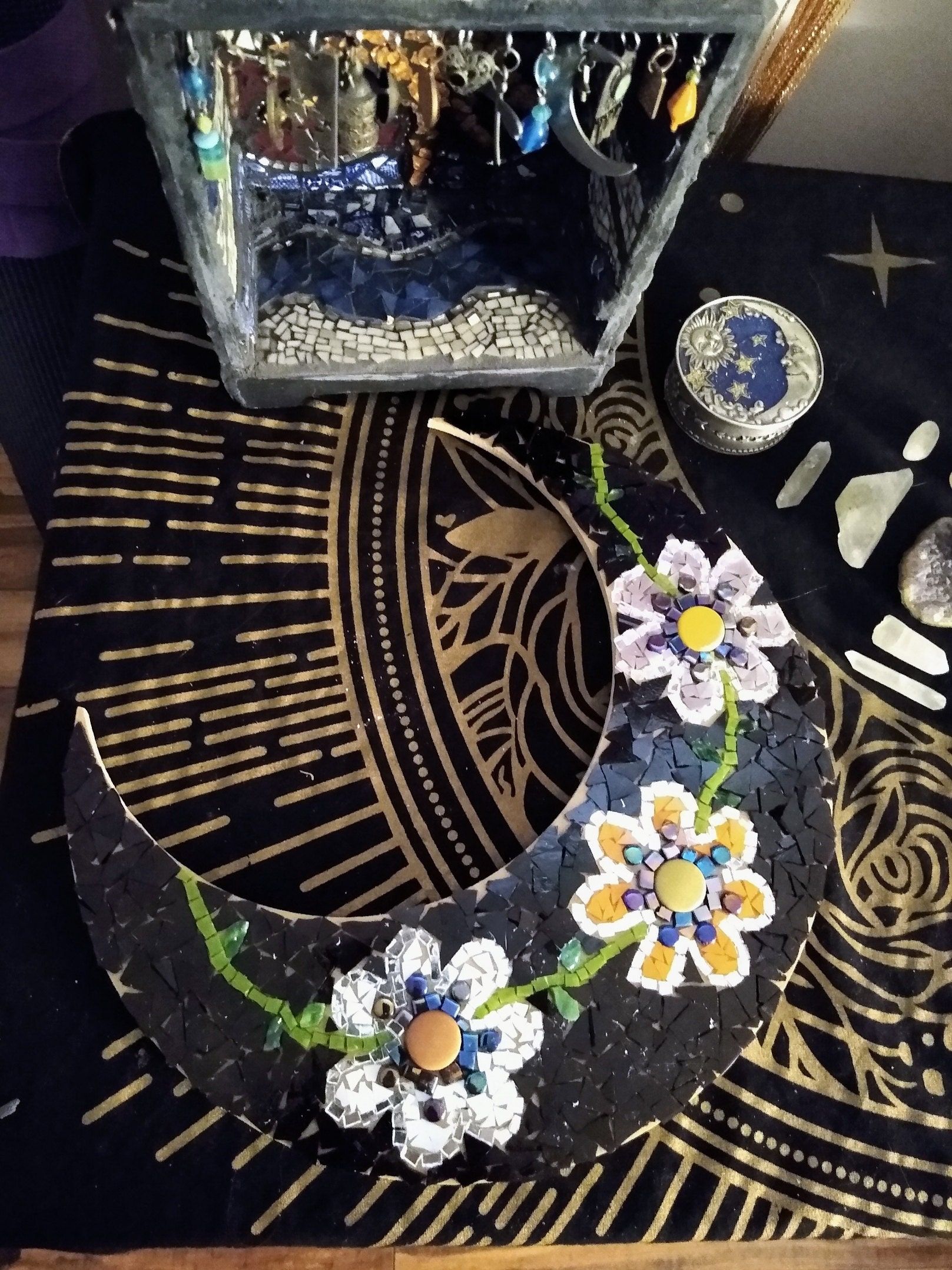 Resting waiting for the next step. Grout.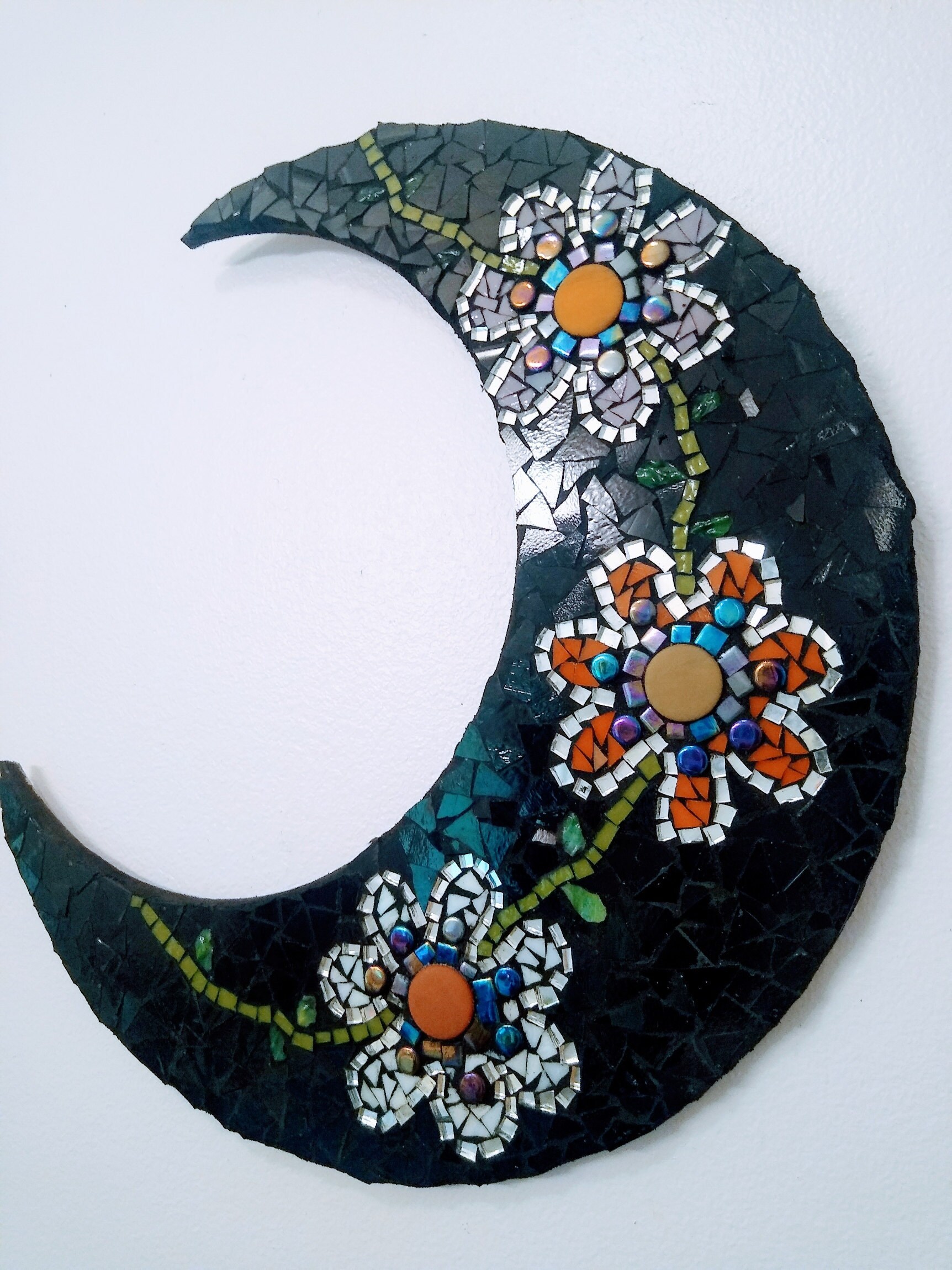 And here it is, all grouted and fantastic! Black grout was used and I put it on the sides of the moon as well. Something new for me to do.
This is one of those pieces of art that needs to be seen to truly be appreciated. What a beauty!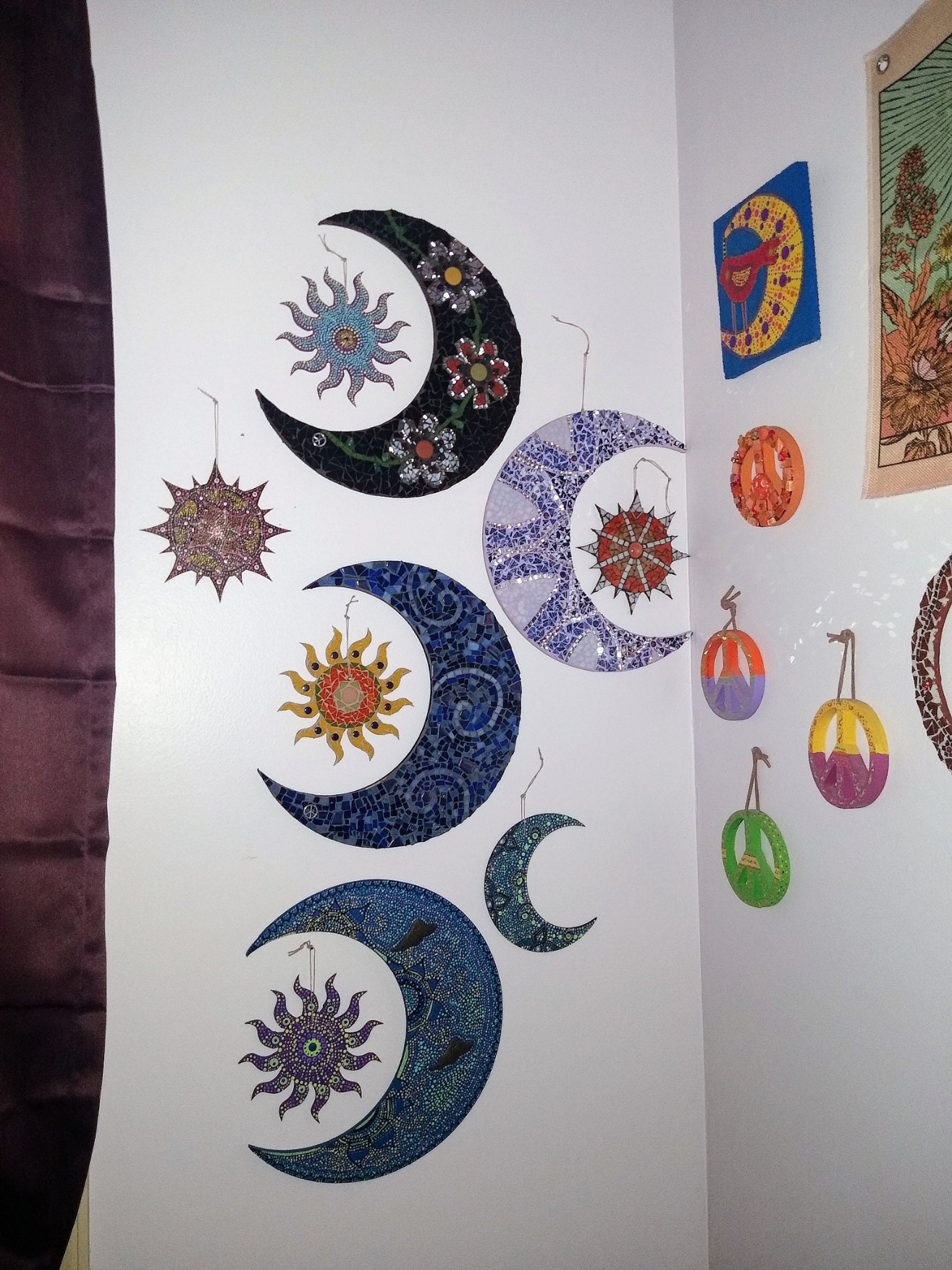 Look at it here with its sister moons and suns, a starburst or two as well. I'm very pleased with how it looks.
I hope you enjoyed the journey.
Cindy aka EarthMotherMosaics