I've been working on a 12 inch crescent moon wall hanging. It's done in mostly hand cut stained glass scraps and some beautiful lapis offcuts.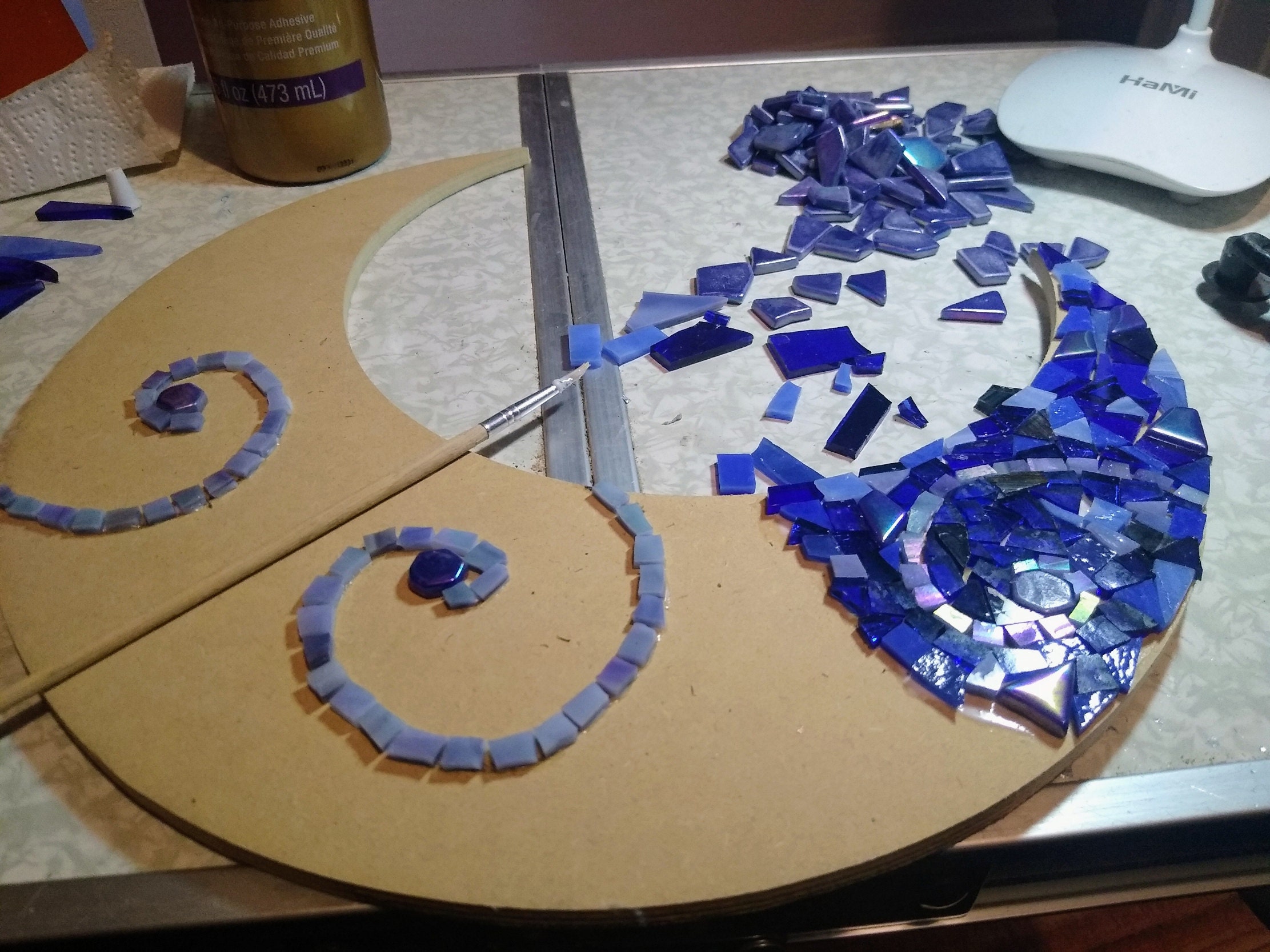 I'm using the favorite design by many for this one. Truthfully, it's a favorite of mine as well. :) We all love the swirls. This time, instead of silver mirror, I'm using iridescent light blue stained glass.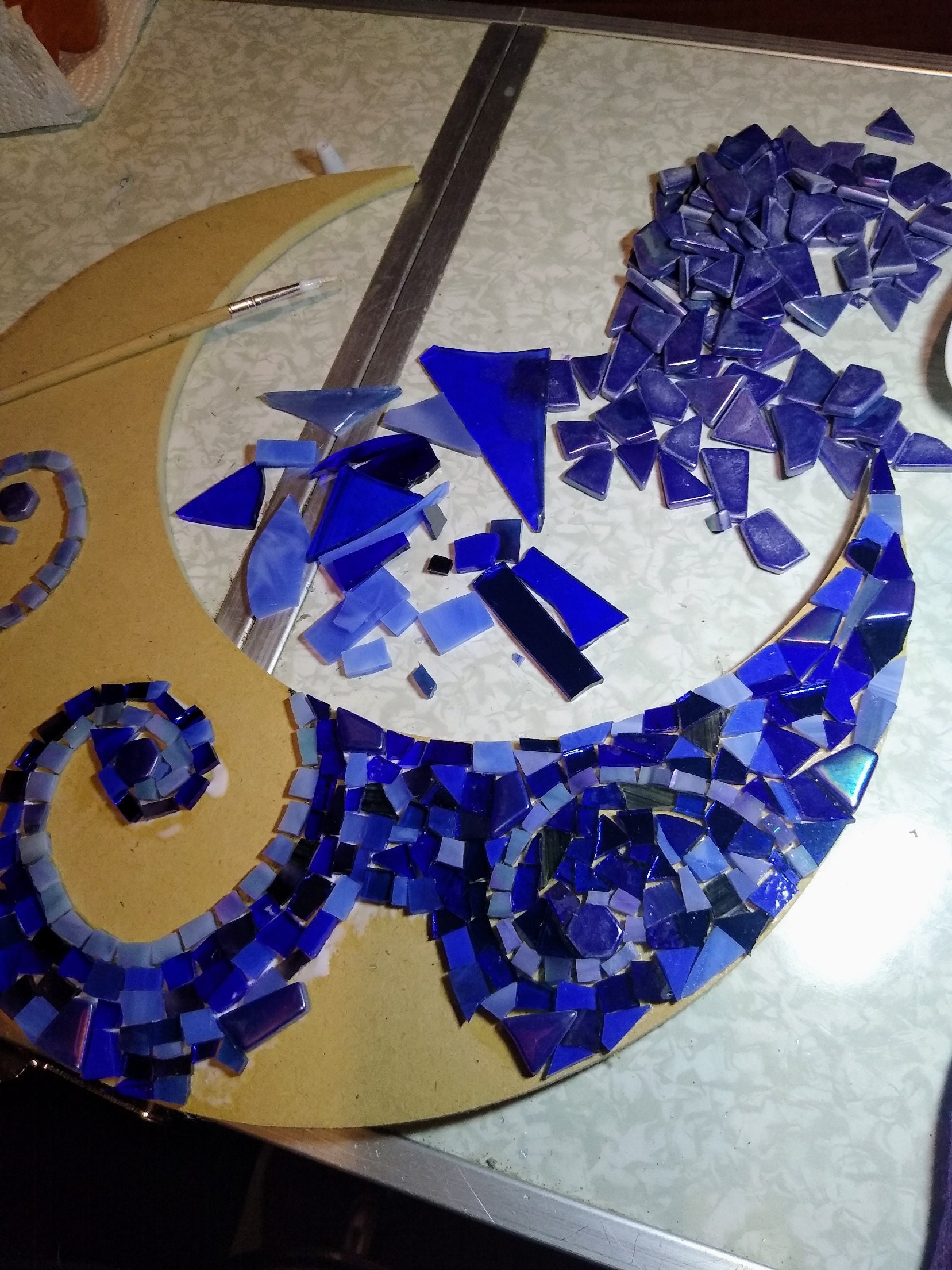 Here's how I do it. Glue, hand cut bit by bit and fill it until it's done.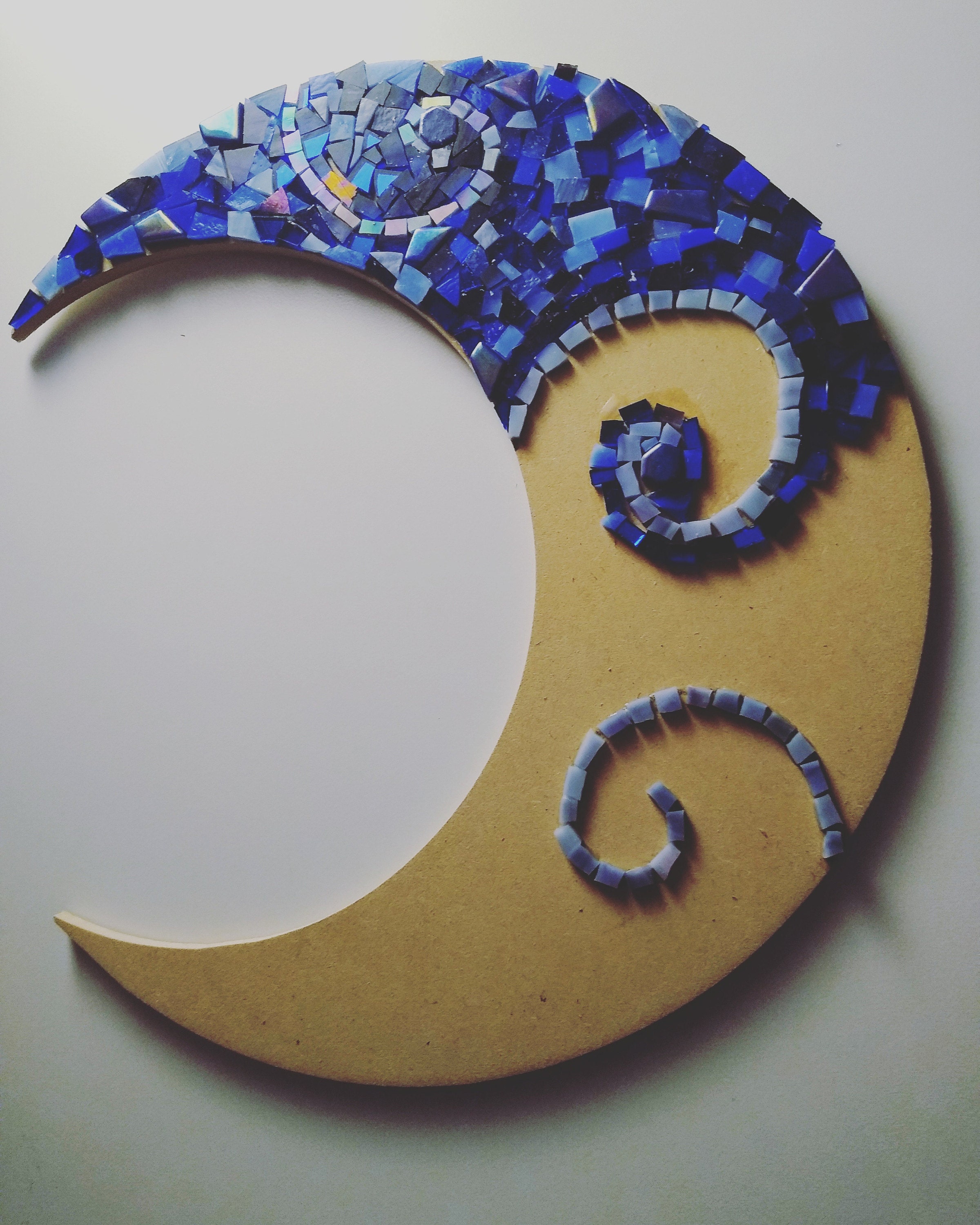 This was done in about 3 hours. Although it only took two days to complete it, it takes a lot of time to put glass down on a substrate. Three hours might not seem like a lot of time but if you consider that time is basically holding small pieces of glass and cutting them even smaller sometimes, it can be labor intensive.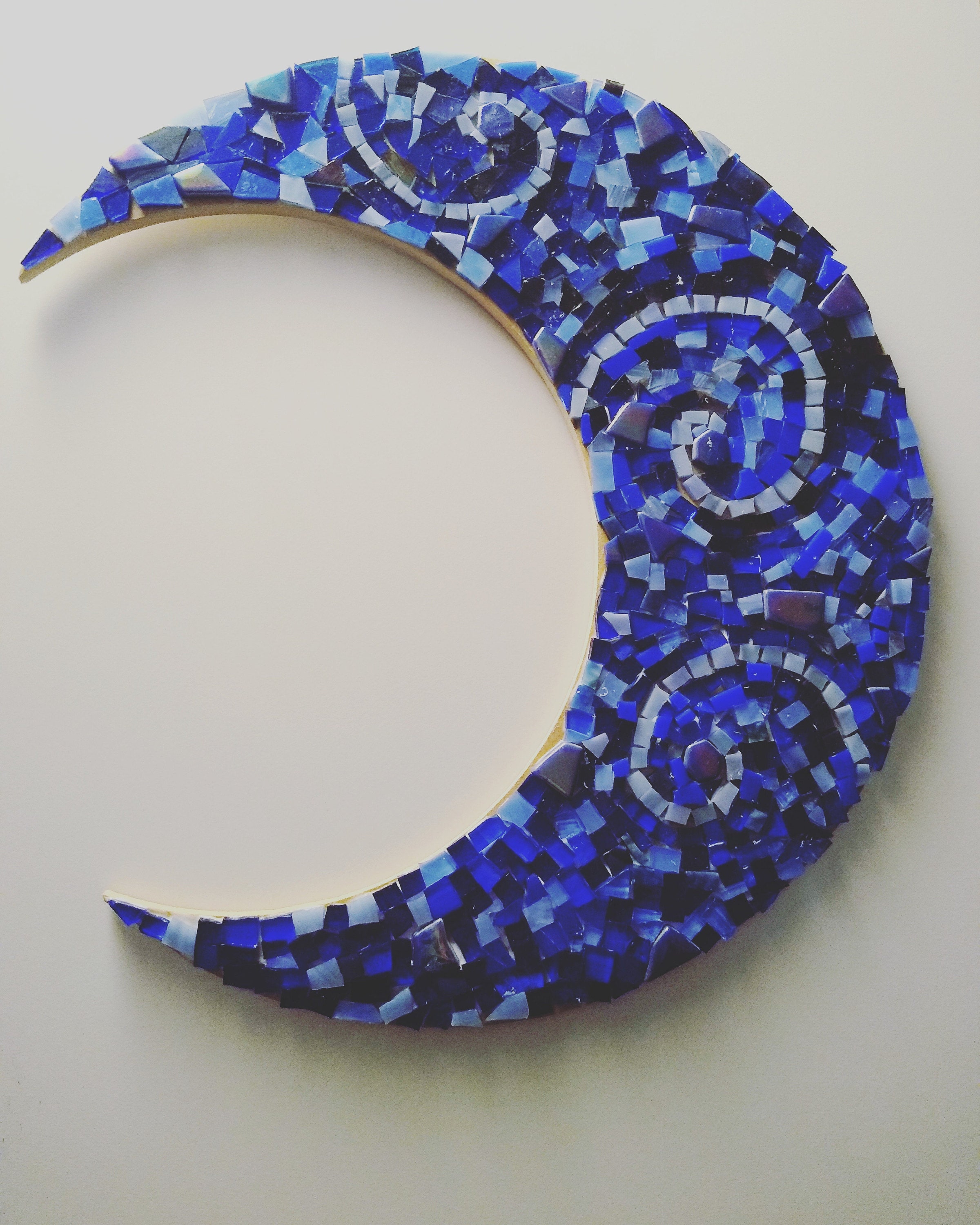 Finished the second day after another 3 hours. Now it sits for about a week to ensure the glue is dry before grouting. This one is going to have grey grout, I believe. LOVE that lapis!!
Be on the lookout for this newest mosaic artwork in my shop soon.
Enjoy the journey.
EarthMotherMosaics AKA Cindy