I recently purchased an 8 inch sun to work on. Because I also recently unearthed some dish tiles I love, I thought I'd use them plus some from a long time artist friend who gave me her vintage stash. That's exciting!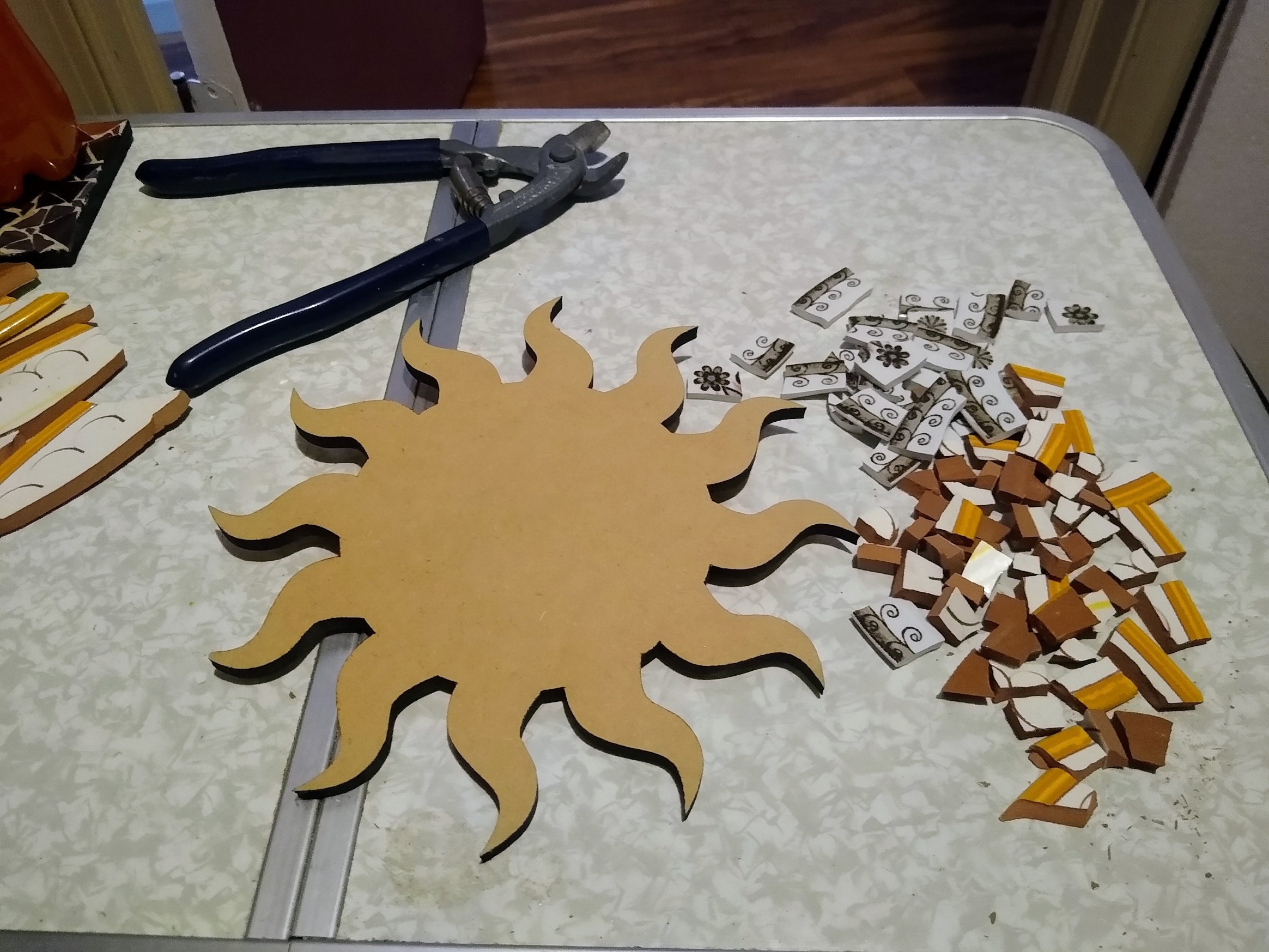 Almost always, I start from the center and work out with my suns. But this time I didn't know where it was going to go, how it would look, and didn't want to commit to a focal point just yet.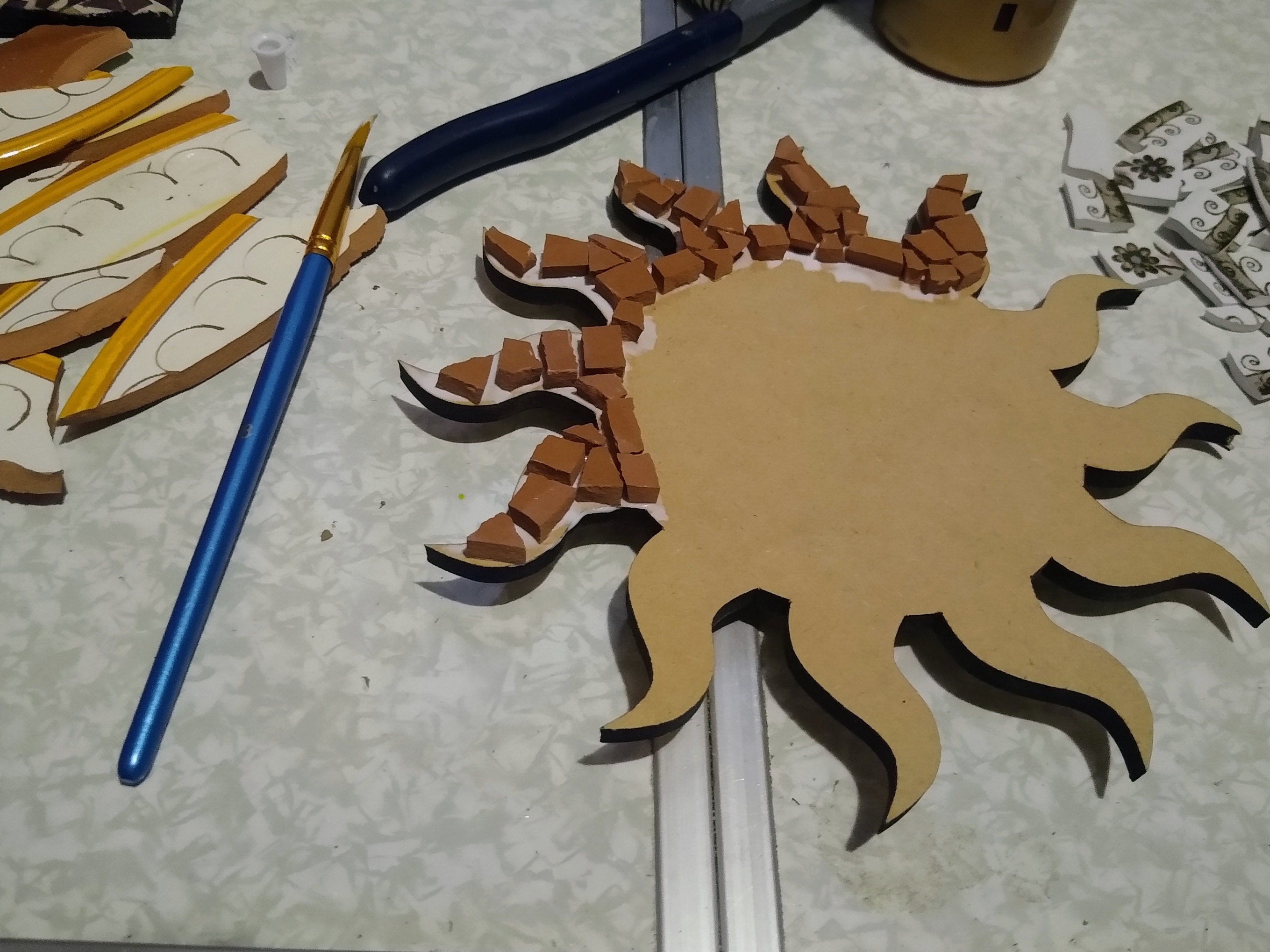 As I worked I wished I had this brown in stained glass again. I really have a love for earth tones and autumn colors. But this is a really good way to exercise my skills which lack a bit with dish tiles. Sometimes I think I've never used them before after looking at the finished product. Practice needs to be done more often. I'm going to have to work on that.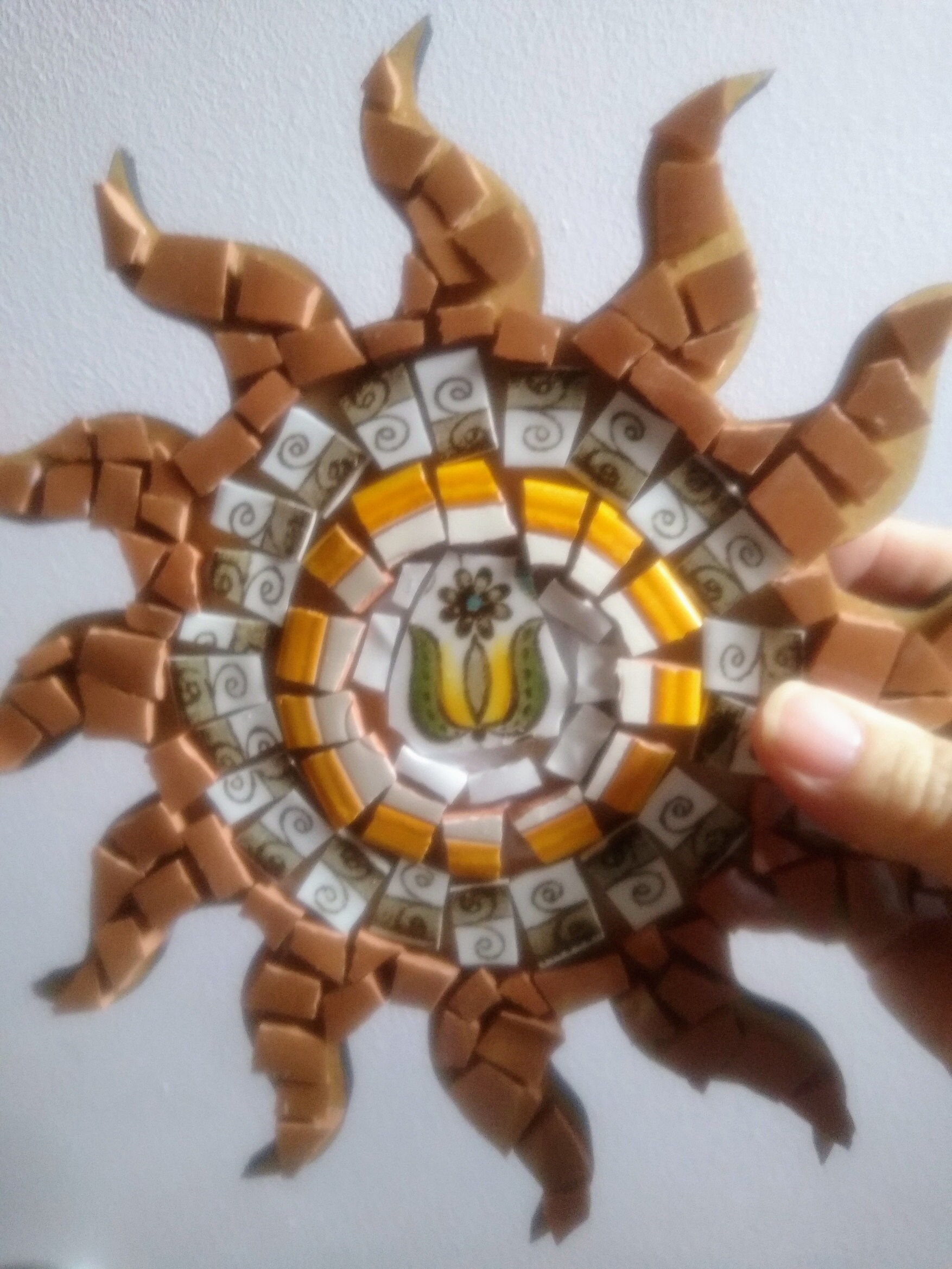 Everything looks good except the center. This isn't quite right. I do love that piece. It will find it's way to another mosaic some time soon.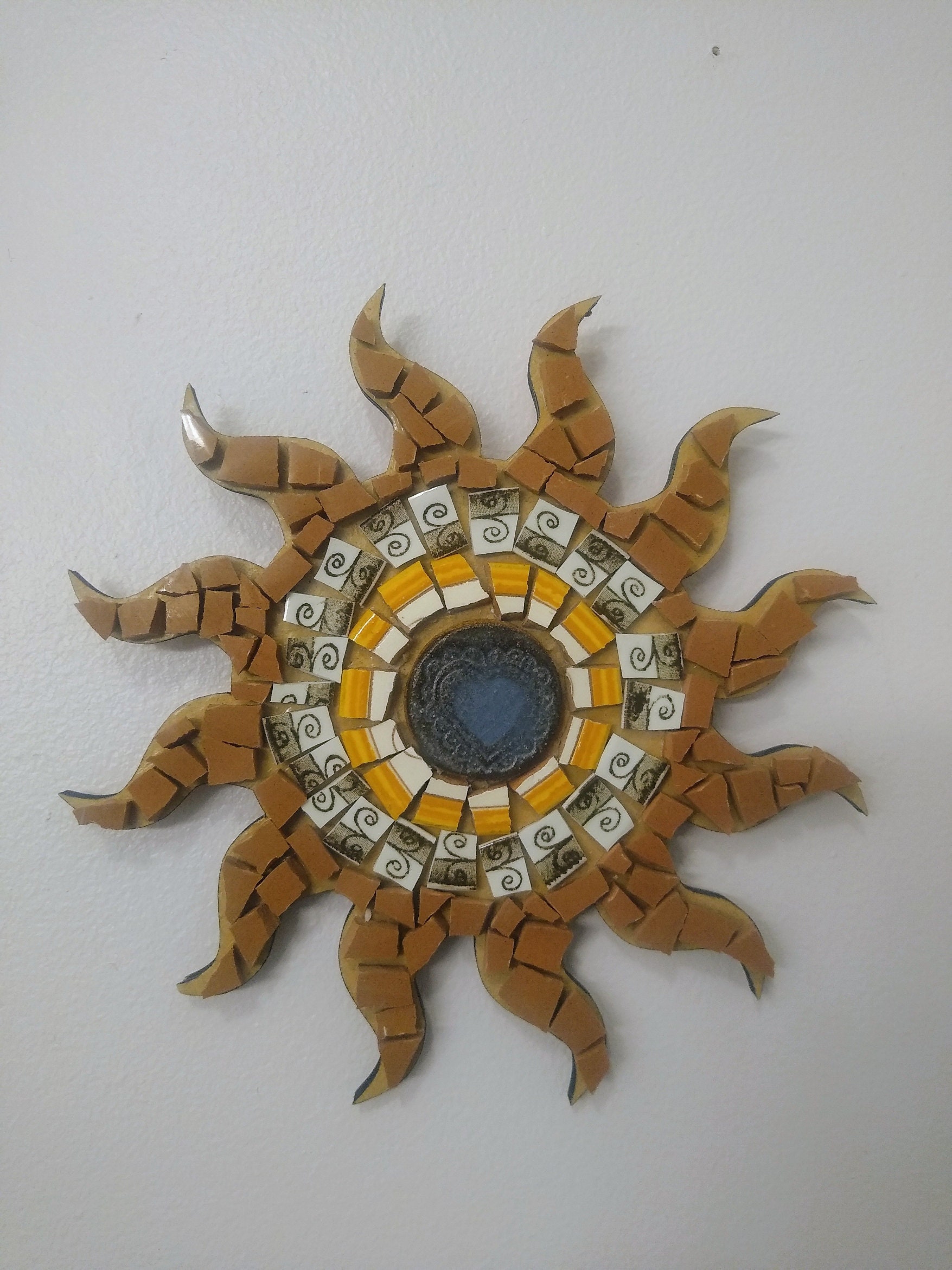 What a difference a ceramic heart can make! Love it now.
This is going in the grout pile and will get listed soon after that.
Moving onto a dot painted starburst. I'll share that too because I might be listing some dot paintings in the future.
Enjoy the moments.
Cindy AKA EarthMotherMosaics