... I'm drawing doodles. I like the kind that look similar to ZenTangles. I seem to do my own thing instinctively and so even if I followed a pattern exactly it still would be my own version in the end.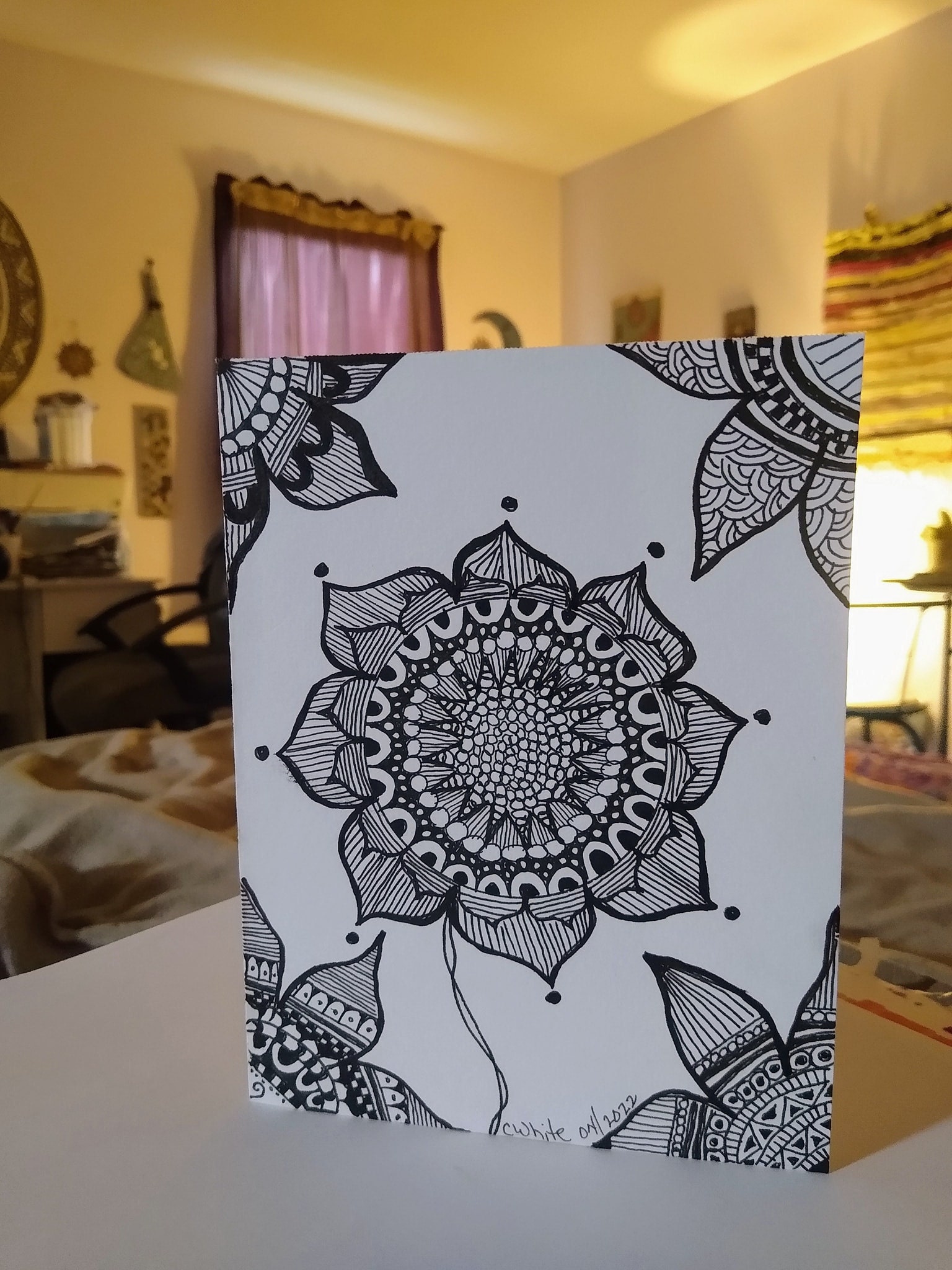 I've started making cards and might eventually sell them. It's fun to make them and each one is different.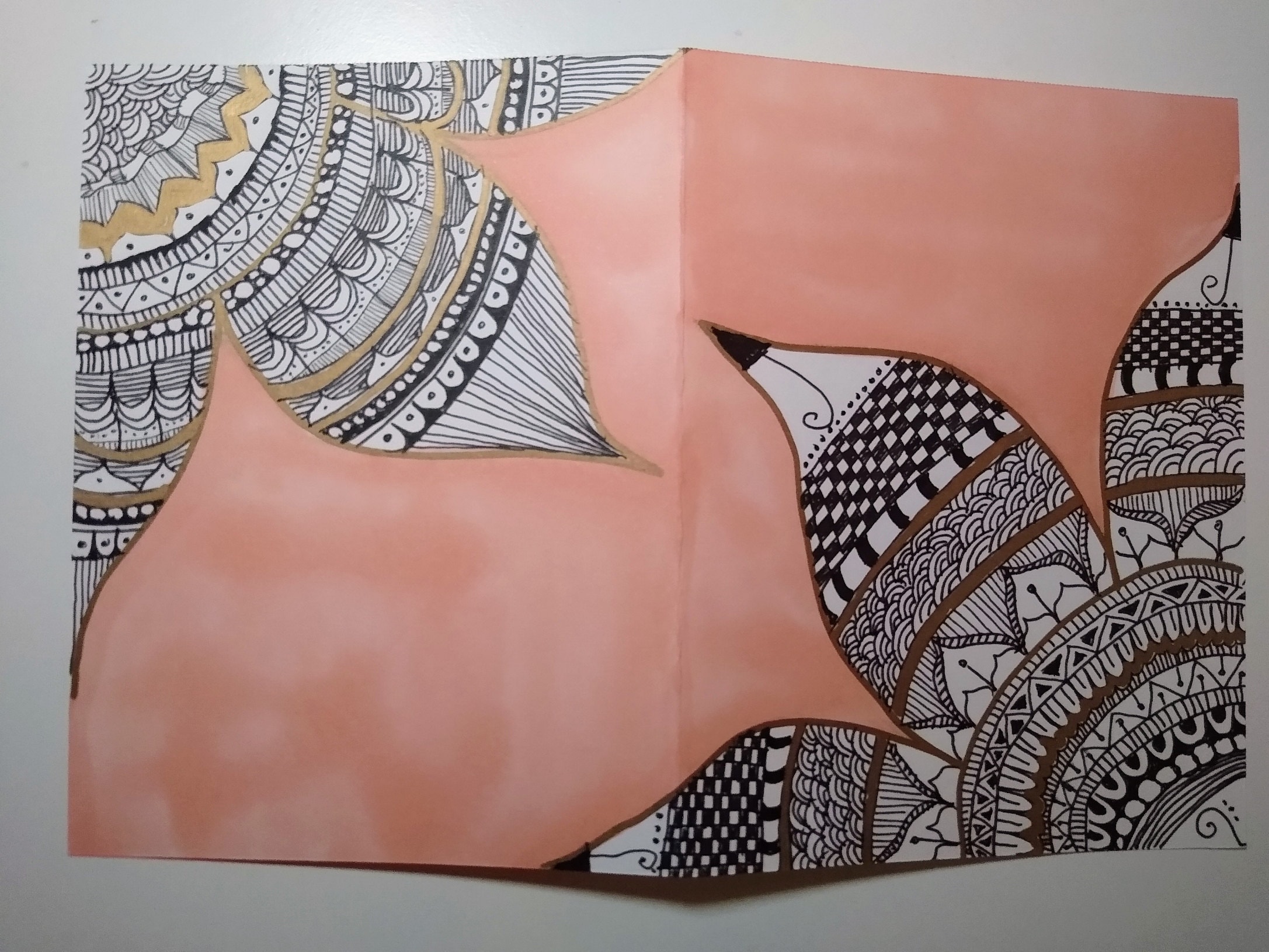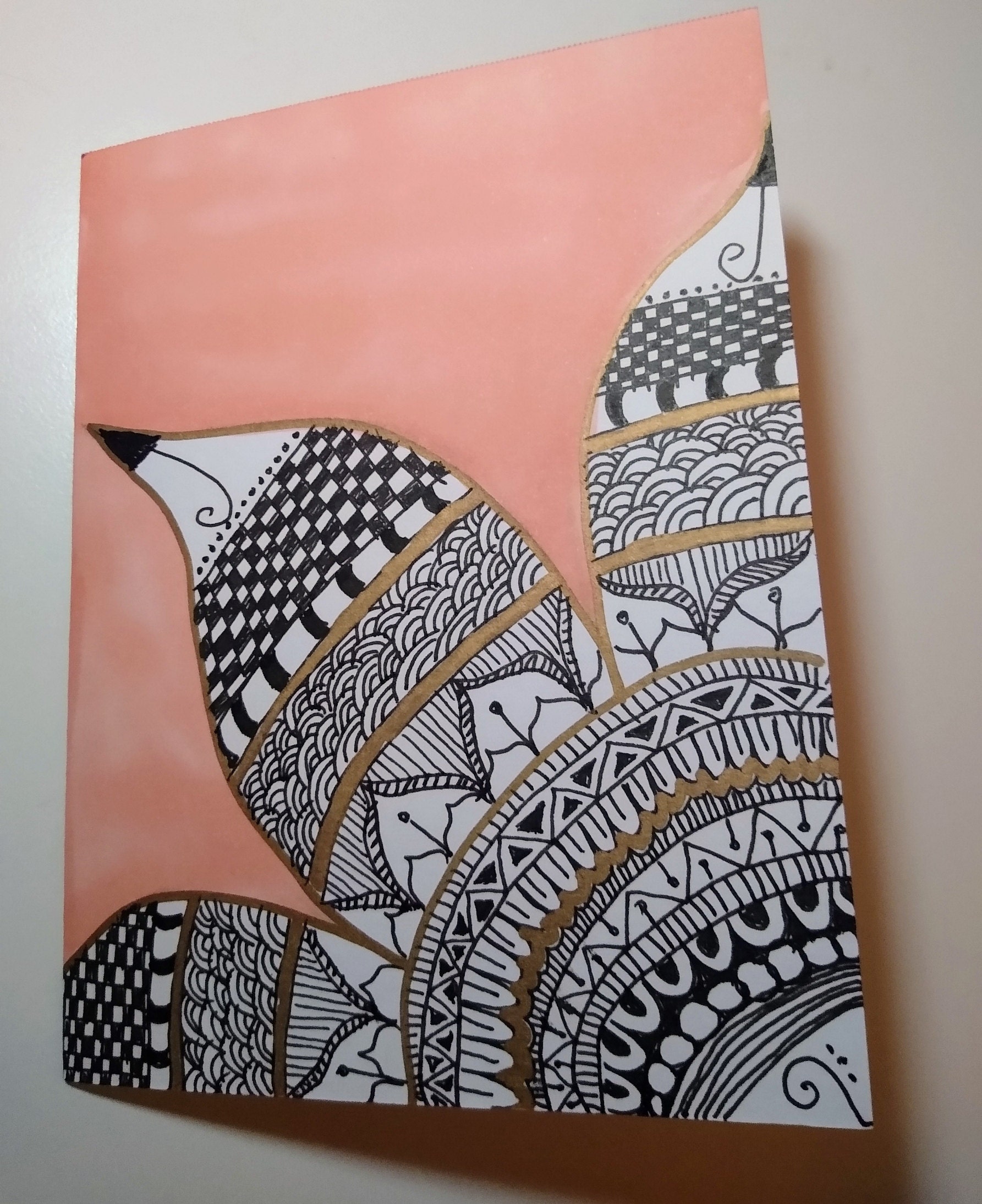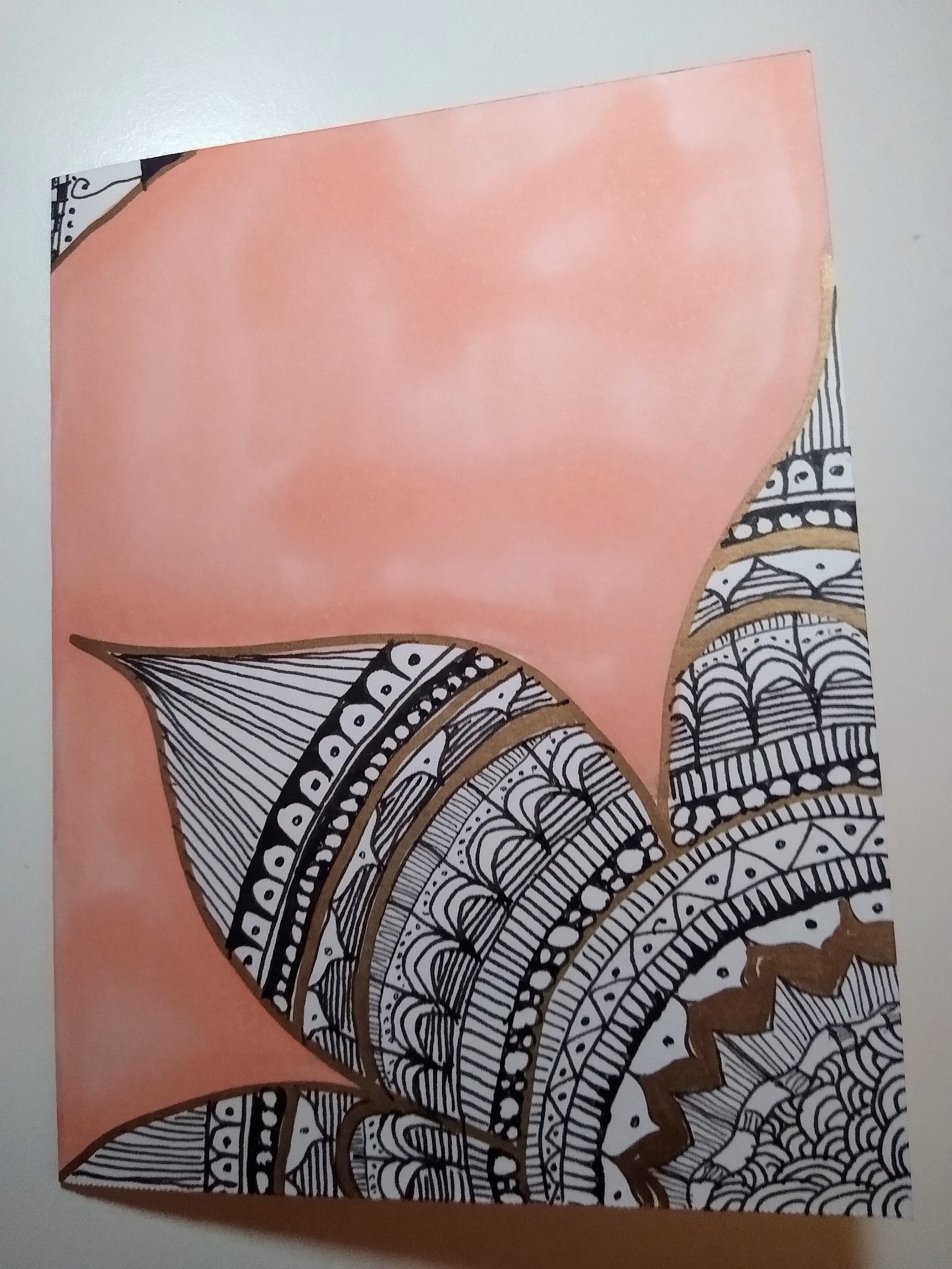 This one is hard to decide on which side looks best. Folded, either side works. 
There are evenings when I try to draw and nothing really happens. Sometimes I salvage the art to create something I normally wouldn't draw.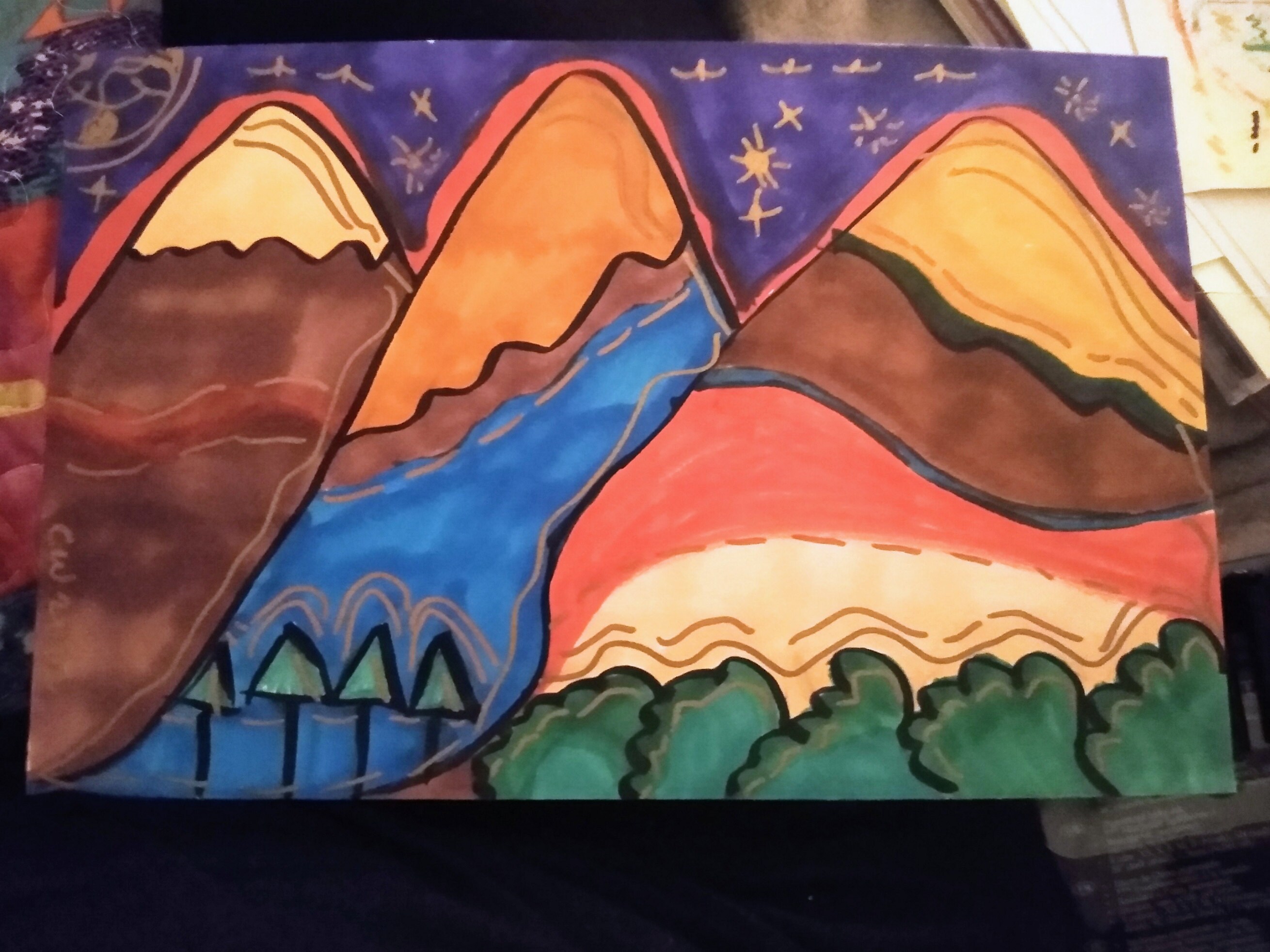 This isn't something I normally create but it came out pretty cool, I think. Done using black ink pens, alcohol ink markers and metallic sharpies.
Sometimes I just decide not to overthink it and see where it leads.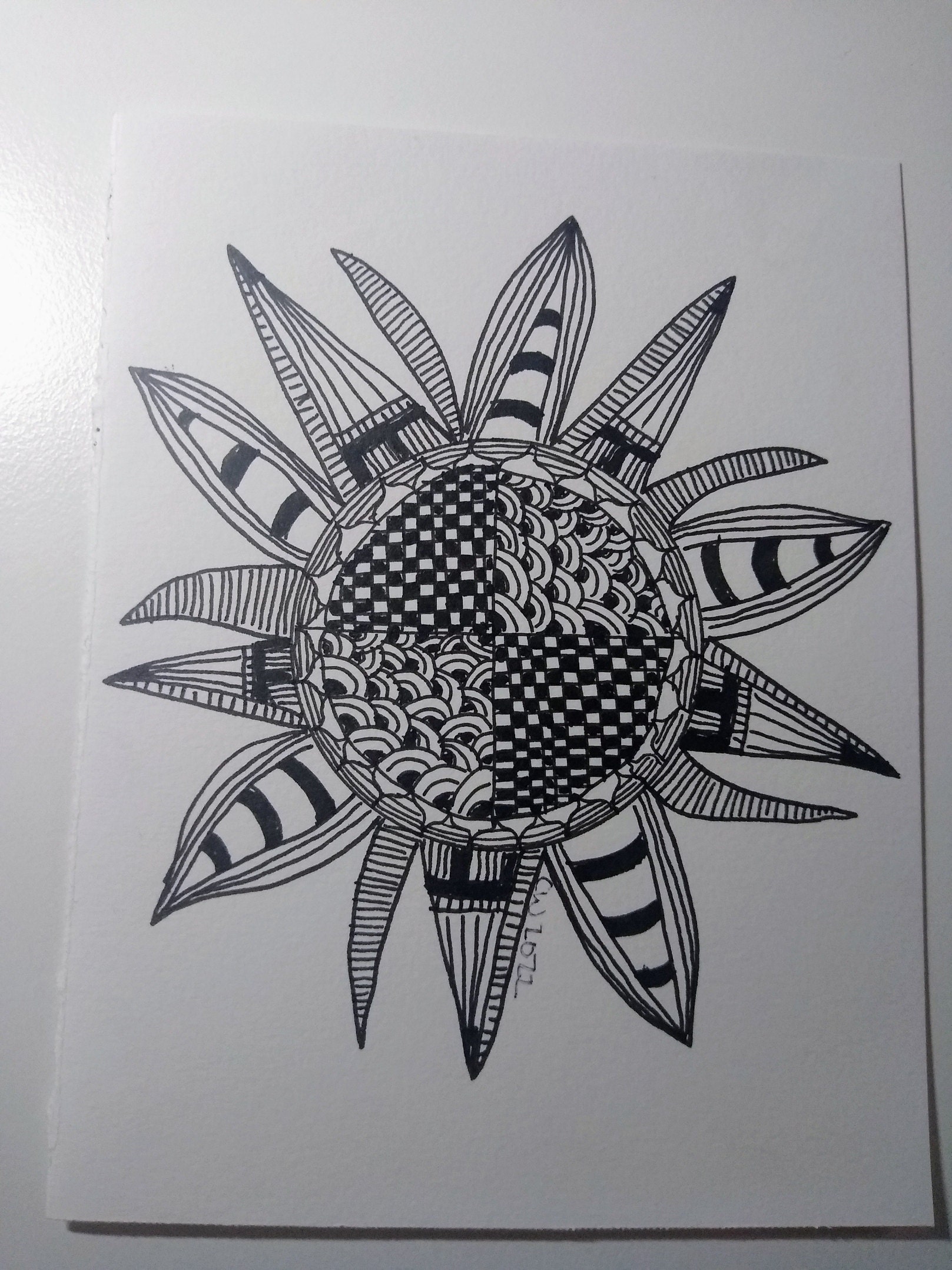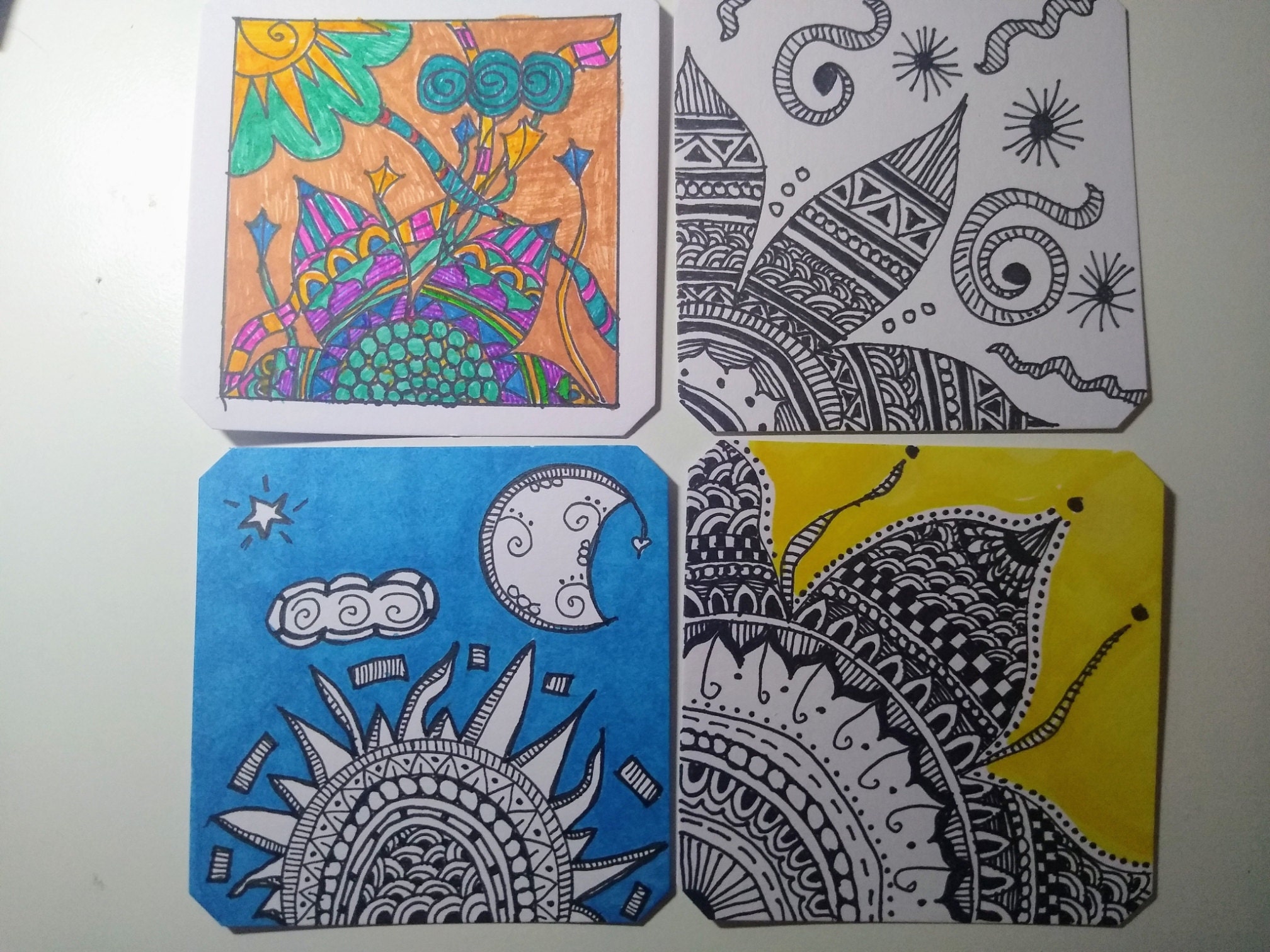 As you can see, I like the Bohemian style a whole lot. 
This is on a piece of wood, a starburst like the mosaic ones in my shop but done with acrylics as a dot painting. 
So far, none of these are for sale. I'm just learning what I like and what I don't like about doodling. However, if any catch your eye and you MUST have it, let me know. I've yet to put a price on any of it, but I will figure it out.