Back in 2020, I found I had a lot of bits and pieces of packing material, mostly Styrofoam sitting around. After studying some of the pieces for a while, I realized I could make a new shrine from them.
Each week until I get caught up with where this mosaic is presently (yet to be completed), I'm going to share how I made this unusual shaped mosaic I've dubbed "The Tower of Now". I'm thinking I can do it in 3 parts.
Here goes ...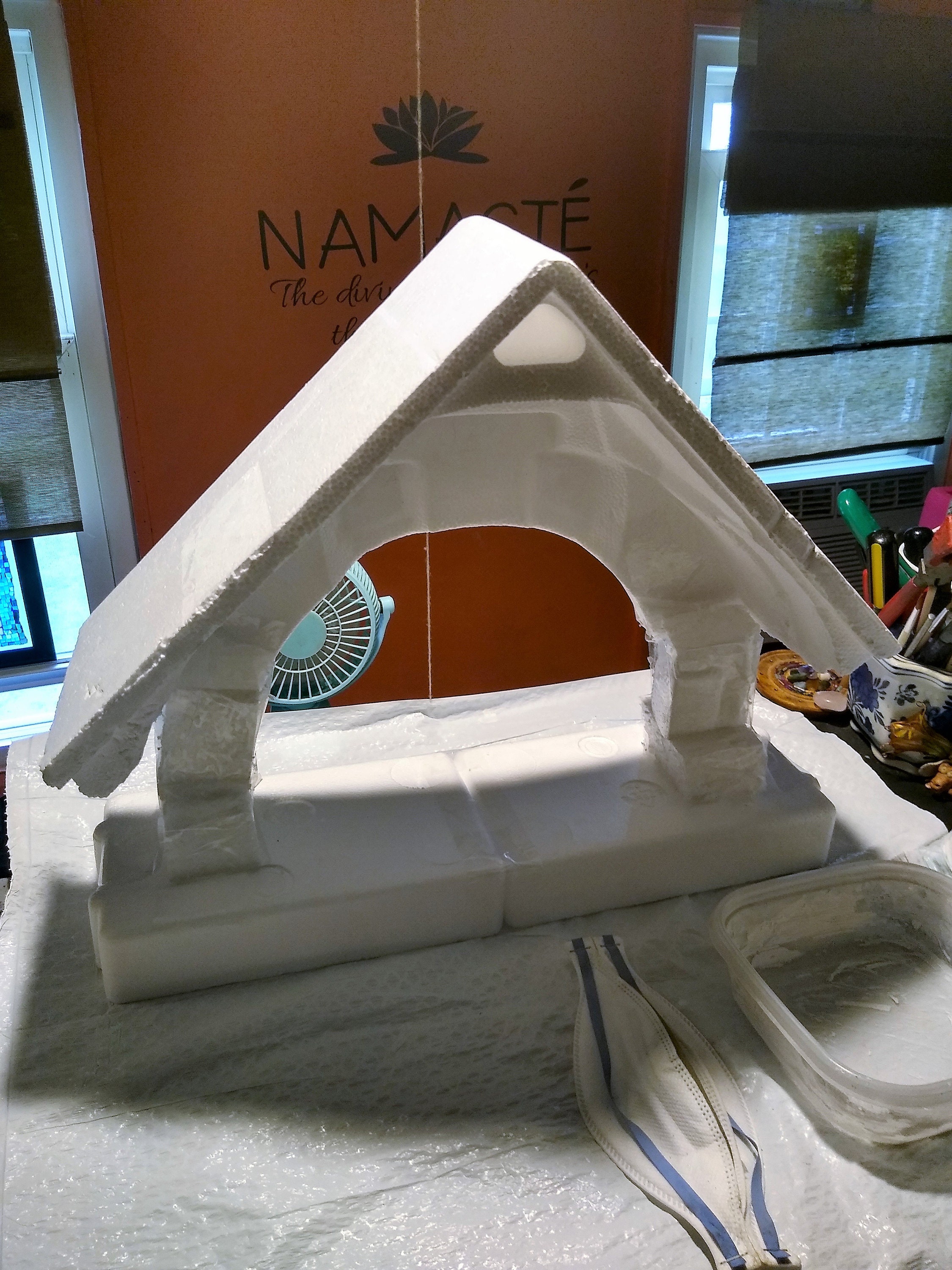 I taped it altogether to get it to stay put so I could add a layer of thinset cement to it.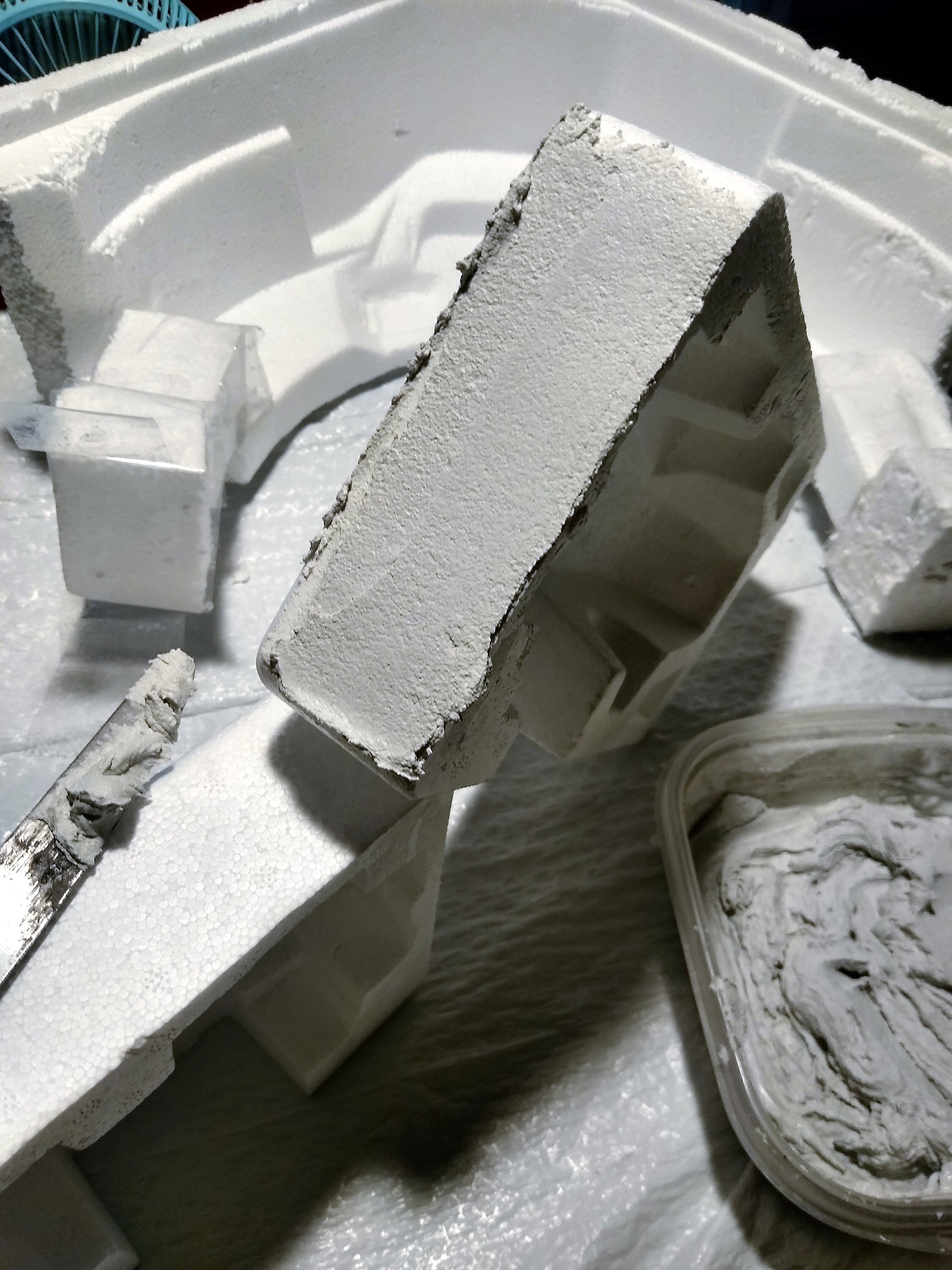 Buttering is the term often used for this process. Appropriate that I use a table knife to do it. :)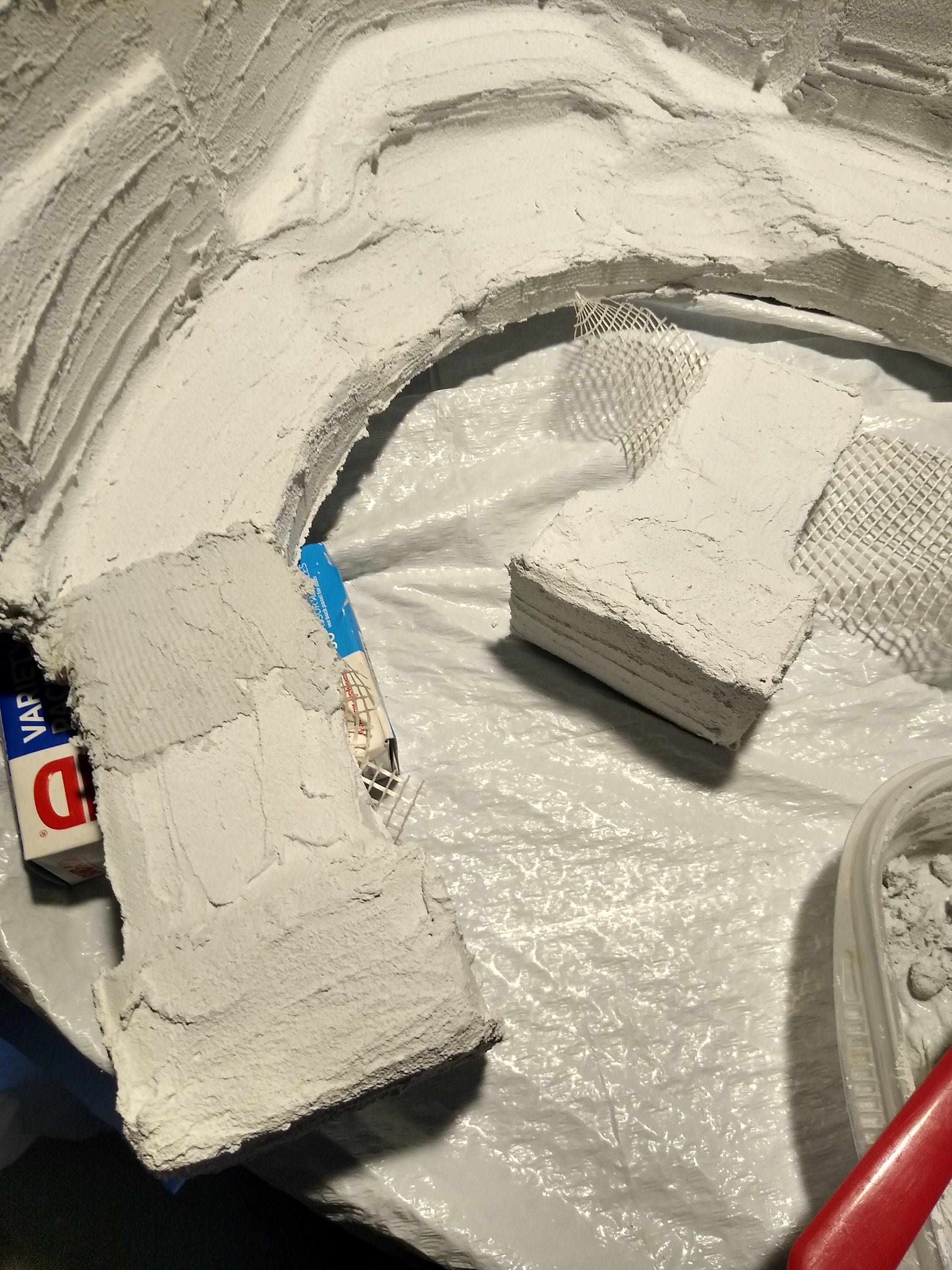 Adding layers of mesh and thinset to it gives it the strength it'll need to hold dish tiles and stained glass.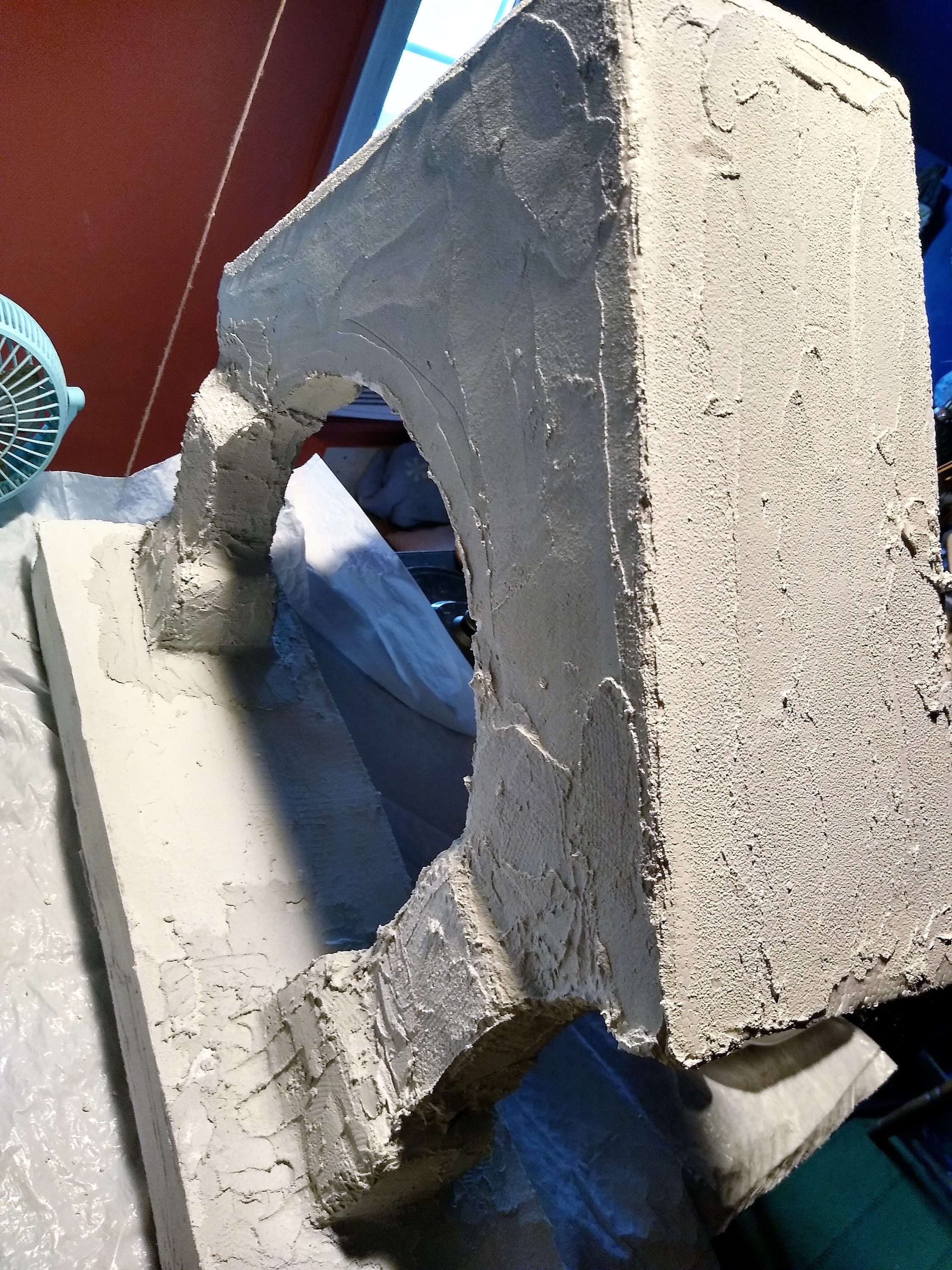 Many hours of adding layers of thinset ...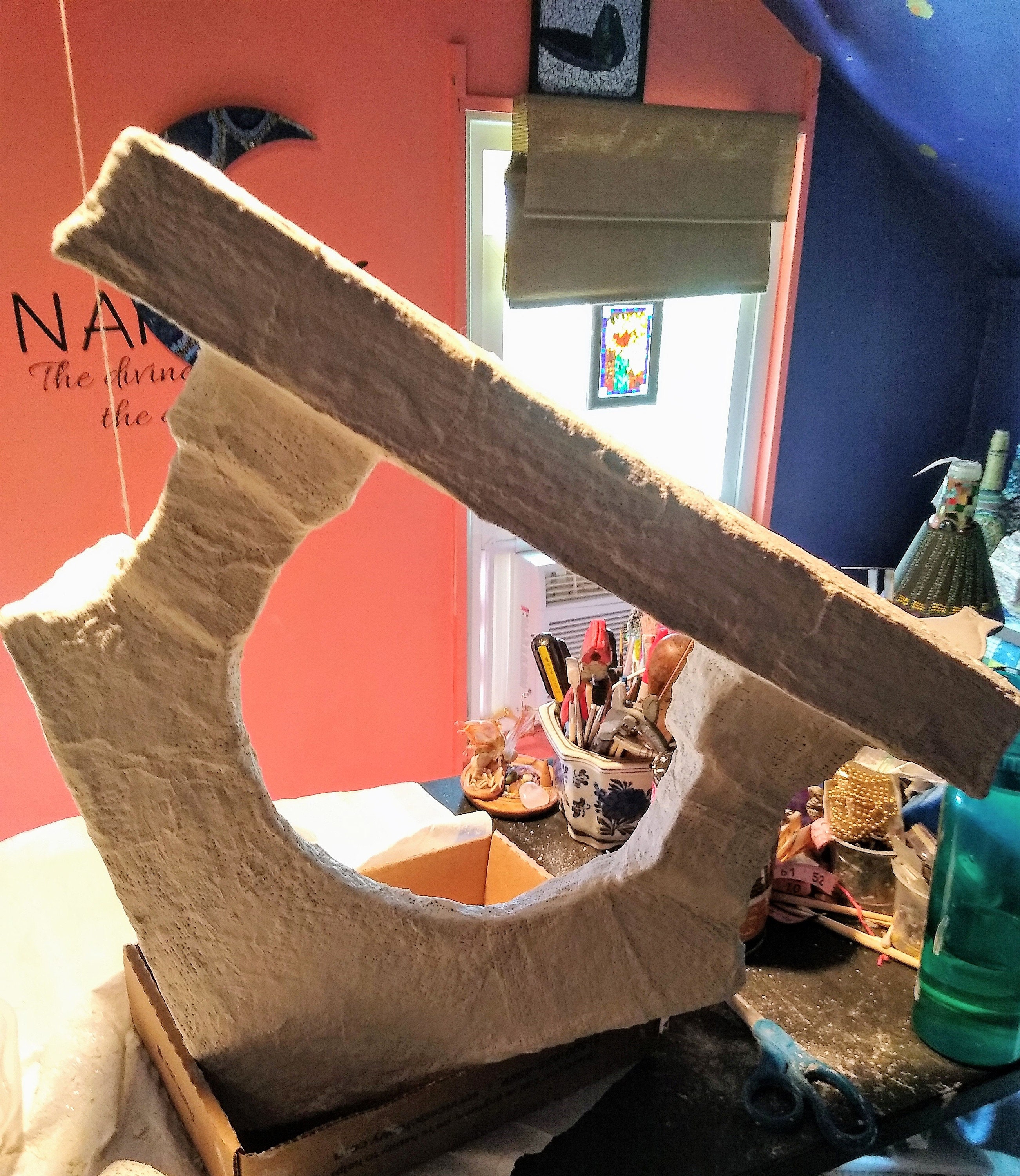 Once the thinset was dry, I began adding plaster cast strips to it. More strength added; that's a good thing.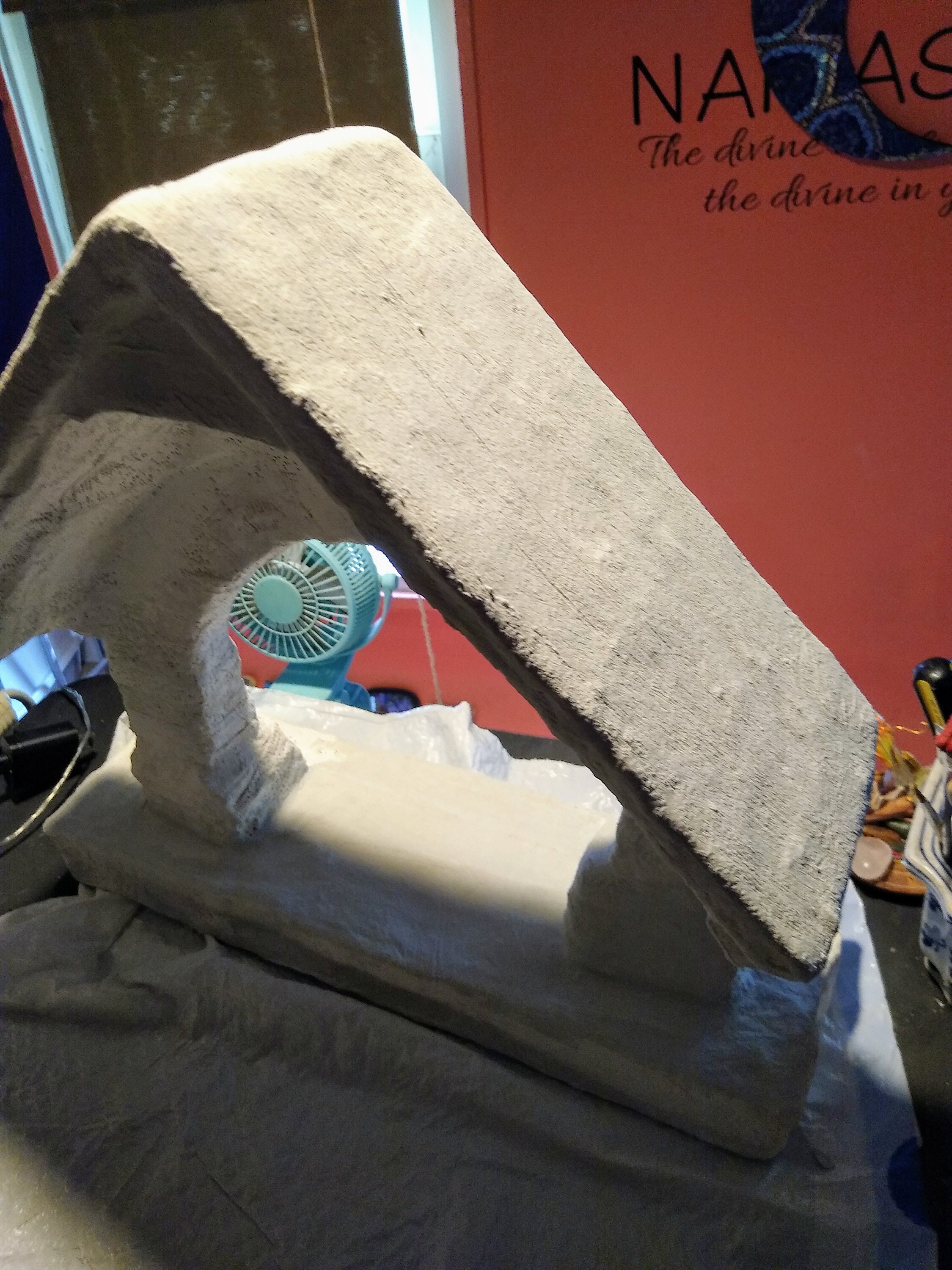 One more layer of thinset was added. Now it's ready for mosaic magic!
Next week, I'll share Part 2. Hope you'll follow along.
Cindy aka EarthMotherMosaics