Last week I shared the prep work I'd done on this mosaic. This week I'll share the beginning of the actual mosaic work.
Not very sure what I wanted with it (and truthfully still don't know), I started with things I was sure of.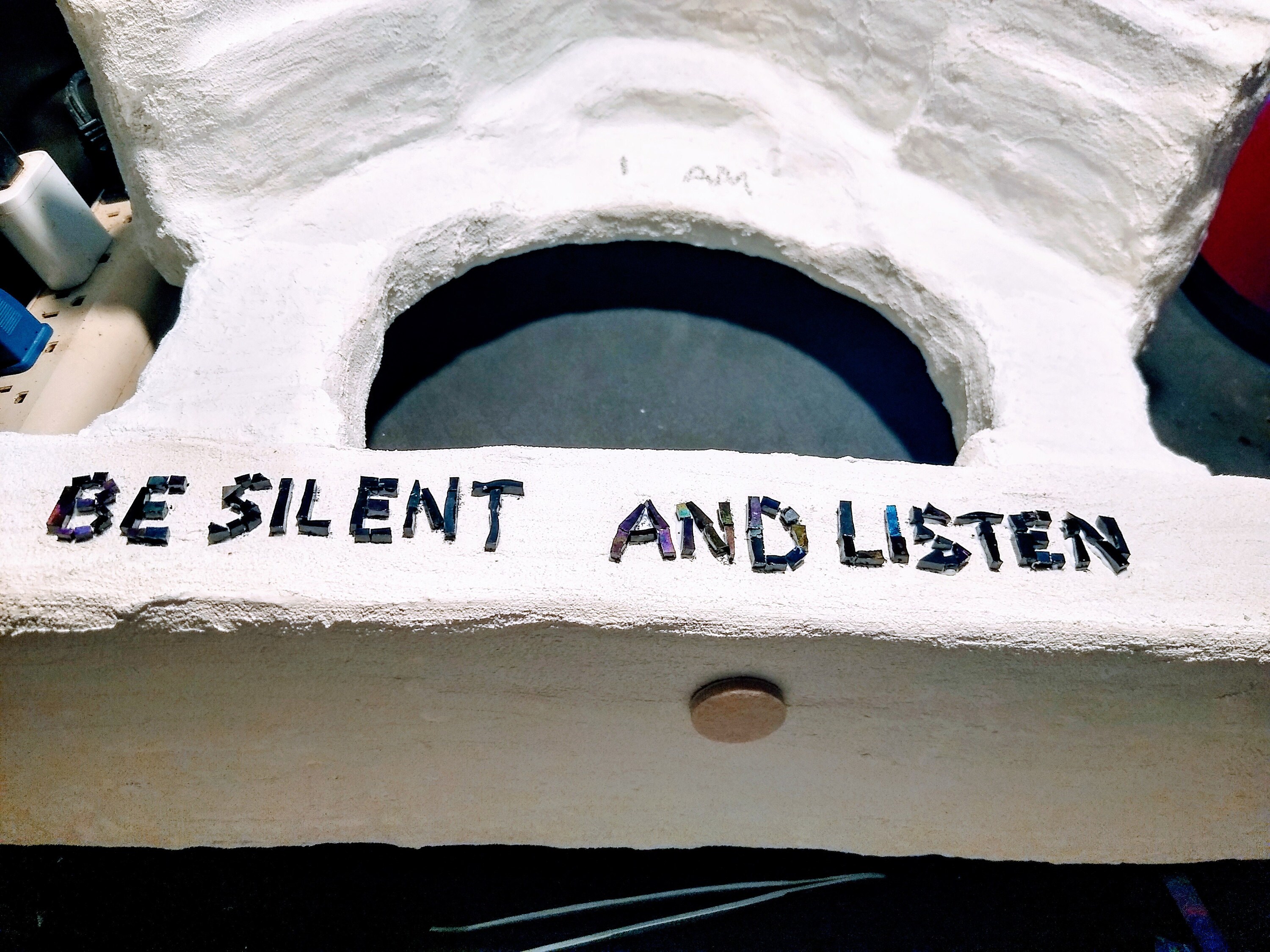 I knew I wanted some quotes or pieces of them to be added here. "Be silent and listen" comes from Debasish Mridha (link takes you to his Twitter account) the author of "Verses of Happiness" (link takes you to Amazon). The full quote is "Be silent and listen to the song of your soul."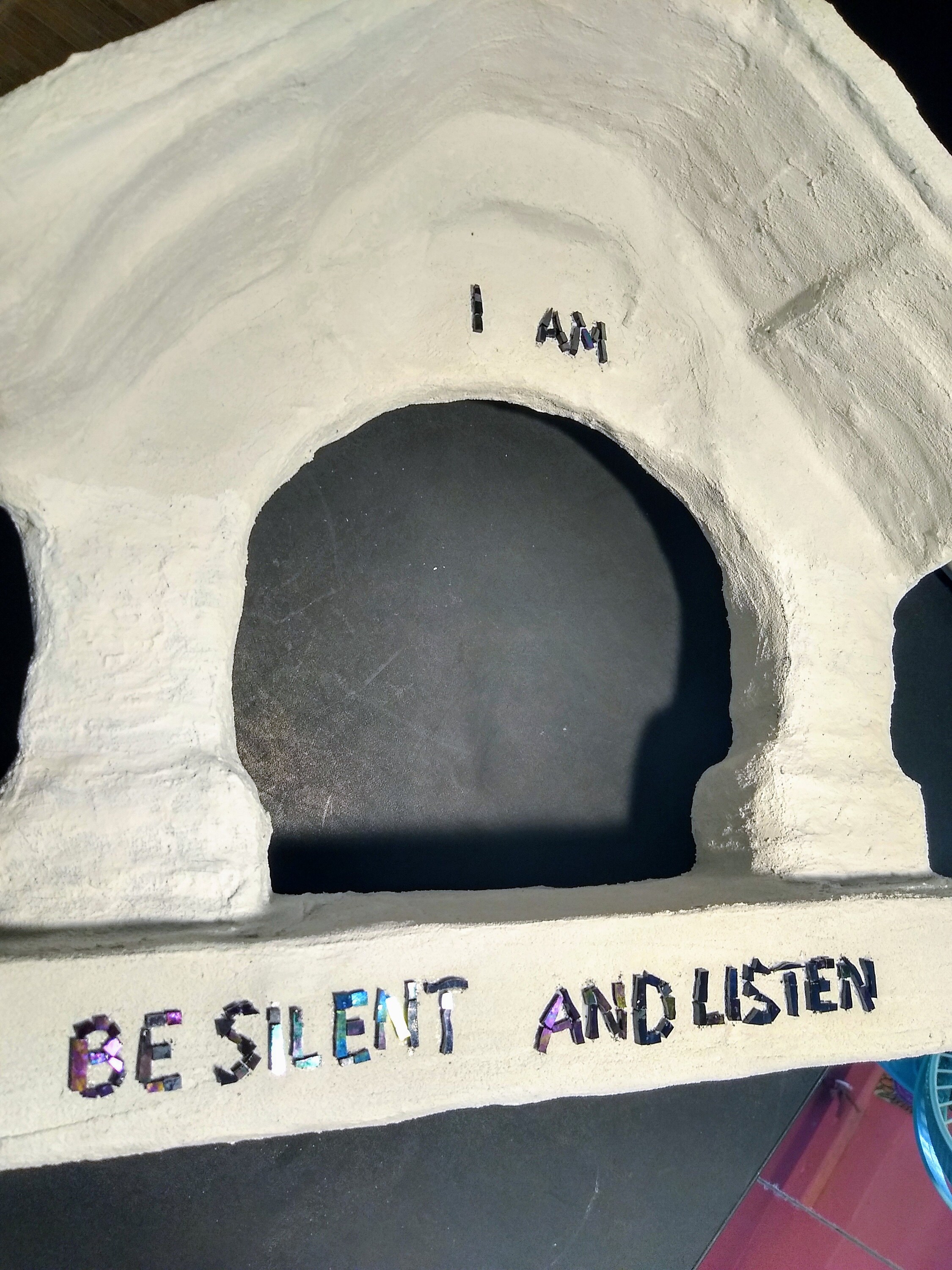 "I Am" was added to help me remember my favorite Sanskrit mantra. I Am is Sohum in Sanskrit.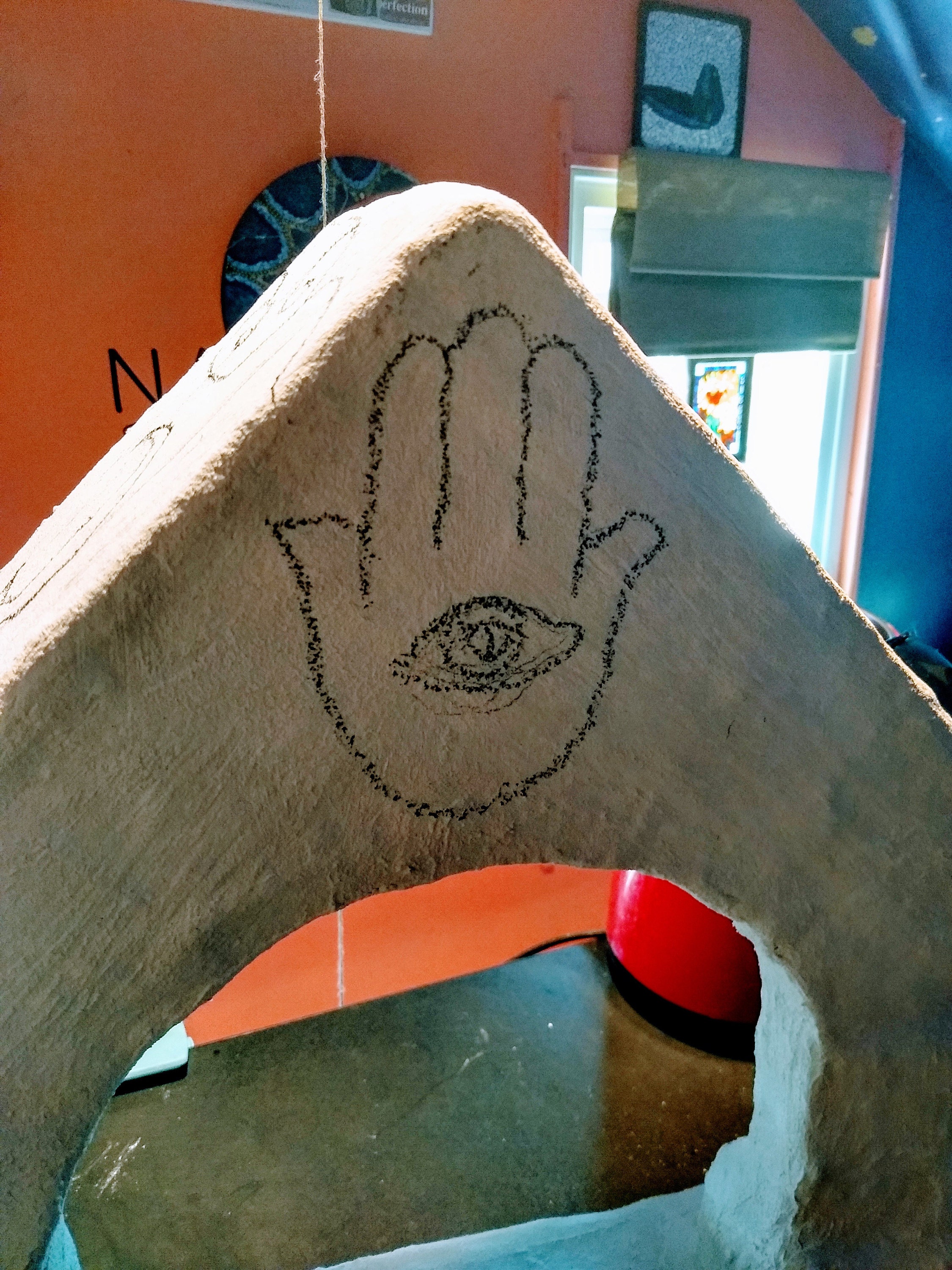 On the reverse side of "I Am" is this Hamsa.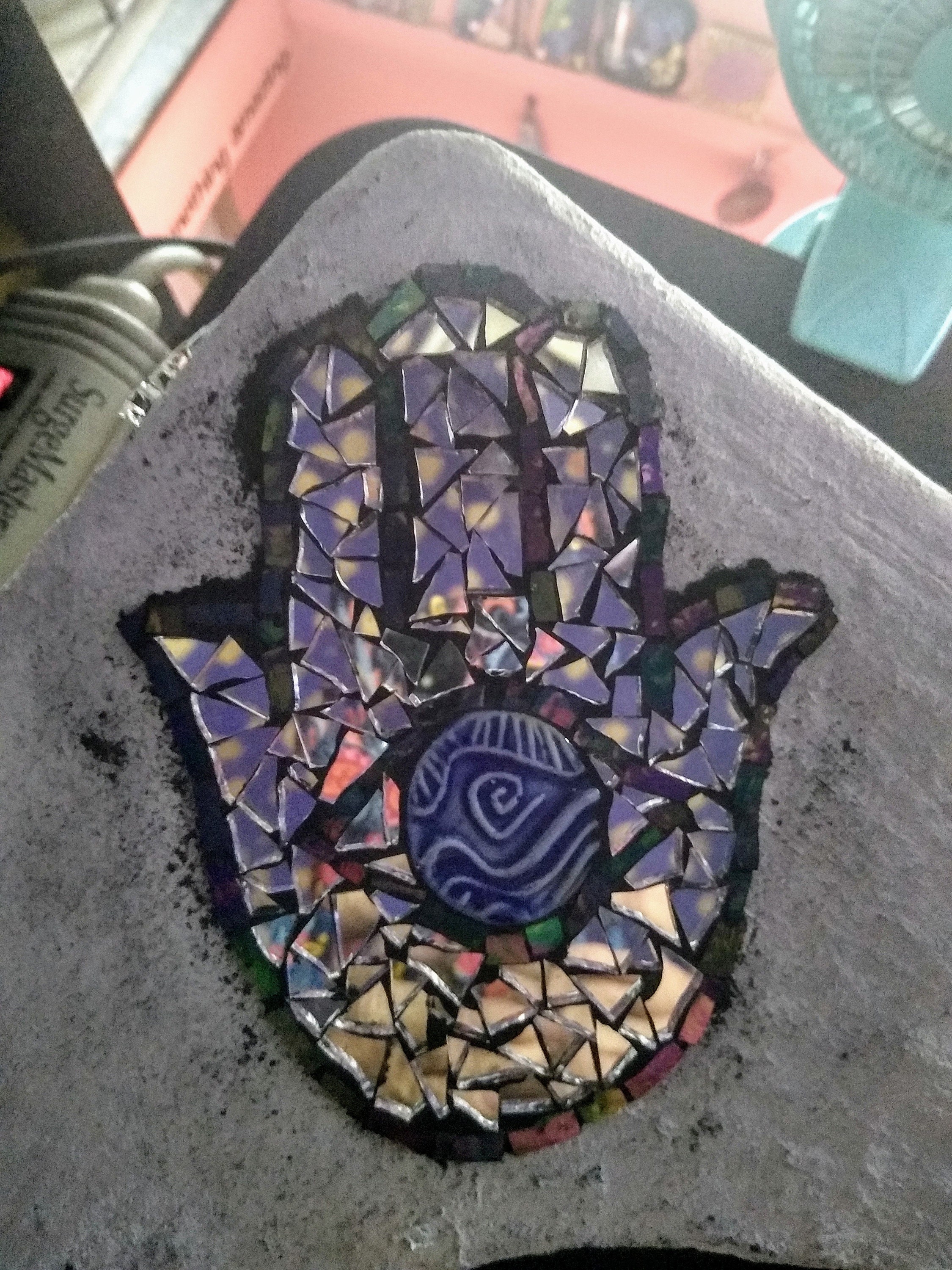 I used mirror, a ceramic "button", and black iridized stained glass. Then grouted in black mostly because I was impatient to see how it would look completely finished.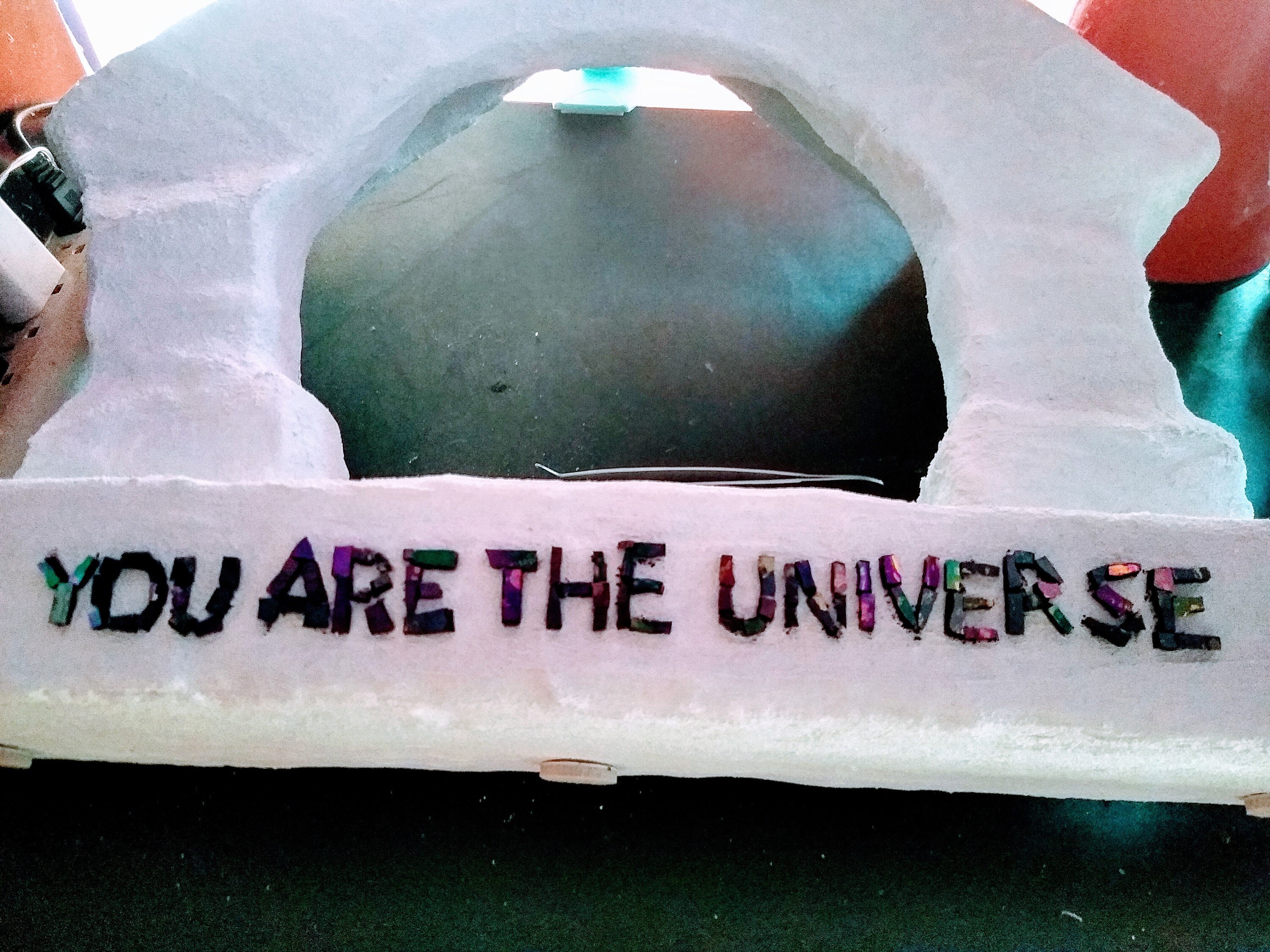 "You Are The Universe" was found in the book entitled "You Are the Universe: Discovering Your Cosmic Self and Why It Matters" (link takes you to Amazon) by Deepak Chopra M.D. and Menas C. Kafatos Ph.D. (links take you to their respective websites)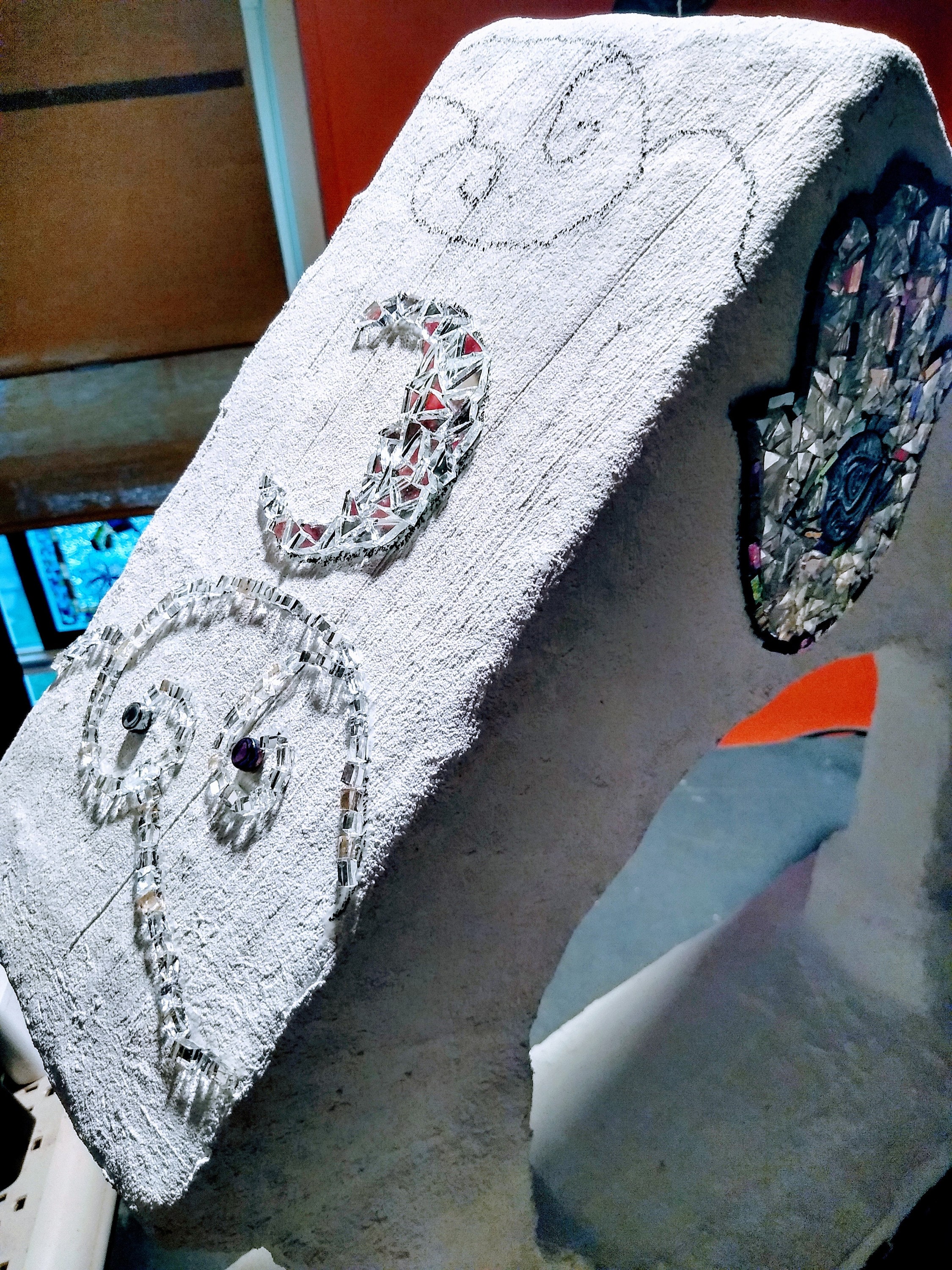 The roof is of the sun and moon. It took a long time to get each side completed. I started the moon in a different house and finished the sun in our new home.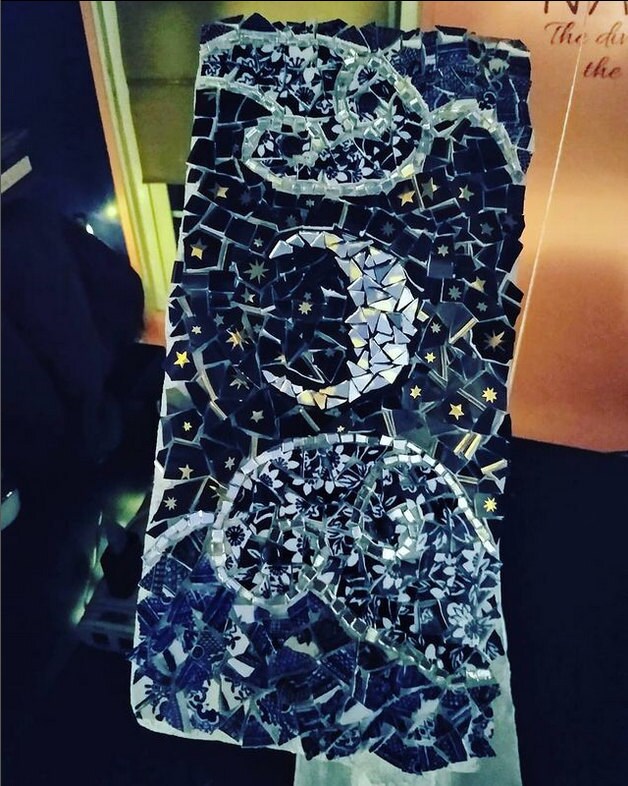 Finished this side and soon after packed it up so we could move.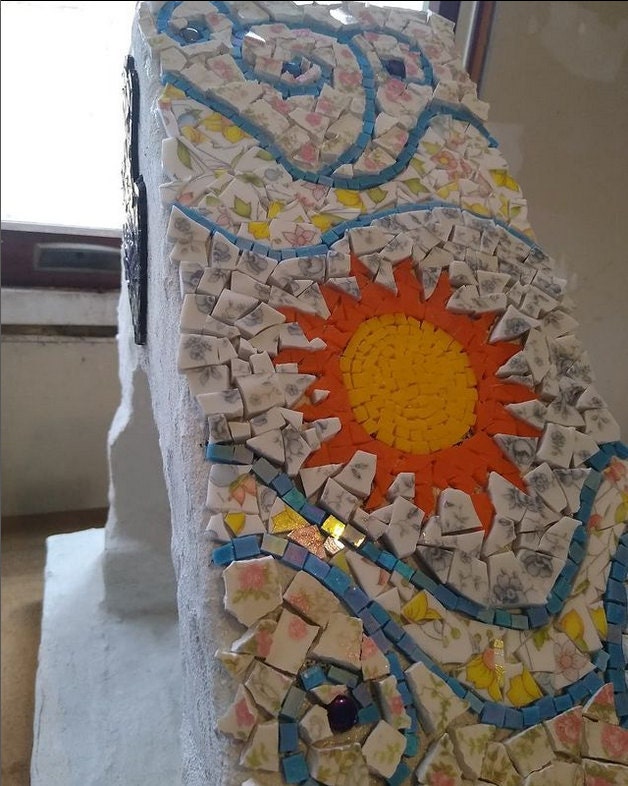 The sun using stained glass and dish tiles in the new garage space I'm using for storage and messy work when weather allows.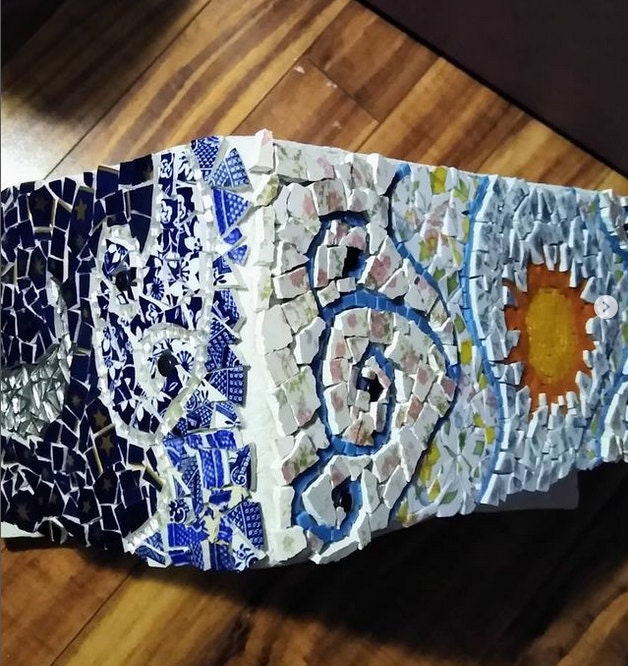 I grabbed this screenshot from Facebook because I couldn't find the original photo on my phone. Please ignore the arrow in the upper right corner.
This shows how difficult it is to try to get a complete photo of this to share all the bits and pieces.
Next week, Part 3, will show where it is right this minute. No where near completed as of yet but it is getting some attention every so often.
Hope you enjoy the journey.
Cindy aka EarthMotherMosaics