This post will be the last one for the Tower. Where it stands now is what you'll see here. Seeing these photos does make me want to work on it. That's a good thing!
When I use dishes to create mosaics, I save the stamp on the bottom of the plate whenever possible. Once in a while I'll add one to the mosaic I'm working on. I had more than I realized and thought they would make a good feature on the base of this mosaic.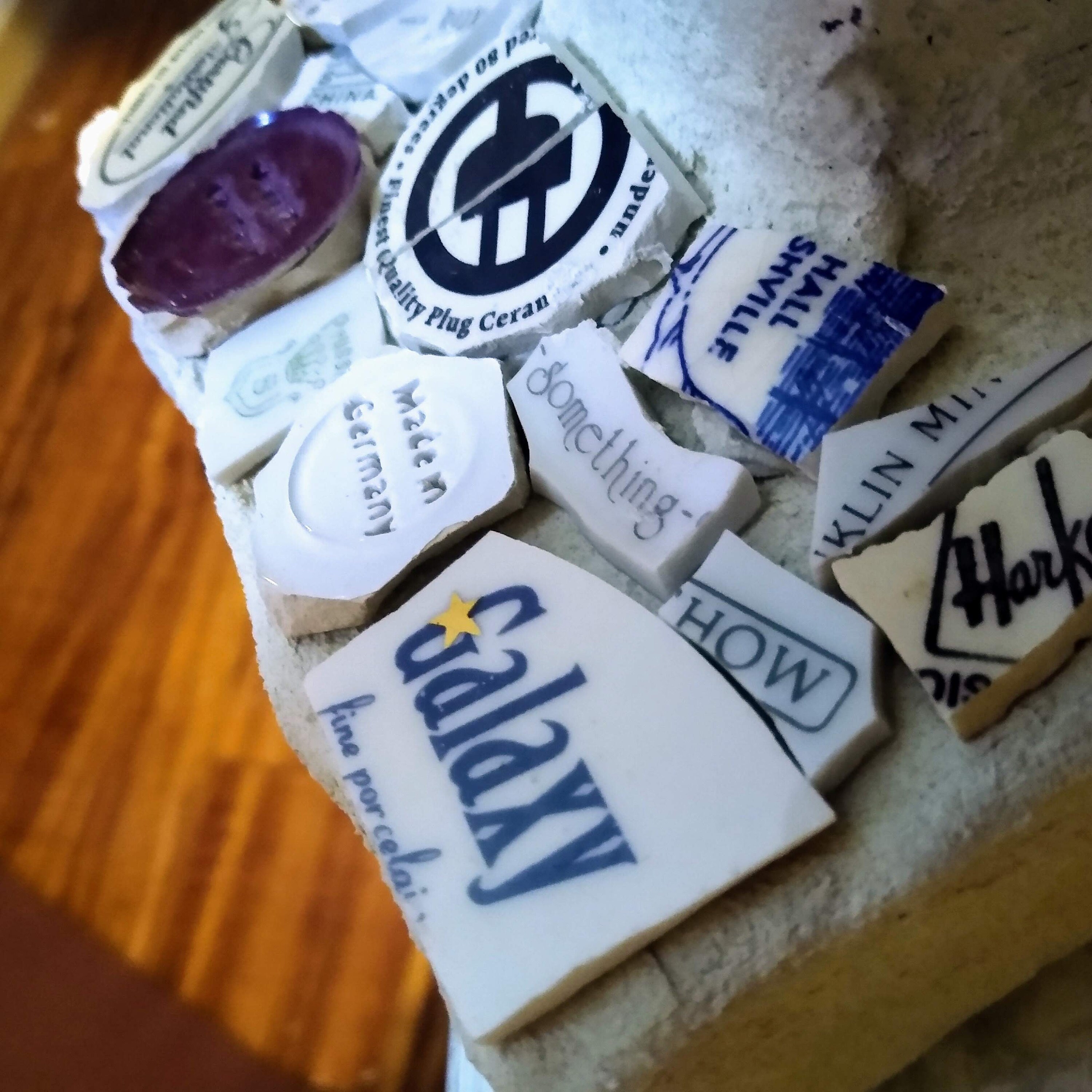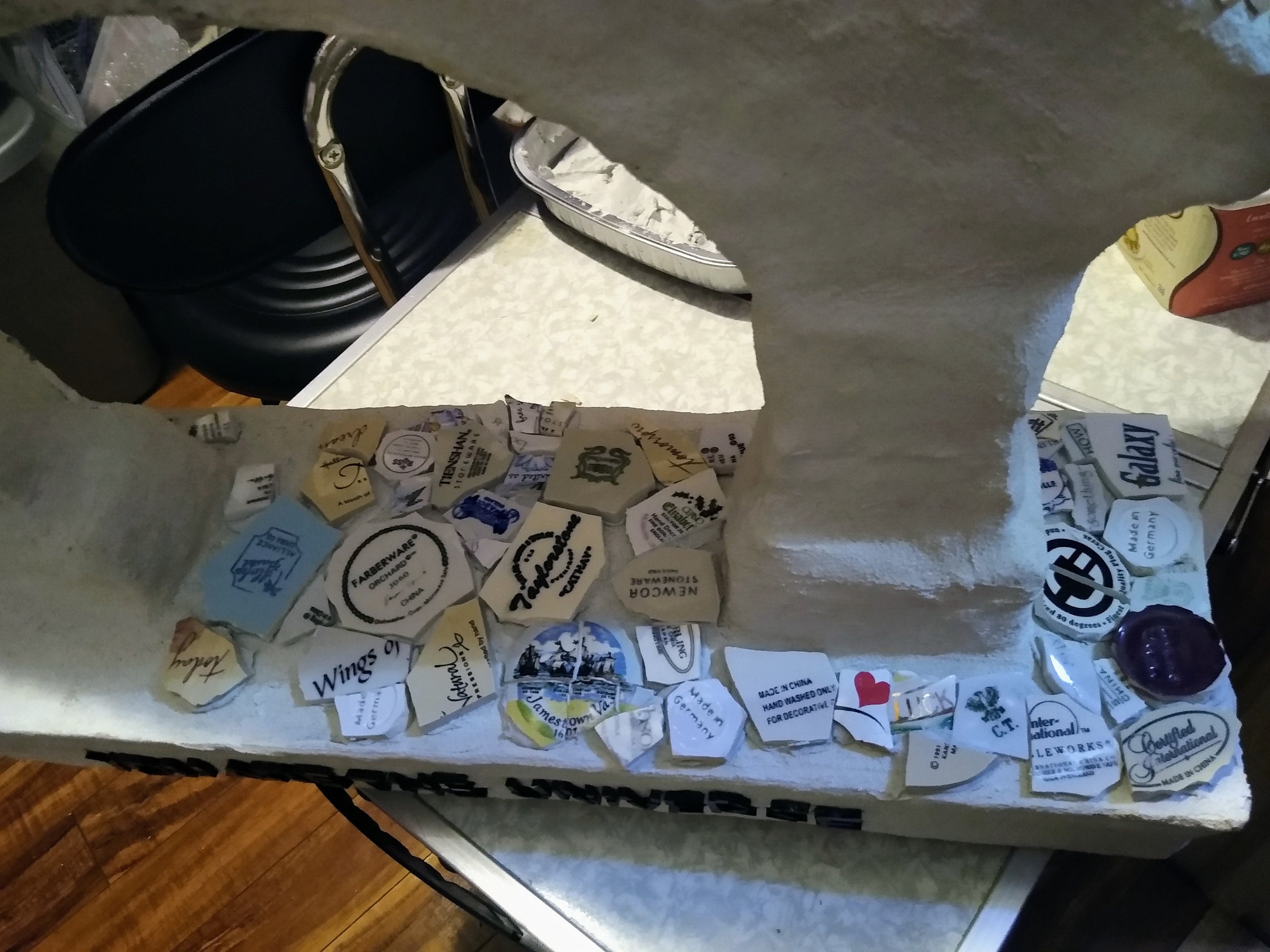 The table shown is my work table in my small work space. It's 24 x 16 inches. The Tower of Now is 19 inches high and wide. It takes some careful maneuvering on my part when working on this. Gone are the days when I could sit on the floor for hours to work on something, so I make due.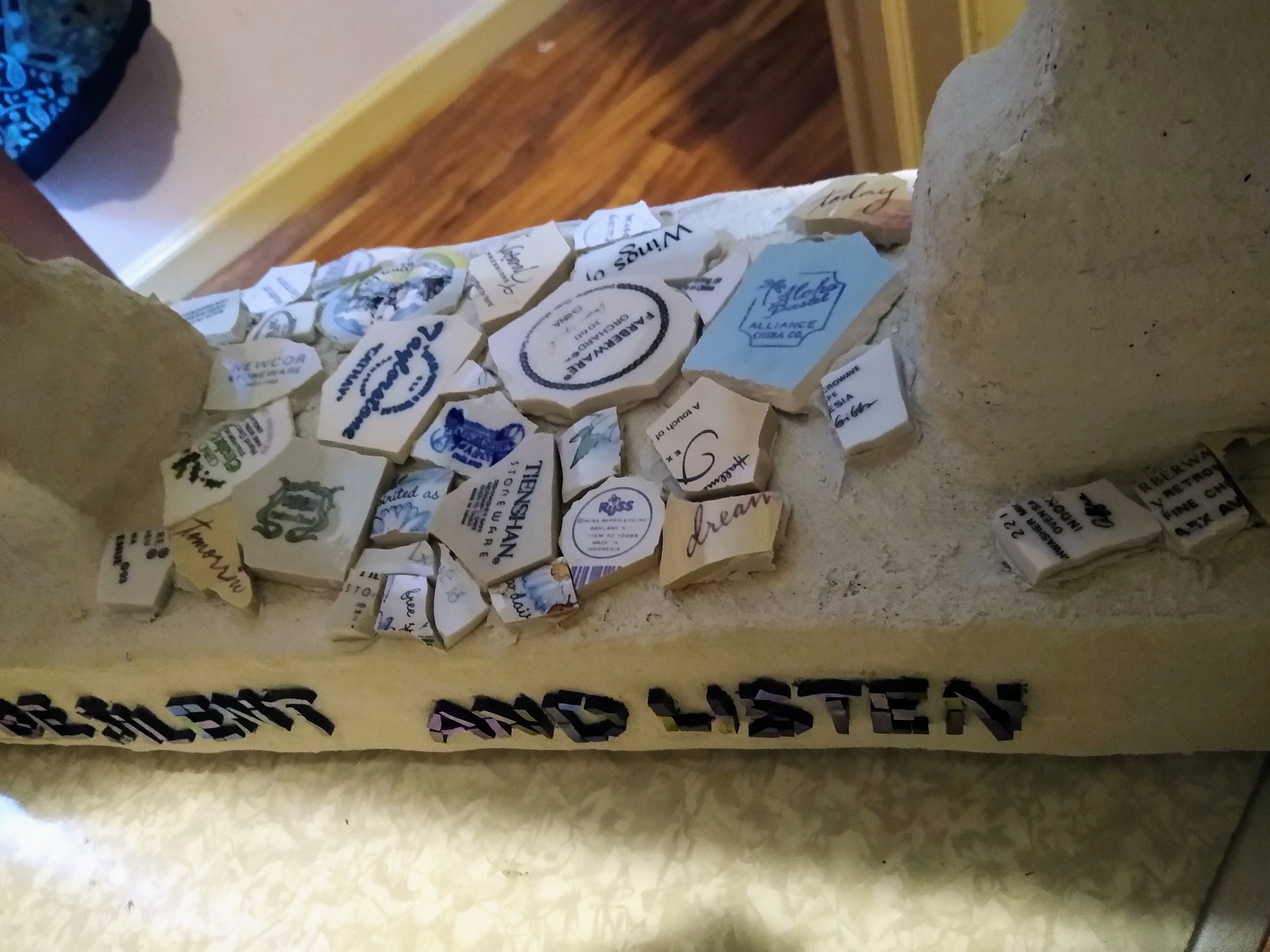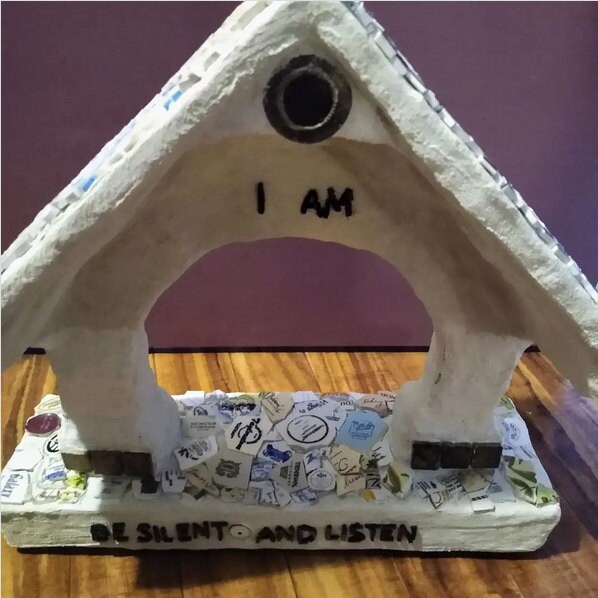 This is where it is, at this moment. I'll probably have to fill in around the sides with dish tiles and maybe add one here and there within the plate stamps. 
Each time I work on this, my vision of how it should look changes. As I continue to cover it in dish pieces, mirror, ceramic tiles and stained glass, I'm sure I'll go in a few different directions before it's completed.
I'll be sure to share to next part once it happens here on this blog.
Meanwhile, head on over to my shop, artbyearthmothermosaics.com, and see what's available. More will be coming as the months creep closer to the holidays. Yikes! It won't be long now!
Enjoy the journey,
Cindy aka EarthMotherMosaics