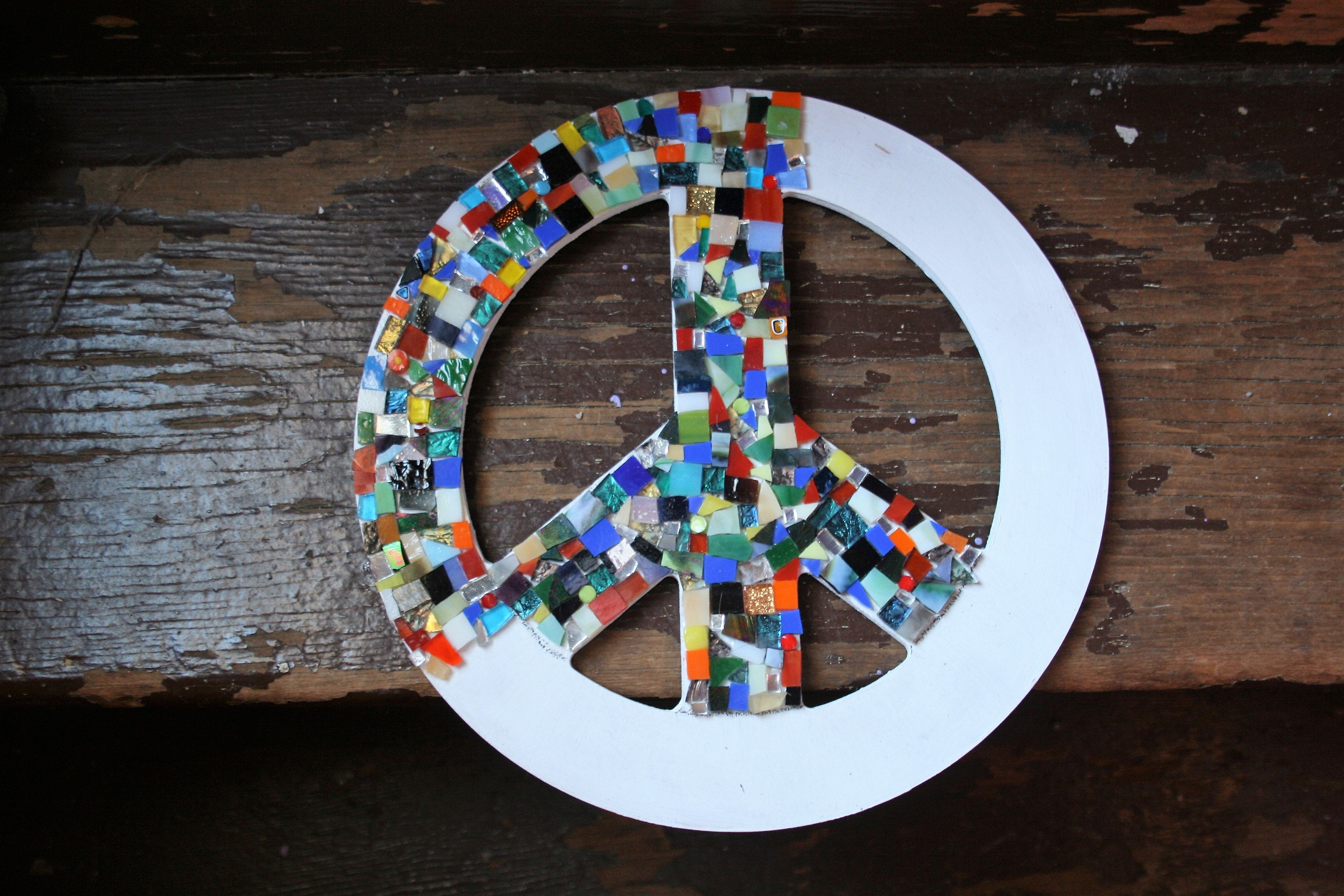 I've been working on this peace sign for about a week. I started using bits and pieces of glass, adding glass millefiori to it here and there.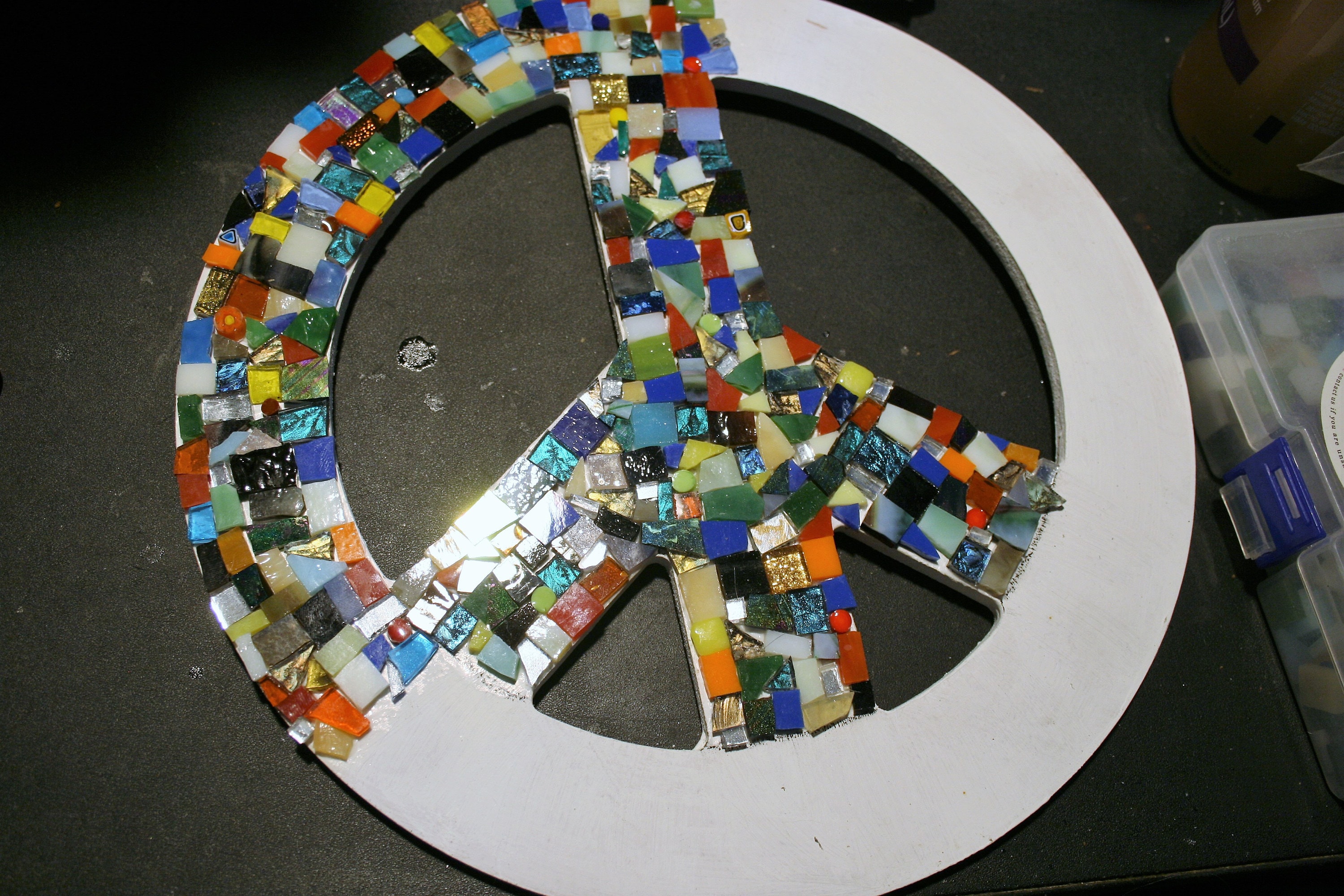 This reminds me of a patchwork quilt.
Here are a few more work-in-progress photos up to completely finished.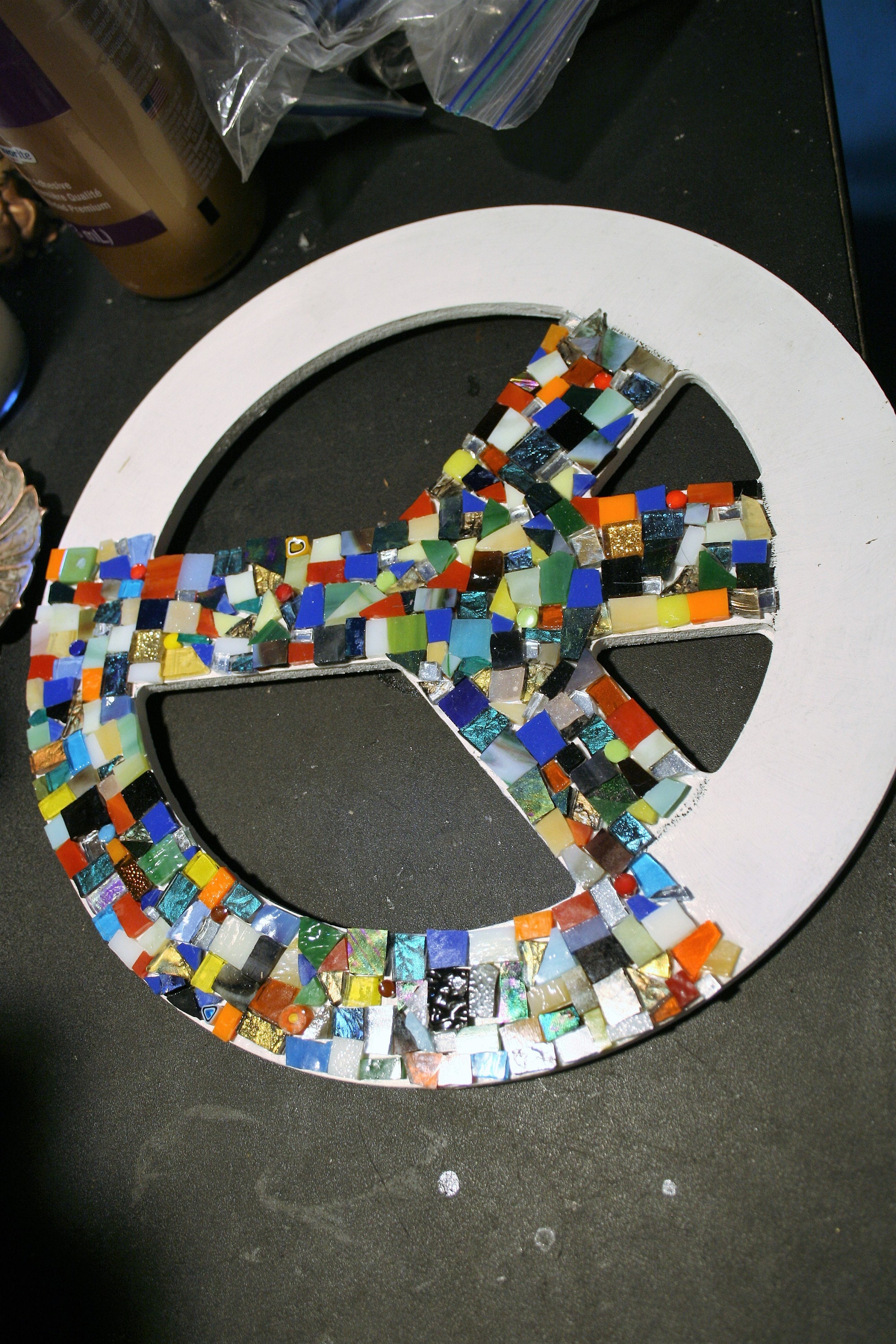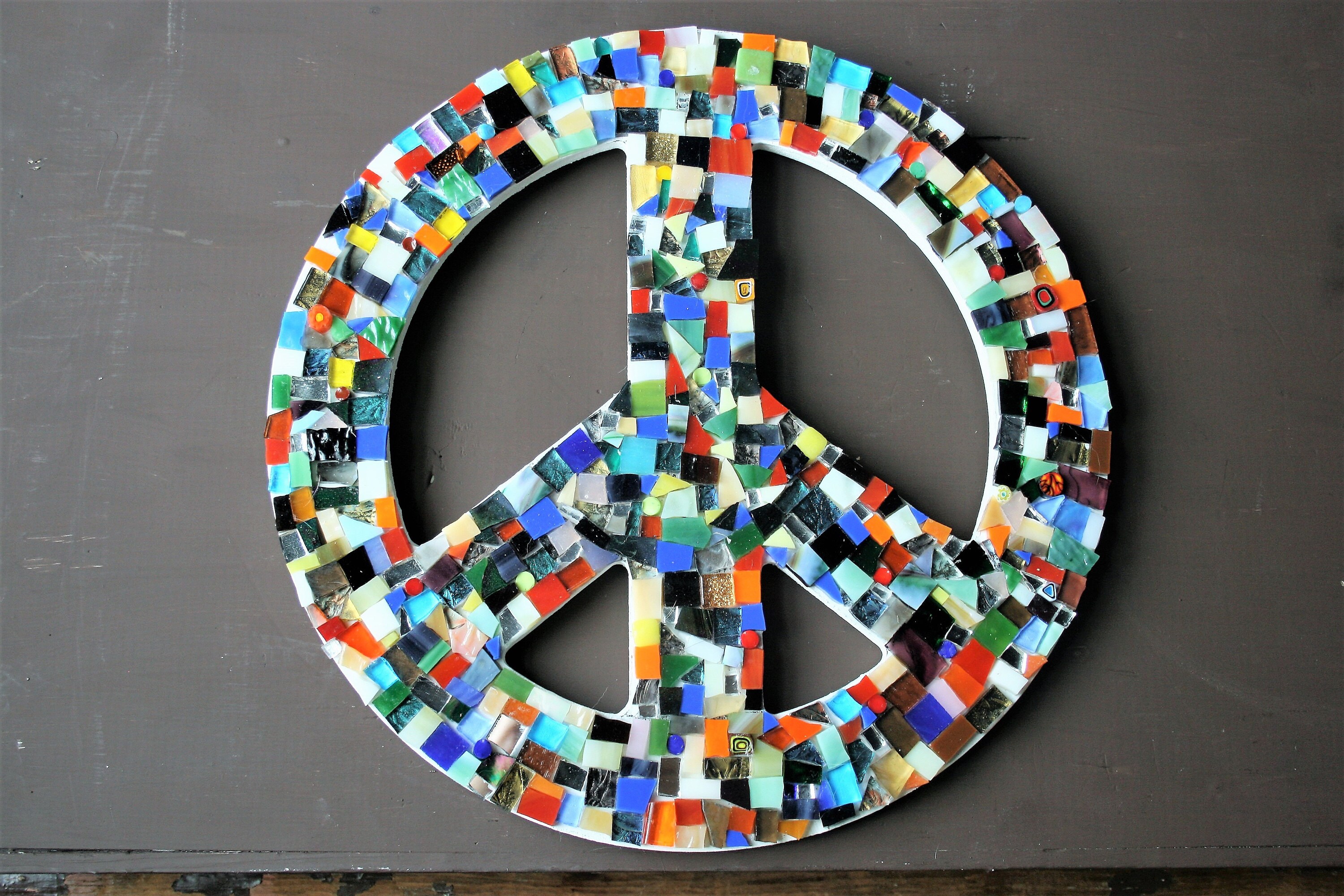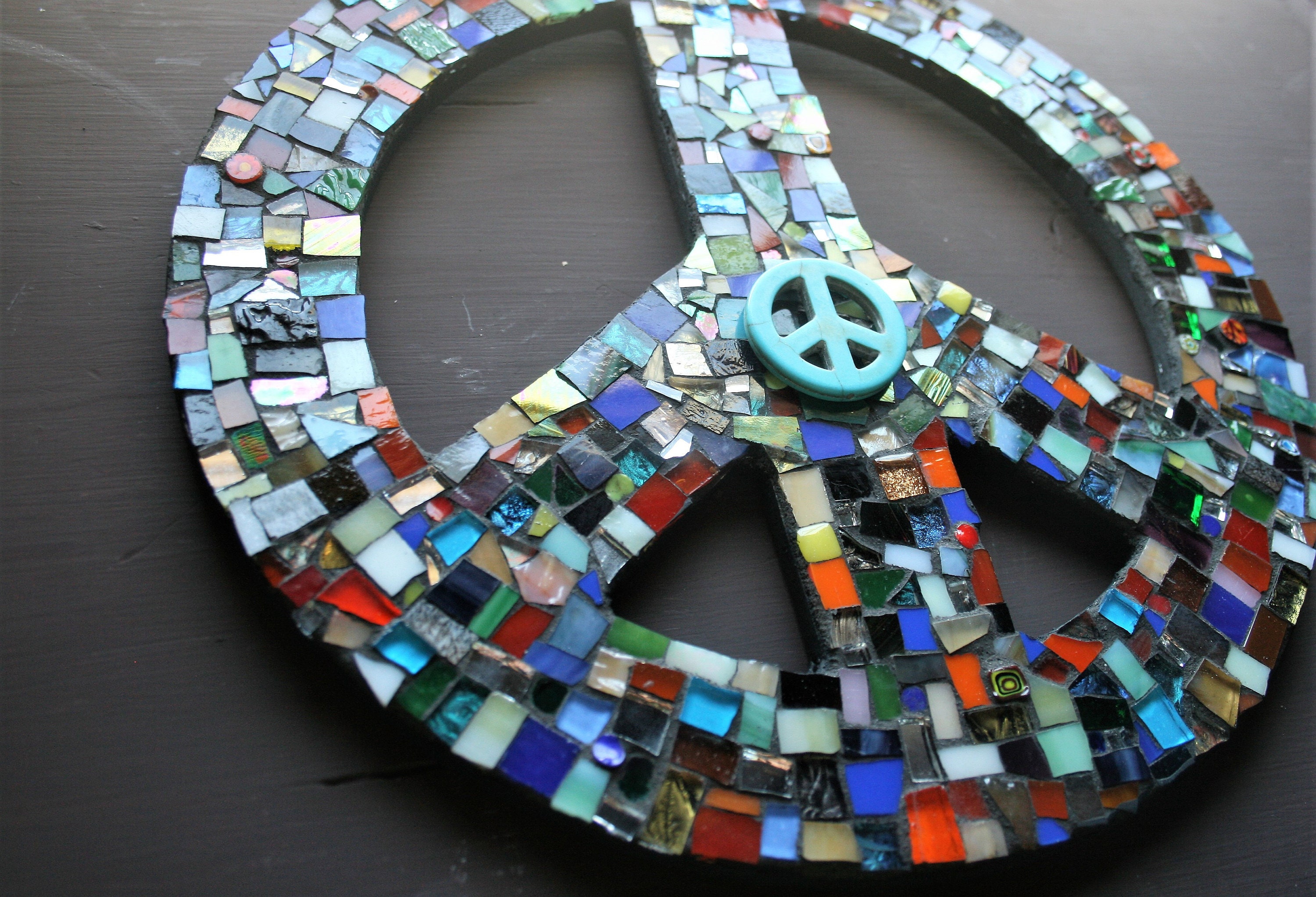 Grouted, painted, signature peace sign added and signed on the back.
Go to the listing to see more photos.
https://www.etsy.com/listing/767418584/mosaic-peace-sign-multicolored-peace