Anyone who meditates and/or likes to sit peacefully focusing on an  object can use this mosaic to help them go to a higher place within  their mind and relax.
Done using multi-colored stained glass  called "stipple" filling in around the flower, it's beauty is  unprecedented. The technique is done by pressing different colors of  stained glass together in the Tiffany tradition. The light show that you  see when placed in or near a window is incredible.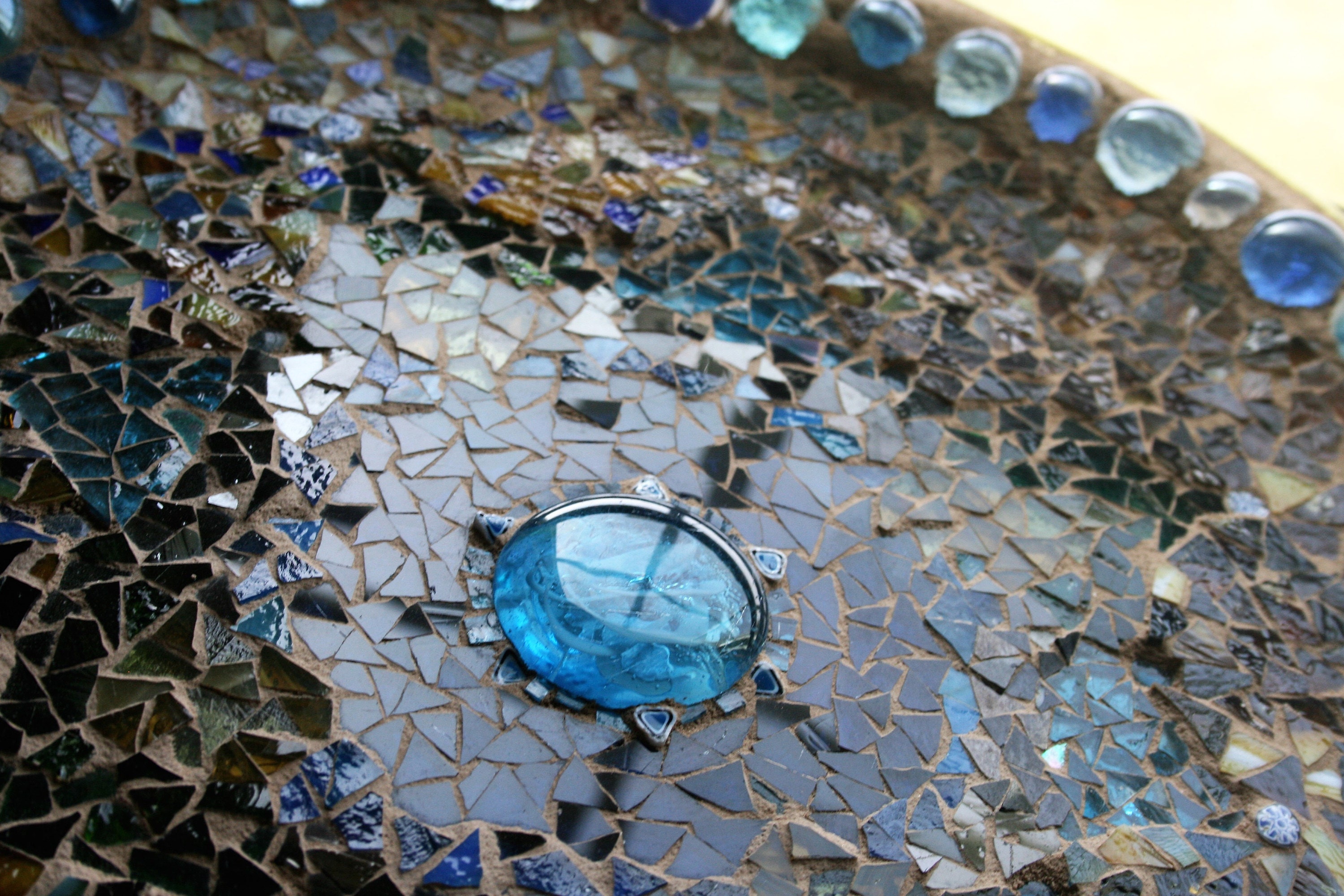 Click on the link here to see more photos.